Are you setting up a golf tournament and pondering what would be the perfect name for it? There is nothing for you to be stressed about. We are here to present you with creative and unique golf tournament names that you will undoubtedly find intriguing. What you need to do is go through the article thoroughly and select a name from our huge catalog which you think would be the best fit for your golf tournament, and voila! We have also included some tips and tricks that you would require while going through the naming process, so make sure to go through that too.
A golf tournament matches golfers against each other or in teams over a variety of marking schemes and tee time arrangements. Shotgun, crossover, and standard are frequent golf tournament beginning styles. Each sort of start-up has advantages and disadvantages to consider. Tournaments are an important part of many golf facilities and also are an important component of many golfers' experiences at your golf course. At their heart, all golf competitions provide every player with the excitement of competition and emphasize the significance of every stroke in a manner that a casual game simply cannot. To hold outstanding tournaments, you'll need a well-trained staff, good scheduling, and administration systems, strong promotions, and marketing, some sponsorship to create extra revenue, and of course, a unique name for the golf tournament, so people get intrigued to engage more in the competition. We understand how challenging this task might sound, but we are here to aid you in every step of choosing a perfect name for your golf tournament.
Now that you have an idea of how big a golf tournament is and how precise its arrangement has to be, you have also got an idea of selecting the name for your golf tournament. You have to be unique and catchy with the name such that more and more golfers enlist their names in the tournament as well as visitors, for they will spectate the tournament from day one. A huge catalog of currently available names is enlisted in this article. Choose your desired one from the list or make use of your creative genes and customize a distinct one for yourself and you'd be all ready to begin!
Let us not waste more time and get straight into some potential golf tournament names:
Golf Tournament Names
Bogey Four
Dynemo Stevens
The Sand Baggers
Hackers and Wackers
Planet Players
Back 9 Bandits
Mull It Over Again
Droppin Daisy
Bag Boyz
Chicks n Sticks
Golf Mashed
The Sweet Spots
Back to the Kuchar
Soaring Eagles
Playing Through
The Chili Dippers
Golf Buddy
Undistractable
The Shanksville Duffs
2 Putts Are Never Enough
Gimmie Par
Putter Fingers
All Bets Par Off
ore of a Kind
Play Toys
The Ultimate Players
The Fore Horsemen
Underachievers Anonymous
"Have you see my ball?"
The Birdies
Creative Golf Tournament Name Ideas
Half Balled
Power Launchers
The Fair Miners
Birdie Gurus
The Happy Traps
Bunch 'O Hacks
No Bogey
Choi Story
Birdie Little Secrets
The RunAway Birdie
Breaking Badly
The Wet Wedgers
Bogie And Bacall
Tee-rific
The Walking Divots
Fore Sighted
Macho Terminators
Can't Touch This
Flag-tulance
Play Amuse
The Mighty Mulligans
Lucky Holes
Par and Away
Mashie Mutts
Rough Riders
Par-Tee Poopers
Duck Hookers
The Back Nines
Greener On The Other Side
Swish Side
Catchy Golf Tournament Names
Billy Ho's Before Bros
Golf Kickstart
Bogey Boys
Dimpled White Balls
Brick Heads
High Rollers
A Stroke From Heaven
Bunker Battalion
The Shankaholics
Sand Trap Strikers
Stiff Knockers
Fairway to Heaven
Ball Busters
The Loyal Eagles
The Tree Stooges
Fore-Brothers
Bermuda Knights
Sniper Skills
Horsemen of holes
Return to Senden
Dirty Birdies
Smoking Tees
Dirty Birdie
Far from Par
Club Rentals
Never-Coulds
Par Tee Girls
Gang Green
Hicks with Sticks
Tee Totals
Also, Check-Out: Golf Team Names
Cool Golf Tournament Names
Misfits of Fairway
Big Sticks
The Hounds of Stableford
The Woodsmen Warriors
Golf Sunday, Every Day
The Swingers
The Royal Fore-baums
Chosen by Goosen
The Old Strokes
Put Me Down For A Par
Long Shafted Wood
Home Guester
The Wonder Whackers
Natural Hazards
Express Pass
Just a Hack
Where's Faldo
Ace Venturers
The Bogey Men
Balls Deep
The Power-putt Crew
The Green Troopers
Tiger's Wood
Couples Therapy
The Motormouths
The Wrath of Putters
Driving Wedge Warriors
Drop Dunk
Hot Tempers
Also, Check-Out: Team Names For Competition
Best Golf Team Names
The Bogeymen
Worm Burners
Mini Golf
Long Putters
The Demolition Dimples
Chi-chi's Authority
Tee Totalers
Ball Movements
Burly Birdies
Rim Vipers
Sandy Savers
Severely Handicapped
Birds of Away
Brothers In Swing
A Putt Above
Fore Nicate
Fairway Miners
Fore Play
Hard Hitters
Battle of the Fairway
Against the Grain
Party of Fore
Fringe Players
Four Some Time
Cink or Swim
Rainbow Warriors
The Sod Slayers
Golf Footprint
Golf Warriors
Brothers In Arms
Also, Check-Out: Leadership Team Names
Funny Golf Tournament Names
Grass Masters
Fairway Ninjas
Working on My Putz
The Putt Pirates
Tee Party
Par Tee Timers
Lips in Play
Angry Birdies
Backspin To the Future
The Wooden Cups
Golf Serendipity
How's My Driving?
The Mulligans
The Mallet Mafia
Meet the Putters
Sultans of Swing
Bird's-Eye View
Foot Wedge Crew
Play Sidekick
The Cupa-Hoes
White Tees in White T's
Circle Goal
Hunting Eagles
The Four Divots
Lords of the Pin
The Sultans of Swing
Shanksville Duffs
Grip It and Sip It
The Miniatures
Wonder Whackers
Just Aim for The Hole
Multiple Par-gasms
BACKSPIN
Also, Check-Out: 
Tips For Naming Your Golf Tournament
In order to pick the most distinct and beneficial name for your golf tournament, you will first need to keep these points in mind. We have carefully assembled them for your requirements such that the name you choose will wow everyone.
Let's have a brief look at them:
Look For A Common Feature
When working with groups, you must think about the entire organization, not just yourself. We're attempting to say with this point that you should look for a quality that is imparted by all, if not all, most members of a group. It might be an ability or a personality trait. You must first identify a middle characteristic and then correctly name it. You must use a term that appropriately represents that comparable quality, attribute, or talent.
Have Faith In Your Intuition
It's vital to listen to your gut instincts and react to your thoughts. When naming your golf tournament, you must choose a title with effort and deliberation since it will create the appearance of your competition in the eyes of your colleagues, teams and spectators. So, follow your intuition and come up with a fantastic and fitting name for your golf tournament that will astound and stun everyone.
Put Together A List Of Everyone's Ideas
It is critical that you pay close attention to all of your colleagues and their points of view. It is typically beneficial to have multiple perspectives. Pay attention to all group members and ask them to provide ideas for the tournament's name and what they feel will appeal to their goals. Don't only pick a name based on your personal tastes. Listen to what all have to say, then work on finding a medium ground and choose the best golf tournament name possible to wow just about everyone.
Seize The Opportunity To Be Authentic
Make sure your tournament name isn't some copy of another tournament's name. You should choose one-of-a-kind titles. You must be honest in order to thrive. Your competition is unlike any other in terms of the goals you set, the quality of work you create, your abilities, and your interpersonal skills. As a consequence, the identities should stand out. If you merely repeat the title of other competitions, you may well not be able to attract individuals and astound your spectators.
Remember To Think Of A Short Name
Concise names should always take precedence over long ones. A short name makes people feel better, attracts them more easily, is easy to read, speak, and remember, and sounds good to everyone. It would rapidly draw attention because it contains all of the above-mentioned characteristics. While a prolonged name contains all of the features stated above, it may not have the same chance of survival among a large audience as a short and catchy acronym.
Final Words
Coming to the end of this article, we want to thank our readers for being with us till the very end. We hope you were able to find a suitable name for your golf tournament from our article. Do share this post with your friends and family and to everyone who needs help naming their golf tournament.
Also, Check-Out: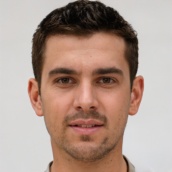 Greetings, I'm Alex – an expert in the art of naming teams, groups or brands, and businesses. With years of experience as a consultant for some of the most recognized companies out there, I want to pass on my knowledge and share tips that will help you craft an unforgettable name for your project through TeamGroupNames.Com!