Renting a car from Sharjah airport is quite challenging and expensive. Many rental car companies are offering pickup services but airport car rentals are always expensive. To save some extra pennies do your homework before your travel and get the best deals from the different auto rentals in UAE. 
If you are planning to visit this beautiful city, make sure to look for some Car Rental Dubai agencies. Car rental options are blooming in the UAE as the residents and tourists of this country are crazy about cars. So hiring a car according to your stay duration is the best choice. 
Hiring a car isn't that simple. You have to submit the deposit fee and car rental charges along with all the necessary documents. Read this complete guide to know every crucial detail before hiring a car. 
Tips to rent a car in Sharjah
Bring proper documents

Security deposits

Be aware of the car rental rules

Learn about car rental insurance policies

Choose the right car according to your stay duration
Bring proper documents
Before approaching any car rental company, you need to have copies of all the necessary documents. These are your passport, an International driver's license, and your visa copy. In case you are booking online, make sure to scan all the required documents so that you can upload them when needed. Check the RTA website to get the whole information if you need a national or international driving license according to your country. 
Security deposits
Every auto rental asks for a deposit fee or security fee. This is the amount they ask to make sure that their automobile is safe. The rental fee is not included in this fee and it is completely refundable when you return the car to the agency. Keep in mind that it may take several days according to the RTA report delivery to make sure that you don't have any traffic fines. If there are any charges, the car rental company will recover it from your deposit fee and refund the rest of the amount into your bank account. 
Note: Deposit fee is not fixed, it depends on your car type and hiring duration. 
Be aware of the car rental rules
UAE residents can drive a car if they are 18 years old. But, for car rental, you need to be 21 years old if you are renting a normal car. For luxurious cars, the age limit is 25 years old. Moreover, check the rules and regulations for traffic from the RTA website to avoid traffic fines and penalties. 
Learn about car rental insurance policies
Always make sure to learn the car insurance policies of the rental car. Most of the rental car companies charge higher as they are offering insurance. But if the car rental charges are low, the insurance might not be included in the price. So always make sure to ask if the company is covering the insurance or not. Also, try to pay by your credit card as many banks offer insurance on vehicles if you pay by using their credit card. 
Choose the right car according to your stay duration
Always choose the right car according to your group size. You can hire an economical car if you are traveling with your family. Some rental companies offer mini buses for large travelers groups so you can also consider this option. For business tours, you can hire any luxury car. Furthermore, make sure to hire a car according to your stay duration. If you'll not return the car in the required time, you will end up paying more in the form of fines and penalties. 
Final thoughts
Renting a car in Sharjah is just not a luxury but a necessity. If you are a frequent traveler, it is the cheapest option as compared to a taxi or local transport. It can be tricky for you if you are unaware of certain things before booking a car. Just follow the above-mentioned tips and read them carefully before sealing a deal. Contact any Monthly car rental company if you want a car for a longer duration. You can also choose a car lease option if needed.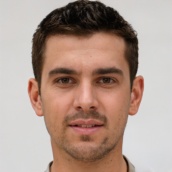 Greetings, I'm Alex – an expert in the art of naming teams, groups or brands, and businesses. With years of experience as a consultant for some of the most recognized companies out there, I want to pass on my knowledge and share tips that will help you craft an unforgettable name for your project through TeamGroupNames.Com!