In 2019, T-Series replaced PewDiePie to become the most subscribed channel on YouTube. The Swedish gamer currently sits at the third spot, with 110 million subscribers.
You might have heard about the upcoming scheduled bout between boxing great Floyd Mayweather Jr and YouTube sensation Logan Paul. That brings us to another question. How in the world did a YouTube influencer land a boxing match with a former five-world champion in Mayweather? You can enjoy an uninterrupted live stream of the June 6 event with Spectrum internet packages.
Now back to the question. The Paul-Mayweather feud is the latest in a series of exhibition matches between professional fighters and professional YouTubers.  The hype surrounding the lucrative event, where both competitors are expected to rake in nine figures, with Mayweather reportedly receiving the lion's share of the sum, has put the world on notice.
While Paul has a huge fan following (his YouTube channel having a solid 23 million subscribers), he is nowhere near the channels with the highest number of subscribers. Continue reading to see who is the top dog in the world of YouTube.
T-Series (183 million)
This record label and film production company from India dethroned another YouTuber PewDiePie (don't worry, he's a part of this list) in 2019 to claim the top spot. And it did so after an intense battle. As of this writing, T-Series has 183 million subscribers. The channel showcases over 15,000 videos with a primary focus on movie soundtracks and pop music.
Cocomelon – Nursery Rhymes (112 million)
With 112 million subscribers, Cocomelon takes the second spot on the channels with the most subscribers list. As the name implies, the channel caters to the younger audience. It features a vast collection of nursery rhymes as well as educational videos on various subjects. The main English channel is also available in different versions, each with a different language.
PewDiePie (110 million)
For more than 1900 days, PewDiePie was the undisputed leader of YouTube. The creator of the channel is Felix Kjellberg, a Sweden-based gamer who began his YouTube journey more than a decade ago. PewDiePie currently has 110 million subscribers, making him the only individual Youtuber to have more than a 100 million subs. Felix also posts reaction videos and comedic stuff.
SET India (105 million)
Another entertainment channel from India joins the "100 mill sub club". Sony Entertainment Television (SET) India is a Hindi-language channel. It is owned by Sony Pictures Networks India, which itself is a subsidiary of Japan's Sony Corporation. The television channel was launched as part of the Indian cable TV network in 1995. The YouTube channel was launched on September 20, 2006.
Kids Diana Show (79.1 million)
This is the second channel on the list to focus on creating content for children. The star of the channel is seven-year-old Diana, who along with her brother Roma creates different situations by playing with toys. The channel was launched in 2015 and has amassed over 79 million subscribers since then.
WWE (77.6 million)
Though the ongoing coronavirus pandemic has had an adverse impact on WWE's ticket revenue, its YouTube channel is growing at an unprecedented rate. The world's largest wrestling-related promotion has amassed a huge 77.6 million subscribers on YouTube. And the numbers are continuing to grow. The channel routinely publishes content from its weekly programming, namely: RAW, SmackDown, and NXT.
Like Nastya (74.2 million)
Did you notice the popularity of channels geared toward children? Like Nastya is a vlog channel focusing on seven-year-old Nastya as she engages in playful activities with her dad. The channel was launched in 2016 as a subsidiary to a channel with the same name, but became more popular than the main channel. It features over 500 uploads.
Zee Music Company (73.4 million)
Indian content is quite popular on YouTube. The rankings speak for themselves. Zee Music Company currently sits at the eighth spot on the list. It is also the third Indian channel to appear on the said list. Zee Music Company is owned by Mumbai-based Zee Entertainment Enterprises. The channel features over 5,400 music uploads ranging from television shows to movies.
5-Minute Crafts (72.5 million)
Sitting not far behind Zee Music Company is 5-Minute Crafts, a DIY-inspired channel that focuses on life hacks and innovative solutions to everyday problems. The channel features thousands of uploads that cover a wide range of topics. Its sister channels are Bright Side and Actually Happened.
Vlad and Niki (68.4 million)
We are closing out the list with another channel aimed at creating visual content for children. Vlad and Niki focuses on the lives of two brothers, Vladislav and Nikita, aged eight and six respectively, as they spend their day playing with each other.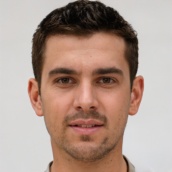 Greetings, I'm Alex – an expert in the art of naming teams, groups or brands, and businesses. With years of experience as a consultant for some of the most recognized companies out there, I want to pass on my knowledge and share tips that will help you craft an unforgettable name for your project through TeamGroupNames.Com!