Marvel Trivia Team Names: Are you searching for a fun and original name to call your Marvel trivia team? Look no further! We've compiled some inventive names to make your group stand out. Whether participating in a pub quiz or hanging with friends, these witty options will give your team an edge.
Your team can establish a distinct and remarkable identity at any Marvel trivia night by creating an amusing and inventive name! It is a great way to flaunt your knowledge of the franchise and demonstrate your crew's excitement for the event. A witty title will make you stand out from other competitors while creating lasting memories.
A good team name should capture the spirit of Marvel, but it should also be easy to remember. So here are a few of our top picks for Marvel trivia team names:
Marvel Trivia Team Names
The Incredible Foursome

Avengers Assemble

X-Men United

Guardians of the Galaxy

Spider Friends Forever

The Fantastic Five

Sorcerers Supreme

Agent Carter's Angels

The Defenders of Justice

Wakanda Warriors

Webbed Wonders

Avengers Assemble
Guardians of the Trivia
Mighty Marvels
Wakanda Forever
Thor's Thunder Squad
The X-Quiz-itors
Hulk's Brain Trust
Fantastic Fourteen
Spider Squad
Black Panther's Pride
Captain Marvel's Crew
Deadpool's Deputies
Doctor Strange's Scholars
Iron Quizmasters
Ant-Man's Army
Groot's Genius Gang
Scarlet Witch's Squad
Vision's Verifiers
Daredevil's Detectives
Jessica Jones' Jesters
Luke Cage's Lineup
Punisher's Posse
Moon Knight's Mystery Solvers
She-Hulk's Savants
Ghost Rider's Gurus
Silver Surfer's Scholars
Nova's Nerds
Quicksilver's Quizlings
Inhuman Intelligence Agency
Catchy Marvel Trivia Team Names
Are you searching for a unique and memorable name for your Marvel trivia team? Then look no further! We've gathered some of the most hilarious, clever names that will make your group stand out. So utilize one of those options to demonstrate your proficiency and have fun simultaneously!
The Fantastic Foursome

Avengers Assemble

Guardians of the Galaxy

X-Men United

Thor's Hammertime

Deadpool's Dynamos

Black Panther's Pride

The Incredible Hulksters

Spiderman's Spitfires

The Inhumans

The Defenders

Captain America's Crusaders

Fantastic Four for Fun

Iron Maniacs

Stan Lee's Super Fans

Doctor Strange and the Mystic Masters

Ant-Man and the Wasp Warriors

Wolverine's Wolverines

Guardians of the Good Times
Daredevil Hotshots
Black Panther Prowlers
Hulk Smashing
Iron Man Motorsport
Spider-Man Swingers
The Incredible Tweets
Doctor Strange Sorcerers
Hawkeye High Rollers
Ant Man's Army
Captain Marvel Cruisers
Thor Hammer Time
Wolverines Unleashed
Super Soldiers of Sakaar
Falcon's Flight Flash
Scarlet Witch Slayers
Winter Soldier Warriors
Star Lord Squadron
War Machine Militia
Iron Fist Fighters
Professor X Puzzlers
Rocket Rat Pack
Moon Knight Mavericks
Marvel Team Names
Ready to show off your fandom for Marvel comics and characters? From joining an existing trivia night or hosting one of your own, these hilarious team names will put a smile on everyone's face! Check out the coolest Marvel Team Names – perfect for livening up any game night:
Avengers Assemble!

Guardians of the Galaxy

Web Warriors

X-Men United

Fantastic Five

Thunderbolts

Agents of S.H.I.E.L.D

Iron Maniacs

Planet Hulkers

Super Soldier Squadron

Defenders of the Universe

Spider Friends Forever

The Inhuman League

The Fantastic Four

Team Cap

Brotherhood of Mutants

Thorsday Night Thunder

Winter Soldiers

Black Panther's Pride

Infinity Warriors
Marvelous Mavericks
Thunderbolts of Fury
Mighty Avengers
Superhero Squad
Cosmic Crusaders
The New Mutants
Inhuman Incredibles
Fantastic Four
Secret Warriors
The Uncanny X-Men
The Web-Slingers
The Black Order
The Thunderbolts
Heroes for Hire
Sinister Six
Asgardian Allies
Quantum Realmers
Marvel Misfits
Savage Avengers
Infinity Stones
S.H.I.E.L.D. Agents
Celestial Warriors
Wakanda Warriors
Time Variants
Also, Check Out: Disney Trivia Team Names
Marvel Themed Team Names
Calling all Marvel fans! Look no further if you need a unique name for your trivia team. We've compiled some clever and creative names to get your search going.
The Superhero Squad

Avengers Assembled

The Alliance of Champions

The Guardians of Asgard

Iron Maniacs

Thor's Hammer

Captain America's Freedom Fighters

Spiderman's Web Warriors

X-Men United

Fantastic Four

Deadpools Mavericks

Incredible Hulks

Black Panthers Elite Force

Wolverine's Warriors

The Defenders of the Galaxy

Doctor Strange's Mind Benders

Ant-Man and The Wasp's Swarm

The Power Pack

Scarlet Witch and Vision's Spellcasters

Hawkeye's Ace Archers
Also, Check Out: Superhero Team Names
Funny Marvel Team Names
The Avengers Initiative

The Assemblers

X-Marks the Spot

Guardians of the Galaxy Quest

Fantastic Fourcasts

The Mighty Mutants

Marvelous Masters of Mayhem

Amazing Agents of S.H.I.E.L.D

Web Warriors

The Spectacular Spideys

Defenders of the Universe

The Incredible Hulks

Iron M(en) and Women

Thor's Hammer Time!

Noir Heroes Unite

Infinity Stones
The X-Men Squad
Wakanda Warriors
The Nova Corps
Secret Warriors
Brotherhood of Mutants
Thunderbolts Initiative
The Champions
The Alpha Flight
Squadron Supreme
The Illuminati
Marvelous Misfits
Also, Check Out: Trivia Team Names
Marvel Group Names
Put your Marvel expertise to the test and assemble with friends for a memorable trivia night! We've compiled some excellent team names that are sure to please, whether you're an Avengers fanatic or a die-hard X-Men enthusiast. A few of our favorite Marvel Trivia Team Names include:
The Defenders

Marvelous Mutants

The Amazing Spider-Friends

The Fantastic Four

X-Treme X-Men

Queen of Wakanda

Guardians of the Galaxy

Avengers Assemble!

S.H.I.E.L.D Elite Force

The Incredible Hulksters

Thor's Hammerheads

Doctor Strange Magic

The Merc with a Mouth

Black Widow Warriors

Captain America's Team

Spider-Gwen Web Warriors

Mystique and friends

Iron Man's Army of Armor

Team Iron Fist

Powerful Avengers
Courageous Guardians
Fabulous Fantastic Four
Superhuman X-Men
Spectacular Spider-Man
Magnificent Doctor Strange
Heroic Iron Man
Invincible Black Panther
The Incredible Hulk
Also, Check Out: 90's Trivia Team Names
How To Choose a Name For Your Marvel Trivia Team
If you're looking for a creative, unique, and fun team name for your Marvel trivia group, look no further! With decades of characters and story arcs to choose from, the possibilities are virtually endless. Here are some tips to help you find that perfect name that embodies your squad's spirit:
Brainstorm ideas with your team members. Brainstorming is the best way to develop a name that collectively encapsulates your team's spirit. Utilize popular phrases or movie quotes from Marvel movies and comics for ideas! Then, encourage everyone in your group to participate – you can form an open dialogue about what type of name might be fitting and create something unique together.
Finding superhero-inspired titles or puns for your team name is a great way to express creativity while displaying your Marvel knowledge. So why not try something catchy like "Hulks on A Plane," "Avengers Put Together," or even "Heroes in a Half Shell"?
Make it unique! To develop a trivia team name that will be memorable and prominent among the others, choose something clever and catchy.
Keep it short and straightforward. When attempting to chant your team's name at competitions, choosing a two- or three-word title that can be easily remembered and articulated is best. Longer names are only sometimes the most memorable nor conducive for chanting.
Get creative! Naming your team should be an enjoyable experience, so don't stress about it. With the ideal mix of imagination and teamwork, you can develop a title that embodies your group and makes each trivia night more thrilling.
It's time to flaunt your Marvel intelligence with your newly-named trivia team! Best of luck – let the show begin!
Also, Check Out: Quiz Team Names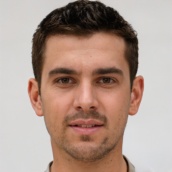 Greetings, I'm Alex – an expert in the art of naming teams, groups or brands, and businesses. With years of experience as a consultant for some of the most recognized companies out there, I want to pass on my knowledge and share tips that will help you craft an unforgettable name for your project through TeamGroupNames.Com!