Have you decided to take a step further in your relationship and build your social media with your beloved beau? We are happy to know that you are happy in your relationship, and therefore, to increase your happiness, we have sorted names for yourself and your bae to give you more time to spend together creating content rather than stressing over a name.
Creating content on social media might prove to be a challenging program for you both. Since Quarantine, almost everybody has resorted to creating content on social media because it is easier free of cost and serves you with viewers and a livelihood if you are lucky. Therefore, it is necessary that you make sure that you study and research the means of bringing reach and engagement to your social media account or channel where you are creating content.
You must also study what kind of content is loved by viewers and what they are attracted to. If we might suggest, try creating content that sets you apart from every other social media couple. That means that refrain from using the same cliché romantic moments that you share and try to emphasize how you guys cope with your relationship.
Try highlighting the prime factor that you guys are attracted to two in each other and how you keep each other happy. A suggestion is that you might try to be the joking couple that makes everyone happy with their inside jokes and is the most relatable couple out there. Gen z loves relatable content, and making such videos or photos would ensure your reach on your profile. Therefore try making jokes out of relatable situations and also try making advice to people who need it. Another thing you must keep in mind is that you need to be humble and polite no matter what because many people are giving you and expect good Vibes from you.
Now that we have cleared that, let us move to the names:
Best Couple Username Ideas
These are some best and most cute usernames for couples.
Christian Chrism
Peas And Carrots
Cutie Patootie
Bumpa
My Queen
Love Christian
Charming
Tit And Tat
Heart's Desire
Doodle Bug
Tom And Jerry
Siamese Twins
Frou-Frou
Smash And Dash
Golden
Cookie Monster
Bow And Arrow
Goofy
Cheeky Chimp
Chunky Bunny
Peter And Piper
Quick And Nimble
Bonnie And Clyde
Double Barrelled Duo
Milk And Cookies
Thunder And Lightning
Dear Heart
Flower Child
Xena And Gabrielle
Haven
Honey Bunny
Cowboy
Twin Flame
Husband And Wife
My King
Magic Mates
Cowgirl
Baby Kins
Bubbies
Honey Bunch
Antony And Cleopatra
Twosome
Doublets
Two Of a Kind
Cute Couple Usernames
Here are some collections of cute couple username ideas.
Duad
Newly-Weds
Perfect Match
Other Half
Casanova
Chunky Monkey
Batman And Robin
Fruit Cake
Peat And Repeat
Dearest One
Cutie Pie
Cuddle Muffin
Scooby And Shaggy
Tristan And Isolde
Huggalump
Cuddles
Baby-Bugga-Boo
Doll Face
Fluffer-Nutter
Cutesy Pie
Cutie Head
Doughnut And Danish
Paris And Helen
Yin & Yang
Honey Bun
Dream Boat
Angel Eyes
Georgia Peach
Heart Throb
Apple Of My Eye
Dearie
Duplet
Cinnamon
Butterfly
Peanut Butter And Jelly
Terrific Twosome
Shake And Bake
Also, Check-Out: Couples Team Names
Instagram Usernames For Couples
These are some best Instagram usernames for couples.
Bert And Ernie
Cuteness
Kindred Spirit
Ben And Jerry
Cuddle Bunny
Maple And Golden
Dow And Jones
Duology
Fruit Loop
Boogabear
Angel Face
Rascal And Scamp
Thelma And Louise
Magic Gemini
Baby Bear
Gangsta Baby
Lock And Chain
Fire And Ice
Cuddle Cakes
Angel Of Mine
Heisenberg
Doll Baby
Definite Doublet
Double Trouble
Cutie Pootie
Dyad
Adam And Eve
Honey Cakes
Spring And Summer
Set Of Two
The Dynamic Duo
Deep In Love
Mine Forever
Heart Throb
Our Beloved
Dearest Heart
Also, Check-Out: Love Group Names
Cute Nicknames For Couples
These are some cute nicknames for couples.
Light Of Life
The Happy Couple
Purr Fect Pair
Two Hearts One Soul
Flaming Good Couple
Butter Halves
Couple Priorities
Dumb And Dumber
Love This Crew a Latte
Spaghetti And Meatball
Owl You Need Is Love
Love So Mocha
Pizza And Bear
Fell For Each Other
Our Love Story
Pooh And Piglet
Bliss Of The Soul
Cuddly-Wuddly
Funny Hunny
Bumper Butt
Bee's Knees
Baby Love
Doubleton
Cohabitees
Mint To Be
The Bum Chums
Shake n Bake
Pizza With Pineapple
Also, Check-Out:
How To Choose a Couple Username
Build a Nickname With A combination Of Both Of Your Names
The easiest and least complicated way to name your social media account or channel where you plan to create and post content is to name the channel or profile after both of your names full stop. You can simply add an and between your names or try making nicknames that either you both used for each other or by shortening both of your names full stop there for just create a nickname for both of yourself and combine these two together in order to create a quirky name.
Make It As Relatable As Your Content
As you put it on social media, we have already told you that your relationship should be as relatable as possible to the audience. Therefore, your audience should be able to look at you and think about how similar you are to them and how a relationship is supposed to be. As relatable as your content is, so should be your name full stop your audience should be able to relate to such names. That is, they should have to hear a name that is something that they themselves could come up with.
Do Not Try To Make a Very Complex Sounding Name, Keep It Simple
Like the last point we mentioned, your name should be relatable to the audience, and it should also be something that they can easily remember and keep in mind when they are searching for you. Therefore you must use your name that they can have on the tip of the tongue and mind when they are looking for their regular dose of affection among their favorite couple full stop that is possible only when you keep a name that is simple yet creative and describes the both of you clearly full stop the name should have the Vibe that your channel limits. Therefore what we mean is if you have a relationship advice channel, make sure that the name you keep sounds motivational and simple, and if you are keeping a channel that is related to finding relatability and jokes, make sure that the name is funny but avoid making it too hard at all costs.
Make a Name Out Of Your Favorite Reel Couple
Movies and TV shows have given us an innumerable number of iconic couples and have always been in regard to if they have lasted or not. There have been couples that people have remembered you to for some reason which might range for their success in the industry or an x-factor that sets them apart from regular couples that are witnessed. You can pick one of these couples that suits your choice the best, which you think can relate to your couple. When you find this specific couple that seems the most like you and your boo, you can name your social media to account for these couples. It would add a fun element to your name.
Make It Pun With Food
You can try this one method of naming your couple after food items that go together. Not only people and animals but some food items are just paired with each other for the sake of taste. It is like a ritual for them to be repaired and is mostly consumed in this form. Obviously, they have been created by people and seem to go with each other. One such food couple might we bread and butter they just go with each other, no questions asked.
Conclusion
We hope you find the names we have suggested likely to your channel or profile; we also hope you have a forever with your beau. If you think this article was worth the time you spent reading it, we request that you make an effort by sharing this among your peers and family. Thank you.
Also, Check-Out: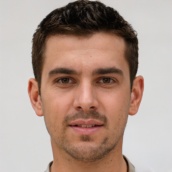 Greetings, I'm Alex – an expert in the art of naming teams, groups or brands, and businesses. With years of experience as a consultant for some of the most recognized companies out there, I want to pass on my knowledge and share tips that will help you craft an unforgettable name for your project through TeamGroupNames.Com!