Are you looking for unique and fun cruise group names? Look no further! Naming your cruise group is an exciting opportunity to showcase the personality and style of your group.
Whether you're traveling with friends, family, or coworkers, a clever name can bring everyone together and add even more excitement to your trip. So when you are choosing a name for your cruise group, keep it sassy, fun, and most importantly, memorable!
There are endless possibilities when it comes to naming your cruise group. You can choose a name that reflects the destination you'll be traveling to or one that represents the activities you plan on doing onboard. And if you're feeling creative, you can even come up with a unique play on words or pun related to cruising.
So here are some cruise group names to help get your creative juices flowing:
Cruise Group Names
Sail Mates
Ocean Explorers
Waves and Wanderers
Sea-nic Escapes
Cruise Crew
Nautical Nomads
The Seafarers
Ship Shape Squad
Portside Pals
Bon Voyage Buddies
Aquaholics Anonymous
Nauti Navigators
Wave Riders
Sundeck Soiree
Saltwater Souls
The Ocean's Orchestra
Harbour Hustlers
Marina Marvels
Deckside Dynamos
Sea Serenaders
Yachting Yahoos
Maritime Mates
Sail Squad
Nautical Navigators
Ship Faced Friends
Docking Dudes
Aquatic Aces
The Sunset Seekers
Lighthouse Lovers
Onboard Oracles
The Sea Sirens
Cruise Conquerors
Nautical and Nice
The Sea Squirts
Marine Marvels
Cool Cruise Group Names
If you're seeking a name that exudes a sense of adventure with a cool factor, these Cool Cruise Group Names are just the ticket. Perfect for a group of friends who love the thrill of exploration or a family that cherishes the coolness of the deep blue sea, these names will surely make your group stand out.
With a moniker from this list, your squad will be remembered as the coolest crew that ever sailed the seven seas. So dive in, and let the wave of inspiration guide you to the perfect name for your crew.
Coastal Comrades
Ship Shape Society
Deep Sea Divers
The Wave Weavers
Ocean's Orchestra
Sailing Soiree
Rolling Waves Rebels
Deckside Darlings
Starboard Stargazers
Cruise Cuties
The Anchors Away
The Buoyant Bunch
Knot a Problem
Boatload of Fun
The Salty Seafarers
Lifesavers Legion
Ocean's Oasis
High Tide Tribe
The Maritime Merry Makers
Seas the Day Squad
Maritime Mavericks
Wave Wranglers
Sailing Sunseekers
Windward Clan
Coral Companions
Harbor Hoppers
The Seaside Socialites
Nautical Nonsense
Ocean's Outlaws
Aquatic Adventurers
Seabed Explorers
Sea Spray Squad
Floating Fiesta
Porthole Pioneers
Maritime Magicians
Berth Buddies
Cruise Crazies
Seagull Squad
Funny Cruise Group Names
Funny Cruise Group Names are a great way to add a dash of humor and camaraderie to your cruise adventure. They reflect your group's unique personality and create a sense of unity among team members. Here are some amusing suggestions for your cruise group names:
Seas The Day
Nauti and Nice
Ship-faced Sailors
Cruise Control Freaks
Vitamin Sea Addicts
Ocean Commotion
Boats 'n' Hoes
Yacht-a Yacht-a Yacht-a
The Sea Legs Crew
Wave Riders
Floats Our Boat
The S.O.S Squad
The Deck Decoders
Anchor Anchovies
Ship-tastic Four
Naughty Nautical
The Buoy Bandits
The Tipsy Tugboats
Salty Seadogs
The Pier Peers
Mooring Maniacs
Overboard Outlaws
The Deck-a-dents
Sail Hags
The Poop Deck People
Knot A Care
Bow Wow Buoys
Portside Pirates
The Sail Snails
Stern Strollers
Cruise Group Chat Names
Choosing the right name for your cruise group chat can add a fun and personal touch to your sea voyage experience. It's a unique identifier that can reflect your group's personality, shared interests, or the spirit of the adventure that awaits you.
Sea Sirens
Nautical Nomads
Sail Squad
Oceanic Odyssey
Wave Wanderers
Seafarer Serenade
Aqua Adventurers
The Deck Decklers
Maritime Mates
High Tide Tribe
Starboard Sidekicks
Anchors Aweigh Army
Buoyant Buddies
Cabin Clan
Deep Sea Daredevils
Captain's Crew
Harbor Hoppers
Knot Navigators
Portside Party
Stern Stowaways
Seashell Seekers
Lifevest Legion
Liberty Buoys
Sailors of the Sunset
The Porthole Pals
Nautical Network
The Gangplank Gang
Crews' Cruise
Mermaid Mania
Yacht Yard Yahoos.
Also, Check-Out: Adventure Group Names
Cruise Team Names
Selecting a team name for your cruise group can add a layer of fun and camaraderie to your sea-bound adventure. It can reflect your shared interests, inside jokes, or simply the spirit of the high seas adventure you're about to embark on. Here are a few nautical-inspired team name suggestions to spark your creativity:
Sea Serpents
Ocean's Outlaws
Maritime Misfits
Cruise Crusaders
Wave Riders
Salty Sailors
Deck Defenders
Anchor Avengers
Buccaneer Bunch
Compass Crew
Driftwood Daredevils
Nautical Nomads
Harbor Hooligans
Seaside Savages
Pontoon Pioneers
Lagoon Legends
Voyage Vikings
Waterfall Wanderers
Coral Captains
Pelican Party
Starboard Squad
Dolphin Dynamos
Aquatic Aces
Schooner Society
Mariner's Mafia
Sea Lion Squad
Kraken Keepers
Tidal Titans
Whale Watchers
Also, Check-Out: VIP Group Names
Family Cruise Group Names
Planning a family cruise is an exhilarating adventure, and one fun aspect of this is selecting a quirky or meaningful group name. A family group name can add an extra layer of excitement and unity to your sea voyage, making your trip even more memorable and personalized.
Sea Siblings
Nautical Nomads
Wave Riders
Cruise Clan
Aquatic Adventurers
The Sail Squad
Marine Mates
Oceanic Outliers
Family Floaters
Voyage Voyagers
Sea Sailors
Water Wanderers
The Shipmates
The Buoy Bunch
Maritime Tribe
The Deck Dwellers
Anchor Allies
Bow & Stern Bunch
Compass Clan
The Seafarers
Pacific Pioneers
Deep Sea Dynasty
The Ocean Owls
Wave Whisperers
The Sea Sirens
The Harbor Heroes
The Sea Lions
Nautical Navigators
Cruise Crusaders
The Aquaholics
Also, Check-Out: Travel Group Names
Unique Cruise Group Names
Choosing a unique cruise group name is a fun and creative aspect of planning a cruise journey. A well-chosen name can capture the spirit of the adventure, reflect the personalities of the group members, and even serve as a conversation starter with fellow passengers. Here are Unique Cruise Group Names:
Ocean Nomads
Sea You Later
Cruise Conquerors
Nautical Navigators
Sail Snappers
Deep Blue Dreamers
Anchors Away
Maritime Mates
Sea Sultans
Voyage Voyagers
Wave Riders
Sunset Seekers
Infinity Islanders
Mermaid Maniacs
High Tide Tribe
Nautical Nomads
Ocean Odyssey
Deckside Dancers
Hull Hooligans
Windward Wanderers
Portside Party
Starboard Squad
Yacht Yard Yelpers
Buoyant Bunch
Sailors of the Sunrise
Mooring Maniacs
The Lido Locals
Sailor Savvy
Tidal Trekkers
Compass Comrades
Also, Check-Out: Small Group Names
Luxury Cruise Group Names
Cruise vacations are all about experiencing luxury, comfort, and a sense of camaraderie among a group of like-minded adventurers. A well-chosen group name can heighten this experience, adding an element of fun and camaraderie. Here are luxury cruise group names to inspire you:
Nautical Nobility
Oceanic Opulence
Seaside Sophisticates
Marine Monarchs
Yacht Yard Elites
Aquatic Aristocrats
High Seas High Society
The Sea Set
Maritime Magnates
Classy Cruisers
Lavish Liners
Posh Plank Walkers
Opulent Oceanites
Nautical Knights
Rich Rovers
Splendid Sailors
The Luxe League
Waterside Wealth
Elegant Explorers
Stellar Sailors
Affluent Aquanauts
Deluxe Drifters
High-class Helmsmen
Elite Ensigns
Majestic Mariners
Plush Pirates
Sea-luxe Squad
Regal Rafter Riders
Sumptuous Sea-farers
Gilded Gangplank Gang
Also, Check-Out: Singles Group Names
Carnival Cruise Group Names
Choosing the right group name for your Carnival Cruise adventure can add an extra layer of fun and identity to your sea voyage. A catchy group name not only makes your group stand out but also fosters a sense of unity and camaraderie among the group members. Here are creative Carnival Cruise Group Names to ignite your creativity:
Sea Sirens
Oceanic Tribe
Deck Dwellers
Maritime Marvels
Nautical Nomads
Wave Warriors
Salty Sailors
Cruise Crusaders
Anchor Admirers
Sea Breeze Buddies
Aquatic Avengers
Deckside Dynamos
Harbor Heroes
Shipshape Squad
Voyage Voyagers
Sailor Savants
H2Ohana
Ocean Odyssey
Seafarers Society
Mariner's Mingle
Buoyant Bunch
Knot Navigators
Pier Pals
Salty Squad
Crew of Carnival
Sea Legs League
Nautical Navigators
High Tide Tribe
Water Wanderers
Aqua Adventurers
Also, Check-Out: Blue Boat Names
Cruise Group Name Ideas
Selecting a unique and catchy name for your cruise group can add an extra layer of fun to your sea voyage. The right name can encapsulate the spirit of the adventure, reflect the personalities within the group, and even serve as a conversation starter with fellow sea-farers. Here are creative cruise group names:
Sailing Sidekicks
Briney Brigadiers
Abyss Allies
Shoreline Shufflers
Deep Sea Daredevils
Waterway Wanderers
Wharf Whirlwinds
Buoyant Buddies
Sea Voyage VIPs
Gale Gurus
Harbor Hoppers
Pier Pioneers
Yacht Yard Yahoos
Windward Warriors
Deckside Dwellers
Oceanic Outliers
Maritime Mavericks
Trawler Tribe
Coastline Companions
Medley of Mariners
Sea Serpents
Nautical Nomads
Ocean Oscillators
Breezy Buccaneers
Wave Wranglers
Maritime Mates
Aquatic Adventurers
Seafarer Squad
Saltwater Swashbucklers
Also, Check-Out:
Tips to Choose the Perfect Cruise Group Name
Cruising is a popular vacation choice for many people. It offers a unique and exciting way to explore different destinations while also enjoying all the amenities and activities on board the cruise ship. One of the best parts of cruising is being able to share this experience with friends and family. If you are planning a group cruise with your loved ones, one fun, and important task is choosing a group name.
A cruise group name can add a sense of camaraderie and unity among your travel companions. It can also serve as a fun inside joke or conversation starter among fellow passengers on the ship. However, coming up with the perfect cruise group name can be tricky. To help you out, here are some tips to consider when choosing a cruise group name:
Consider the Destination: One way to come up with a cruise group name is to incorporate the destination into your name.
Use Playful Puns: Another fun way to come up with a cruise group name is to use puns related to cruising or the destination.
Reflect Your Group's Personality: Is your group adventurous, laid-back, or a mix of both? Think about your group's personality and try to reflect it in your name choice.
Keep it Short and Memorable: A catchy and easy-to-remember name is key for a successful cruise group name. Avoid long and complicated names that may be difficult to remember or pronounce.
Consult with Your Group: It's important to involve everyone in the decision-making process when choosing a cruise group name. Take suggestions from all members of your group and make a final decision together.
Have Fun with It: The most important thing is to have fun with the process and not take it too seriously. Get creative and let your group's personality shine through your chosen name.
Conclusion
Cruising is a unique and exciting way to travel with friends and family. Choosing the perfect cruise group name can add an extra layer of fun and camaraderie to your adventure. Consider incorporating the destination, using playful puns, reflecting your group's personality, keeping it short and memorable, consulting with your group, and most importantly, having fun when choosing a cruise group name. With these tips and the list of creative names provided, you're sure to find the perfect name for your cruise group! Bon voyage!
Also, Check-Out: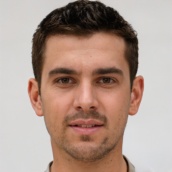 Greetings, I'm Alex – an expert in the art of naming teams, groups or brands, and businesses. With years of experience as a consultant for some of the most recognized companies out there, I want to pass on my knowledge and share tips that will help you craft an unforgettable name for your project through TeamGroupNames.Com!