Are you trying to explore the world of the lalafells? Have you been unsuccessful in trying to find the name for your lalafell? Well, we have the perfect list tailor-made for you so that you do not have to struggle with the process of naming your round and cute folk. We have sat down on your behalf and tried to make the process as easy as possible for you. Below you will find names that will be perfectly suitable for your little folk.
Before we proceed to the names, allow us to walk you through the concepts of Lalafells and where they are found. As is the part of their appearance, they are short in height with peach-shaped bodies. They are known for their exceptional agility, along with their tiny, seemingly frail, and delicate legs that are capable of walking them to distances either short or long when the terrains and obstacles are not too tumultuous.
Other than having extreme agility, they are also possessors of highly developed intellectual skills in addition to cunning features. With the intellect, behold, they hardly have any room for small-mindedness and those who carry this mentality among their society. The lalafells files are divided into two types of clans namely plainsfolk and dunesfolk.
Both the clans can be differentiated on the basis of the distinct hair color and the other on the basis of the different eye color, which develops as a shield to sunlight the dunesfolk are exposed to, while the distinct greenish, grassy tone of the plainsfolk protects them from predators by serving as camouflage.
On account of the profession, they are agriculturalists who the islands that are fertile for crops in the South Seas. They were introduced to Eorzia when they began trading their goods and found their way into the business. These characters are respectively seen in Final Fantasy XIV: A Realm Reborn.
With the swing explained briefly, let us now check out the list of names that we have compiled for you:
Best Lalafell Names
These are some best and cool lalafell names and name ideas.
Yeyelane Tetelane
Lulukufu Sasakufu
Leleyeka Qaqayeka
Meli Gukuli
Ebamun Chobamun
Shashanije Fufunije
Wuwusopu Tetesopu
Kukudemu Wowodemu
Urfere Pofere
Ruruyusa Jejeyusa
Chishoha Kashoha
Tutuhachi Kikihachi
Mumugopu
Shoshojegu Susujegu
Ugo Dihego
Totofige Yuyufige
Fakonon Jifikonon
Ehaqi Gefuhaqi
Sesehamo Hehehamo
Shecabi Sogicabi
Tuturashi Rororashi
Irgural Pigural
Yoyogushi Susugushi
Kukudare Dadadare
Sisidaji Qeqedaji
Shase Shiwese
Loloshi Loshi
Shinana Shina
Cool Lalafell Names
Here are some cool and unique lalafell names and name ideas.
Fofoshu Foshu
Rihuhu Rihu
Yoyoru Yoru
Sasama Sama
Catutu Catu
Egyashi Goyashi
Nunuca Nuca
Tohehe Tohe
Silolo Silo
Dudupi Dupi
Kififi Kifi
Jujushe Jushe
Ruruqi Ruqi
Higogo Higo
Iweweiwe
Ojiji Oji
Cugugu Cugu
Rarahi Rahi
Ichecheiche
Leruru Leru
Comama Coma
Mamace Mace
Ufifi Ufi
Aka Bagoka
Amidir Gimidir
Arsi Jasi
Dipepe Dipe
Kukuge Kuge
Nogimo Shogimo
Dikoko Diko
Jijite Jite
Uchuqi Chuqi
Seseci Seci
Cocobe Cobe
Lapupu Lapu
Qoqocho Qocho
Catchy Lalafell Names
These are some catchy and unique lalafell names.
Chichija Chija
Repopo Repo
Giqiqi Giqi
Chuchute Chute
Alwug Pubewug
Anji Suji
Mimiwo Miwo
Ahehe Ahe
Shihihi Shihi
Itug Ratug
Susuyesha Hihiyesha
Cesafu Pisafu
Jujuseshe Sasaseshe
Mosha Fasha
Dodopido Shishipido
Fafara Fara
Jechuchu Jechu
Qolulu Qolu
Uhadi Shuhadi
Hohoroyu Dodoroyu
Shahu Cidohu
Ali Huli
Qechumo Dacuchumo
Eju Shaju
Qeqeshifa Babashifa
Benchecho Nochachecho
Lalapadi Cucupadi
Pipijesha Hehejesha
Wowotano Shoshotano
Ano Jopino
Ura Chura
Yoyofara Nonofara
Chochofami Chichifami
Tahiti Budahiti
Nunufewa Memefewa
Pipihipi Qiqihipi
Regicha Cicugicha
Pokiwi
Uno Fano
Also, Check-Out: Giant Names
Amazing Lalafell Names
Here are some amazing and unique amazing lalafell names.
Yoyochi Yochi
Tutupa Tupa
Dechocho Decho
Pacaca Paca
Ocaca Oca
Iseseise
Jejewa Jewa
Chuyiyi Chuyi
Kojeje Koje
Qoqoro Qoro
Docheche Doche
Arusho Cherusho
Awacug Fatawacug
Agyoda Fisiyoda
Eqaqa Eqa
Wuwuka Wuka
Sosobi Sobi
Nugwol Luwiwol
Ceni Suwuni
Lilihosha Bebehosha
Jojohedu Cucuhedu
Sirni Dunoni
Titimacha Rurumacha
Nunumera Hihimera
Olu Fujilu
Elarig Kolarig
Chochodisha Sosodisha
Muye Dupiye
Chilroqo Kuliroqo
Otes Jutes
Wiququ Wiqu
Epepe Epe
Teteco Teco
Chechenihi Roronihi
Bose Puse
Dedebu Debu
Bibito Bito
Qaqayo Qayo
Iyiyi Iyi
Jajape Jape
Shujojo Shujo
Tososo Toso
Alrajo Fiqurajo
Also, Check-Out: Witch Coven Names
Female Lalafell Names
These are some best names for female lalafell.
Asojo Bosojo
Yusoso Yuso
Sisiqe Siqe
Bibimachi Kekemachi
Mudada Muda
Lulukeqi Fufukeqi
Cacajeha Gagajeha
Awoye Miyiwoye
Memejosi Cecejosi
Alseqo Gutoseqo
Shishimofi Bebemofi
Jojoko Joko
Eyuyu Eyu
Dochacha Docha
Ace Guce
Cecena Cena
Fuyiyi Fuyi
Afro Koshufo
Shonono Shono
Wiwitogo Reretogo
Mujaja Muja
Pututu Putu
Babanena Fafanena
Jasme Qejame
Kaqa Yuqa
Raratare Chechetare
Rerepuhe Chechepuhe
Ogege Oge
Sesere Sere
Qasoso Qaso
Fafako Fako
Aku Guku
Cocomu Comu
Jolico Jelico
Sisiyome Hohoyome
Dihes Teyahes
Niniselu Gigiselu
Also, Check-Out: Mudwing Names
Male Lalafell Names
Here are some best names for male lalafell.
Leleta Leta
Tatachu Tachu
Hehesa Hesa
Chorere Chore
Nanacale Jajacale
Fafawo Fawo
Cacamucu Raramucu
Onunu Onu
Rerese Rese
Rarabohi Shishibohi
Hahasa Hasa
Eba Chaba
Kukurecu Shasharecu
Yoyopo Yopo
Onpa Dopa
Cuculi Culi
Tocano Punecano
Tutumo Tumo
Also, Check-Out: 
How To Name Your Lalafell Character
Follow The Rhythm For Your Names
Lalafells have a very specific rhythm in their names where the names rhyme to each other and sound like alliteration to those hearing them. Therefore make sure that you create a return with the name that you choose, and for that, you can try coming up with rhyming words that might seem cute, funny, or distinct to you and try to Allah delete them. If you do not know what alliteration means, it refers to the procedure of using two names or words starting with the same alphabet.
Name Them According To The Naming Process Specially Devised By The Lalafells
These elf like folk have specifically devised a pattern to name themselves based on their gender and clan and have also created an alphabetical structure according to which they are named. In the Plainsfolk clan,lalafell have structured their pattern by including phoneme of AB-CB in respect to males, wherein each phoneme is generally concluded in one or two syllables while for the females it follows the pattern of ABB-AB in addition of one syllable.
In the Dunesfolk clan, the pattern of AAB-CCB is structured for males with three syllables, while the pattern of AAB-AB is followed for females in addition to one syllable.
Name Them Recording To The Clans
As mentioned earlier, these elf-like creatures have been separated into two different clans who can be distinguished by the distinct features they carry with themselves. Since they belong to different plans and different habitats, it is quite natural that the formation of the names will also be different, and it is different. Make sure you go through the kinds of habitats they live in and the environment to choose the name successfully.
It would help if you remembered that a lalafells clan and gender are recognized simply by the title. Therefore it is necessary for them to have a name that distinguishes not only their gender but also their clan very distinctly so that they do not get mixed up by people.
Do Not Cross The Syllable Limit For Your Name
As you maintain and do not forget the pattern mentioned for naming the fork, remember that you must not cross the syllable limit that has also been specifically mentioned in the naming process. The names of these folks hold a very prioritized element in their lives because, just like us, the name represents their identity and their clan and gender with their name. Therefore do not mix up or confuse the number of syllables mentioned in the naming process and be extremely careful not to mess up anything.
They Can Sound Funny
Keeping all of this in mind, try to make the name as funny as sweet as you can for these people because their appearance is charming and sweet full stop with the help of rhyming words and alliteration, you will find it easy to make names that represent the personality and sound funny at the same time full stop since these creatures are known for their excellence in intellect you must make sure that you come up with the name that sounds extreme intellectual as well so that it matches their personality and characteristics.
Conclusion
If this article has been able to clear your confusion and give you a brief insight into how you can try to name your lalafell folk, do not forget to share this and spread the word about it among those you know. We would really appreciate the help that you will be doing by sharing our article just like we help you with the names. Thank you for spending your time and consideration on our article and we hope that you find the perfect name for your lalafell.
Also, Check-Out: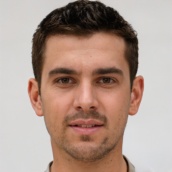 Greetings, I'm Alex – an expert in the art of naming teams, groups or brands, and businesses. With years of experience as a consultant for some of the most recognized companies out there, I want to pass on my knowledge and share tips that will help you craft an unforgettable name for your project through TeamGroupNames.Com!