Are you looking for unique and catchy magic team names for your magical group? Look no further! In this article, we will discuss the concept of magic team names and provide you with some inspiration to come up with your own magical team name.
Magic team names are creative and fun options for sports teams, social groups, or any other type of team. As the name suggests, these names have a magical theme that adds an element of mystery and enchantment to your team's identity. They can be used for any type of team, including Harry Potter-themed teams, fantasy sports teams, video game clans, or even corporate teams.
Apart from being unique and attention-grabbing, magic team names have several other benefits. They can help create a strong team bond, boost team spirit and motivation, and make your team stand out from the rest.
So here are some magic team names and magical group names to get your creative juices flowing:
Magic Team Names
Mystic Marvels
Spellbinders United
The Enchanters
Sorcery Squad
Alchemy Allies
The Bewitching Bunch
Charm Casters
The Illusionists
Wizard Warriors
Hexa Heroes
Potion Masters
Magic Makers
The Conjuring Crew
The Divination Dynasty
Enigma Enchanters
Rune Rockers
Arcane Avengers
Spectral Scribes
Eldritch Entourage
Incantation Innovators
Spellweaver Syndicate
The Pentaclique
Crystal Ballers
Wicca Winners
Phantom Force
The Oracle Order
Elixir Enthusiasts
The Jinx Jesters
The Seer Squad
Prismatic Protectors
Enchanted Ones
Mystic Mavericks
Sorcerers' Squad
Bewitched Brigade
Fantastical Force
Supernatural Strikers
Charmed Champions
Magical Misfits
Magical Group Names
Choosing a magical group name can be a fun and creative endeavor. Whether it's for your fantasy football team, a role-playing game, or merely a group of friends, a magical name can infuse a sense of mystery, charm, and whimsy. Here are magical group names that might ignite your imagination:
The Mystic Marauders
Arcane Artisans
Whimsical Warlocks
Enchanted Entities
The Sorcery Syndicate
Celestial Conjurers
The Elixir Enthusiasts
Gnomish Guild
The Wondrous Wands
Elemental Enchanters
Fairy Fleet
The Dream Druids
The Pegasus Party
Mercurial Magicians
The Rune Raiders
Spellbound Squad
The Oracle Order
Wraith Rangers
The Phantom Phalanx
Griffin Guardians
Charmed Chimeras
Mystical Maestros
The Pixie Pack
Thaumaturgy Throng
Dazzling Djinn
The Cryptic Coven
Poltergeist Patrol
The Enigma Elves
Cosmic Conjurers
Seraphic Sages
Magic Group Names
When it comes to giving your magic team a name, creativity and uniqueness are key. Your team name should be a reflection of the magic you bring to the table, be it in a game, a competition, or a show. So here are some magic group names:
Eldritch Enigmas
Rune Rangers
Talisman Titans
Phantom Phalanx
Charm Chasers
Crystal Catalysts
Occult Oracles
Bewitched Brigade
Altered Acolytes
Voodoo Vanguard
Luminous Lorekeepers
Sigil Seekers
Arcanum Avengers
Mysterious Magicians
Scepter Sentinels
Mystic Moonwalkers
Mystic Marauders
Arcane Alchemists
Spellbind Sages
Witches' Whirlwind
Elixir Enchanters
Celestial Conjurers
Magi Mavericks
Potion Pioneers
Elemental Elders
Ethereal Entities
Wizard's Wonders
Hexing Highlanders
Enchanted Evokers
Sorcery Squad
Magical Team Names
Magical team names can add a dash of enchantment and camaraderie to any group endeavor. Whether it's for a trivia night, a gaming clan, a sports team, or a project at work, a magical team name can imbue your group with a sense of wonder, creativity, and unity. So here are some magical team names:
Enchanted Elves
Mystic Merlins
Sorcery Squad
Pegasus Patrol
Wizardry Warriors
Alchemy Allies
Bewitching Bunch
Charmed Champions
Fantasy Force
Fairy Tale Fighters
Grimoire Guardians
Potion Pioneers
Quill Questers
Rune Raiders
Spellbound Seekers
Talisman Titans
Veil Voyagers
Whimsical Witches
Arcane Avengers
Celestial Chargers
Dreamweaver Defenders
Ethereal Eagles
Fable Friends
Glamour Guild
Illusionary Invincibles
Jinx Jugglers
Luminous Lynxes
Magic Marauders
Nether Navigators
Oracle Operatives
Wizard Group Names
Wizard group names often incorporate elements from magical and mystical realms, offering a unique way to express creativity and camaraderie within the team. These names can convey power, wisdom, and mystique, embodying the spirit of teamwork with a sprinkle of magic.
Mystical Mages
Wizards Supreme
Elemental Enchanters
Arcane Avengers
Sorcerer Squad
Celestial Conjurers
Magic Marauders
Enigma Enchanters
Pinnacle Pyromancers
Nebula Necromancers
Mystic Mirage
Illuminati Illusionists
Ethereal Evokers
Astral Archmages
Eldritch Empyreans
Divine Diviners
Galaxy Geomancers
Twilight Thaumaturges
Radiant Runemasters
Quantum Quizzers
Havoc Hypnotists
Vortex Visionaries
Supernova Seers
Cosmic Conjurors
Elixir Experts
Phantom Philosophers
Oracle Outlaws
Pegasus Protectors
Celestial Charmers
Lunar Legends
Mystical Group Names
Mystical Group Names often imbue teams with a sense of enchantment and allure. They wield a unique power to create intrigue, spark curiosity, and differentiate your crew from the rest. From magical beings to arcane spells, the possibilities are endless when it comes to creating a magical team name that resonates with your group's distinct character. Here are Mystical Group Names for your consideration:
Celestial Sorcerers
Enchanted Oracles
Mystic Marauders
Arcane Avengers
Crystal Conjurers
Twilight Titans
Lunar Luminaries
Phoenix Phantoms
Magic Mercenaries
Spellbound Sentinels
Ethereal Enchanters
Dreamweaver Dragoons
Starlight Sages
Mystic Medusas
Supernatural Spartans
Cosmic Crusaders
Mystic Mirage
Serpentine Sorcerers
Enigma Entities
Spirit Specters
Vortex Valkyries
Infinity Invokers
Elemental Enigma
Phantom Pharaohs
Astral Artisans
Pegasus Protectors
Mystic Maelstrom
Celestial Cyclones
Timeless Titans
Quantum Quizzers
Also, Check Out: Harry Potter Team Names
Cool Magic Team Names
Choosing the perfect name for your magic team is an enjoyable and creative process. These names reflect the mystery and enchantment of magic, fostering team camaraderie and excitement for upcoming shows or competitions. So here are some cool magical team names:
Trickster Titans
Elixir Elites
Conjuring Comrades
Paradox Puzzlers
Divination Dynamos
Veil Ventriloquists
Reality Reapers
Eldritch Eagles
Spellcaster Sovereigns
Mystic Mirage Masters
Ethereal Entertainers
Wizardry Wonders
Aether Avengers
Abra-Kadabra All-Stars
Spellbinding Sorcerers
Illusive Invokers
Charmed Challengers
Puzzling Prestidigitators
Arcane Artisans
Mystical Maestros
Enigma Experts
Wandering Warlocks
Talisman Titans
Hypnotic Handlers
Elemental Enigmas
Phantom Phantasmagorists
Miracle Mages
Sleight of Hand Superstars
Quantum Quizzers
Reality Rippers
Also, Check Out: Space-Themed Team Names
Catchy Magic Group Names
Choosing a catchy magic group name can bring camaraderie and flair to your ensemble. Whether you're professional magicians or friends with a shared interest in the mystical arts, a captivating name can make your team stand out. It not only identifies you but also reflects the enchanting quality of your performances, ensuring lasting memories for your audience. Here are some exciting and catchy Magic Group Names for your team:
Alchemy Artists
Charmed Circle
Paranormal Performers
The Spectral Squad
Mesmerizing Mystics
Illusionary Innovators
The Magic Maestros
Enigma Entertainers
The Trickster Tribe
Arcane Avengers
Fantastical Force
Sleight of Hand Stars
Eldritch Enthusiasts
Supernatural Spectacles
Wonders of Wizardry
The Paranormal Pack
The Enigma Ensemble
Miracles and Mysteries Crew
Enchanting Illusionists
Spellbound Spectacles
Mystic Marvels
Sorcery Squad
The Abracadabra Alliance
Wizards of Wonder
Prestige Performers
Hocus Pocus Heroes
Incantation Innovators
Conjuring Connoisseurs
Prestidigitation Pioneers
Thaumaturgy Troop
Also, Check Out: Superhero Team Names
Magician Team Names
When it comes to creating a captivating presence in the world of magic, a unique and intriguing team name can make all the difference. Whether you're a group of professional magicians or simply a club of magic enthusiasts, your team name should reflect your passion for the mystical and magical, effectively capturing the essence of your enchanting craft. Here are magical team names to inspire you:
Enchanted Enigmas
Charm Casters
The Hocus Pocus Heroes
Gnosis Guild
Arcane Artisans
Wand Waves
The Magic Makers
Sorcerer's Apprentices
The Alakazam Alliance
Conjuring Comrades
The Wizarding Wonders
Trickster Tribe
The Mirage Makers
Enchanting Entities
Prowess of Prestidigitation
Occult Operators
Thaumaturgy Tribe
The Mesmerizers
The Bewitching Bunch
Marvelous Metamorphs
The Spellbinders
Mystical Marvels
The Illusionists
Enigma Keepers
Wonders of Wizardry
The Abra-Cadabras
Mystic Masters
Sorcery Squad
Magic Maestros
The Prestige Partners
Also, Check Out: VIP Group Names
Magic Show Names
Choosing a captivating name for your magic show is the first enchanting trick you perform for your audience. It sets the stage for the mystery and excitement that follows. Your magic show's name, ideally, should hint at the wonders to come, stir curiosity, and create an irresistible allure for your spellbinding spectacle. Here are magic show names to inspire you:
Mystical Wonders
The Enchanting Illusions
Magical Whirl
The Sorcerer's Secrets
Veil of Vanishing
Cloak of Conjuration
The Elixir Extravaganza
Wizard's Wonders
The Mystifying Mirage
Arcane Awakening
The Prestige Performance
The Spellbinding Spectacle
Dazzling Delusions
Illusionist's Incantation
Marvelous Mirages
Conjurer's Carnival
Shimmering Shadows
Illusive Imaginarium
Enigma Encounter
The Charm Casket
The Gossamer Gala
Bewitching Bonanza
The Mystic Muse
Wondrous Wraith
Glamorous Grimoire
Sublime Sorcery
Dazzling Divination
Opulent Oracles
Enchanted Emporium
Phantom Phantasmagoria
Also, Check Out:
Tips to Choose the Perfect Magic Team Name
Magic, as an art form, has been around for centuries and continues to amaze and captivate people of all ages. The world of magic is filled with mystery, wonder, and endless possibilities. It's no surprise that many teams have been formed to showcase this incredible craft.
If you're part of a magic team or thinking of starting one, choosing the right name is crucial. A great magic team name not only represents your group but also captures the essence and spirit of your performances. Here are some tips to help you choose the perfect magic team name.
Reflect Your Identity
Your magic team name should reflect your identity as a group and what sets you apart from others. Think about the type of magic you specialize in, your unique style, and what makes you stand out. Are you a comedic troupe or a master of illusions? Incorporate these elements into your team name to create a lasting impression.
Be Creative
Magic is all about creativity and imagination. Your team name should be no different! Brainstorm with your team members and come up with clever, catchy, and memorable names. Avoid using generic or overused words such as "magic" or "illusion," and instead think outside the box. A creative name will also make you stand out in a sea of other magic teams.
Keep it Short and Simple
A long or complicated team name can be a mouthful for your audience to remember. Keep your team name short and simple to make it easier for people to remember and pronounce. It should also be easy to spell, making it more searchable on social media or other platforms.
Consider Your Target Audience
Who do you primarily perform for? Is it a family-friendly audience or mostly adults? Consider your target audience when choosing a team name. You want it to appeal to your target demographic and reflect the type of performances you offer.
Use Play on Words
Incorporating puns or play-on-words in your team name can make it more fun and memorable. It's a great way to showcase your wit and creativity while also making people smile. Just make sure the wordplay is relevant to magic and not forced.
Be Memorable
Your team name should be easy to remember but also leave a lasting impression. It should be something that people will associate with your team and performance. Avoid using generic or forgettable names, and instead strive for uniqueness and impact.
Test it Out
Before finalizing your team name, test it out with a small group of people. Get their honest feedback and see how they respond to the name. If it's met with enthusiasm, then you know you've chosen a winner.
Conclusion
Whether you're a group of magicians or simply magic enthusiasts, choosing the right team name is crucial. It should reflect your identity as a group, be memorable and creative, and appeal to your target audience. Use these tips and ideas to help you find the perfect magic team name that will have everyone spellbound. So get ready to mesmerize and enchant with your new magical team name!
So go forth and amaze with your magical team name, spreading wonder and enchantment wherever you go. The possibilities are endless when you have a captivating and fitting team name to represent your love for magic. Now go out there and create some truly amazing performances that will leave your audience in awe. Let the magic begin!
Also, Check Out: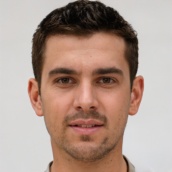 Greetings, I'm Alex – an expert in the art of naming teams, groups or brands, and businesses. With years of experience as a consultant for some of the most recognized companies out there, I want to pass on my knowledge and share tips that will help you craft an unforgettable name for your project through TeamGroupNames.Com!