Scavenger Hunt Team Names‍: Once you've settled on an excellent team name for your scavenger hunt, it's time to let your creativity flow and develop some fantastic ideas and strategies. Here are a few tips to help you make sure your scavenger hunt is a total success:
Let's start by listing locations or "stops" where the hunt will occur.

Make sure every clue is super exciting and engaging, and it should lead your excellent team to the next stop!

Make sure to include clues in each location so teams can easily find their way around.

Make sure to time your scavenger hunt right – you want to give teams enough time to complete all the tasks without feeling rushed or frustrated.

Ensure many prizes are up for grabs for teams who complete the hunt.

Ensure you have a team leader to guide you during the scavenger hunt!

Let's brainstorm awesome ideas for team challenges or tasks that are super fun and interactive! How about taking photos at each stop or throwing in some riddles along the way? Let's make it a memorable experience!

Finally, make sure to go over your plan before starting the hunt. Double-check that you have everything you need and that all tasks are well-organized.
An awesome scavenger hunt team name can amp up the excitement and camaraderie among all participants! So, don't be afraid to let your imagination run wild and think outside the box. There are tons of fun and creative ways to come up with names that show off your team's unique personality and bring a smile to everyone's face. 
From clever puns and witty jokes to clever wordplay, exploring your creative side will make your team stand out and make the scavenger hunt experience even more unforgettable. So, let your creativity flow and unleash the power of a fantastic team name!
Alright, check out these awesome name ideas that you can use to make sure your scavenger hunt team is the absolute best!
Scavenger Hunt Team Names‍
The Magnificent Seven 

The Hunters & Gathers 

Wild Goose Chasers 

The Treasure Trotters 

Sleuths On A Mission 

Scavengers Anonymous 

Questmasters Unleashed 

The Mystery Solvers 

The Riddle Seekers 

High Flyers Club 

Go Getters Inc. 

Top Team Investigators 

The Quest Finders 

Clue Chasers Unlimited 

Seek & Find Squad
Clue Chasers
The Puzzle Patrol
Treasure Trackers
Riddle Masters
Cunning Detectives
Enigma Explorers
Code Crackers
Conundrum Crew
The Trail Blazers
Scavenger Savants
Mystery Seekers
Creative Scavenger Hunt Team Names‍
Finding the perfect name for your scavenger hunt team can be a challenge, you know? You want something unique that reflects your team's personality. But at the same time, you don't want anything that will embarrass anyone or take away from the whole point of the game. So, here are some cool creative ideas to help get you started: 
The Roadrunners 

The Hunters 

The Retrievers 

The Seekers 

The Treasure Trove 

Golden Eagles 

Neverending Search Party 

Scavenge This! 

Hunt and Gather 

Masterminds of the Hunt 

Strike Team Alpha 

Countdown to Success 

Seek & Destroy 

The Hidden Gems 

Objects of Desire 

Around the World in 80 Clues 

Whistle While You Work 

A Wily Bunch 

Swift and Silent Hunters 

Listmakers and Lovers of Loot 

Team Lucky Duckies

Brainteaser Band

The Da Vinci Decoders

The Puzzle Pursuit Posse

The Wise Wanderers


Searchlight Squad 
Picking a team name can be a blast, but consider the vibe and ambiance you want to set for your scavenger hunt. Keep it chill and upbeat while still letting your creativity shine!
Funny Scavenger Hunt Team Names‍
If you're on a scavenger hunt team and looking for a cool name to match your team's spirit, I've got you covered! Check out these funny and creative options that are sure to inspire you!
The Finders Keepers 

Hunt or Be Hunted 

The ScavengeBots 

All the Right Moves 

Seek & Destroy 

Foragers United 

Scavenger Seekers 

The Big Finds 

Whose Stuff Is It Anyway? 

Artifact Hunters 

Treasure Trackers 

The Lost & Found Gang 

Search and Recoveries 

It's a Scavenge Hunt! 

The Safari Squad 

Mission: Find It 

Scavenge For Glory 

The Treasure Troopers 

Quest for Rewards 

Scavengers of the Lost Artifacts 

Search & Seekers 

The Found N' Seekers 

Finders Keep on Looking 

Runnin' Around Lookin' for Stuff 

The Master Seekers 

Finding Frenzy 

Scavenging Success 

Find It & Win It! 

The Scavenger Heroes 

Hunt & Gather Gang 

Search Party Time! 

On a Mission to Find It All! 
Also, Check-Out: Trivia Team Names
Scavenger Hunt Names‍
Having creative and fun team names can take your game to the next level regarding scavenger hunts. A great name sets the mood for your group and helps you stand out from the other teams. Whether you're organizing a corporate event or having fun with friends, we've covered you with a list of suggested team names for your scavenger hunt.
Creative Scavenger Hunt Names 
Lost and Foundlanders 

Mission Improbable 

Indiana Bones and the Raiders of the Lost Loot 

The Ambling Albatrosses 

Sly Foxes on the Run 

The Detectives Club 

Secret Seekers Incorporated 

The Wily Wolves 

Raiders of the Lost Ark 

The Amazing Scavengers 
Funny Scavenger Hunt Names 
Aisle Be There in a Jiffy 

Where's Waldo? and his Wanderers 

It's All Fun and Games Until We Run Out of Clues 

Clue Me In 

The Scavenger Bunch 

Go Getters Gonna Get 'Em! 

Wanna Play Hide and Seek? We're Always It! 

Wooly Mammoths on the Move 

The Raiders of the Lost Aisles 

Finders Keepers, Losers Weepers 
Whether you choose a creative or funny name, your scavenger hunt team will be sure to stand out. Get ready to have some fun and hunt down those clues.
Also, Check-Out: Alice in Wonderland Team Names
Team Names‍ For Scavenger Hunt
Hey, are you on the hunt for some cool and creative team names for an upcoming scavenger hunt? We've got you covered! We've compiled a list of excellent ideas that will make everyone smile. Whether you're playing with your family, friends, or co-workers, these team names will create a sense of camaraderie and get everyone in the spirit!
The Hunt Begins! 
The Loco Scavengers 

The Seekers of Treasures 

Treasure Raiders 

The Finders Keepers 

Scavenders of Fun Times 

Gold Diggers 

The Search Party 

Adventure Hunters 

Clue Masters 

The Amazing Race Team 

Scavenge and Conquer 

Hunt or Be Hunted 

Route 66 Scavengers 

Clue Busters 

Detectives of the Unknown 

Hidden Treasure Hunters 

Goonies Never Say Die!

The Enigma Entity

Riddle Raiders

The Cryptic Knights

The Puzzle Pack

The Golden Goose Chasers

Trailblazing Tacticians


The Code Crackers 
Also, Check-Out: Diary Name Ideas
Cute Scavenger Hunt Team Names‍
Looking for the perfect name for your scavenger hunt team? It can make a difference in how others see your group. You want to stand out and be memorable! So, to help you out, here are some cute name examples that you could use:
The Foxy Finders

Searching Squad

Magnificent Trackers

Adventurous Seekers

Nosy Navigators 

Clever Cluesters

Deductive Dream Team

The Puzzle Piecers 

Treasure Trotters 

Scavenging Sniffers

The Marvelous Map Masters
Clever Clue Crew
Dashing Detectives
The Seeker Squadron
Conundrum Crushers
Unraveling Unicorns
Brainstorming Buccaneers
The Puzzling Prophets
Quiz Questors
Riddle Resolvers
Mighty Map Marvels
Treasure Trove Titans
The Clue Crew
Brainteaser Bandits
Best Scavenger Hunt Team Names‍
Brainy Hunters
Adventure Alchemists
The Quest Quartet
Enigmatic Escapade
The Sleuth Seekers
Mindful Mariners
The Puzzle Pirates
The Riddle Rovers
Scouring Squad
Detective Dynamos
The Clue Crusaders
Cipher Sleuths
Brain Teaser Brigade
The Conundrum Collective
Questing Quartet
Brainstorming Bandits
The Treasure Troupe
The Enigma Ensemble
Curious Crusaders
Puzzle Pursuit Posse
The Tricky Trackers
The Cipher Sisters
The Mind Maze Masters
The Riddle Rangers
Also, Check-Out: Party Names
Scavenger Hunt Team Name Generator
Cunning Conundrum Crew
Brain Busters
Treasure Titans
Puzzle Patrol
Clue Cadets
Enigmatic Explorers
Sleuth Squad
Puzzle Pirates
Riddle Rovers
Brainiac Bunch
Conundrum Crew
Mystery Masters
Puzzled Pioneers
Brain Brigade
Huntin' Hustlers
Clue Chasers
The Mighty Morphing Puzzle Solvers
Treasure Trackers
Mystery Magnets
Cryptic Crusaders
Secret Sleuths
The Scavenger Scholars
Riddle Rangers
Prowling Panthers
Eagle Eye Explorers
Brainy Buccaneers
Puzzling Predators
Enigma Eagles
Quest Questers
Clue Conquerors
The Trivia Titans
Wandering Whizkids
Treasure Titans
Enigma Engineers
Treasure Hunt Team Names
Suppose you're hosting a treasure hunt and looking for creative team names; read on. We've compiled a list of great ideas to inspire your group. 
The Booty Hunters

 – For the group that loves scavenging for hidden gems! 

Jolly Roger Raiders

 – Perfect for groups with pirate themes. 

The Adventurers – A classic and timeless team name.
Scavenger Vengence – For the group that takes treasure hunts seriously! 
The Archaeologists – For those who want to dig deep into history. 
Lost & Found Seekers – Ideal for groups searching for lost items. 
Golden Retrievers – A fun name for the group that loves discovering hidden treasures. 
The Hunters – For the team on the hunt for a good time! 
The Explorers – For those who enjoy finding their way. 
Scavenger Nation – Perfect for groups who work together to find their prize. 
Finders Keepers – Let everyone know who's taking home the grand prize. 
The Seekers – A classic name for any treasure-hunting adventure. 
Treasure Troopers – For groups ready to take on any challenge! 
Golden Goonies – Ideal for a band of misfit treasure seekers. 
Also, Check-Out: Camping Group Names
Team Names for Treasure Hunt
Creating a creative and unique team name can be the difference between winning or losing in your next scavenger hunt game. Here are some suggestions to help get you started:
The Scavengers 

Wild Goats 

Finder Keepers 

Treasure Hunters 

Eye Spy Adventures 

The Lost Boys & Girls 

The Go Getters 

Seek and Finders 

Lost and Foundators 

Hunt Masters 

The Search Party 

Treasure Seakers 

Quest For Glory 
If you are looking for a more humorous team name, try one of these:
Adventure Squad Goals 

The Geocachers 

Lost and Confused 

Indiana Bones and the Raiders of the Lost Ark

Key Masters 

Pieces of 8 

The Masterminds 

Finders Keepers, Losers Weepers 

Gold Diggers 

Hat Thieves & Peg Leg Pirates. 
Treasure Hunt Names
Once you've organized a thrilling and exciting scavenger hunt, the next step is to unleash your creativity and develop a clever and catchy team name! Having a unique team name adds an extra element of fun and camaraderie to the adventure. 
Here are some fantastic ideas to ignite your imagination and get those creative juices flowing, ensuring an unforgettable experience for all participants. So, gather your teammates and let the brainstorming begin!
The Scavengers

The Adventurers 

Hunt For Gold 

Seekers of the Lost Treasure 

The Codename Crusaders 

Clues and Clues 

The Lost Keys 

Seekers of the Unknown 

Mystery Hunters 

Treasure Troopers 

High Speed Seekers 

The Big Diggers 

The Sleuths 

Hunt or Be Hunted! 

The Roaming Riddlers
The Curious Cartographers
Clue Catching Chameleons
The Seeker Squad
Also, Check-Out: Summer Camp Names
Treasure Hunt Event Names
Once you've assembled your enthusiastic and adventurous treasure hunt team, it's time to unleash your creativity and brainstorm the perfect name! 
Whether you're organizing a thrilling treasure hunt for a birthday celebration, a memorable corporate event, or simply a fun-filled adventure among friends, selecting a unique and exciting name will infuse your gathering with extra excitement. 
Here, we've compiled a list of creative and inspiring ideas to help ignite your imagination and get your treasure hunt off to an unforgettable start!
The Treasure Hunters 

The Search is On! 

Quest Seekers 

Scavenging Squad 

Digging Deep for Treasure 

Mission Masters 

Adventurers Anonymous 

Hunting with a Vengeance 

Raiding Raiders of the Lost Ark 

Quests and Conquests 

Let's Find the Hidden Gold 

Go Getters 

Lost and Found Seekers 

The Item Retrievers 

Treasure Trove Finders 

Hunt for the Win! 
Names For Treasure Hunter
The Treasure Seekers
X Marks the Spot
The Adventurous Looters
Gold Quest Guild
Enigma Explorers
Bounty Hunters' Bonanza
Sapphire Scavengers
Relic Raiders
Secrets Unearthed
The Fortune Finders
Gemstone Guardians
Quest for Riches
Lost Treasures Tribe
Ancient Artefact Adventures
The Map Masters
Pirate's Trove Trackers
The Treasure Troop
Expedition Xplorers
Bounty of Legends
Jewels & Gems Journeyers
Also, Check-Out:
Tips For Choosing The Perfect Scavenger Hunt Team Name
When selecting a team name for your exciting scavenger hunt adventure, the possibilities seem limitless. With vast options available, settling on the perfect name that encapsulates your team's spirit can be challenging. 
However, fear not, as I am here to provide you with some insightful tips and guidance to assist you in making this decision. By considering these suggestions, you will be well-equipped to choose a team name that is not only memorable but also reflects the enthusiasm and camaraderie of your group. 
So, let's dive into creative brainstorming and find the best name to set your team apart and make your scavenger hunt experience even more extraordinary! 
Think about the kind of scavenger hunt you're organizing. A funny name could be great for a party game, while a more severe title might be better suited for an outdoor adventure.

Consider folks who'll be joining your scavenger hunt. What team name would they dig? 

Let's brainstorm ideas and then have everyone vote on their favorite one. It's always an excellent way to come up with something everyone can agree on.

Keep it short and simple! Extended team names can be hard to remember, so go for something memorable and catchy. 

Don't be afraid to get creative! Let your imagination run wild and create something unique that stands out.
In the end, after careful consideration and collaboration, the most important thing is to select a team name that not only brings joy to everyone but also fills them with a sense of pride. 
It should resonate with the team's spirit, values, and aspirations. Once you have discovered that perfect Scavenger Hunt Team Name encapsulating your team's essence, it's time to embark on this exciting adventure and create unforgettable memories together. 
Get ready to explore, solve clues, and have incredible fun as you navigate the thrilling challenges that await you. Let the hunt begin!
Conclusion
Creating a creative and catchy name for your scavenger hunt team is a great way to add some fun and excitement to the event and sets the tone for a thrilling treasure-hunting adventure that everyone will remember for years to come! 
Imagine the thrill of embarking on a quest with your fellow teammates, armed with cleverly designed clues and a burning desire to uncover hidden treasures. As you navigate through the twists and turns of the hunt, the anticipation builds, and the adrenaline rushes through your veins. 
The sense of camaraderie and shared adventure creates bonds that will last a lifetime. So, get ready to embark on this epic journey armed with your clever team name and a determination to conquer every challenge that comes your way. 
Good luck on your quest, and may your treasure-hunting endeavors be filled with joy, laughter, and unforgettable memories! Happy hunting! 
Also, Check-Out: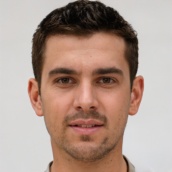 Greetings, I'm Alex – an expert in the art of naming teams, groups or brands, and businesses. With years of experience as a consultant for some of the most recognized companies out there, I want to pass on my knowledge and share tips that will help you craft an unforgettable name for your project through TeamGroupNames.Com!