Are you looking for catchy and unique social club names? Look no further! In this article, you will find everything you need to know about choosing the perfect name for your social club.
Social clubs have been around for centuries, and they continue to thrive in today's society. They provide a space for individuals with similar interests to come together, form friendships, and engage in activities that they enjoy. A social club's name plays a crucial role in attracting new members and creating a sense of belonging among existing members.
Therefore, it is essential to choose a name that not only reflects the club's purpose but also stands out from the rest. Here are some social club name ideas to help you get started:
Social Club Names
Melting Mingle
Friendly Foray
United Minds
The Social Circle
Harmony Hub
Cheerful Chums
The Gathering Spot
Social Soiree
Communal Corner
Cultural Collective
Fusion Friends
Bonding Bench
The Vibing Venue
The Unity Union
Synergy Society
Cohesion Club
Dynamic Dwellers
Community Clan
Affinity Association
The Alliance Alley
Society of Synchronicity
Network Niche
Chummy Chamber
Inclusion Inn
The Connect Club
Amity Association
Sunshine Society
The Rapport Resort
Social Sparks
Harmony Haven
The Unity Utopia
Common Connect
Fellowship Forum
Buddy Bureau
Junction Junta
Joyful Jamboree
The Linkage Lounge
Kinship Kiosk
Comrades Club
Solidarity Spot
The Accord Arena
Friendship Fort
Camaraderie Club
Affiliation Arena
Congeniality Club
Fraternity Forum
Revelation Resort
Symbiosis Society
Assembly Avenue
The Harmony Hall
Cool Social Club Names
Choosing a cool social club name is vital in drawing in potential members and establishing a unique identity. Your club's name sets the tone, gives a glimpse of your club's vibe, and hooks like-minded individuals. Here are cool social club name ideas for your inspiration:
The Social Elites
Urban Trendsetters
Global Connect
Tranquil Tribe
The Enlightened Era
Vibrant Vagabonds
Leisure Legends
Visionary Vibes
Stellar Society
The Glee Guild
Harmony Huddle
Magnetic Mesh
Nexus Nomads
The Motley Crew
Diverse Dynamos
Elite Entourage
Thrive Tribe
Unity Universe
Genial Gathering
Fascinating Fellowship
Lively League
Life's Lyricists
The Cosy Clan
Prismatic Pack
The Novel Niche
Radiant Revellers
The Quirky Quorum
Serene Squad
The Harmony Hive
The Kismet Club
Joy Junction
Bliss Brigade
The Zen Zone
Mutual Mingle
Gritty Gaggle
The Gala Gang
Graceful Gathering
Social Spectrum
The Vital Vortex
Common Connect
Friendly Flock
Cheerful Cluster
Serendipity Society
The Happy Horde
Soulful Synergy
Euphoria Ensemble
Jovial Junction
Eclectic Ensemble
Boisterous Bunch
Luminous League
Good Names For a Social Club
Finding the perfect name for a social club can be quite a challenge. It should be catchy, memorable, and truly represent the purpose and members of the club. A great club name should be distinctive, imaginative, and pique the interest of potential members. Let's explore some fantastic name ideas for your social club.
Social Butterflies
Sunset Striders
Club Harmony
Chatterbox Circle
Leisure Legends
Weekend Wanderers
The Night Owls
Culture Club
Adventure Addicts
The Savvy Squad
Breaktime Bandits
The Joyful Jokers
Mingle Masters
Amity Association
Fun Federation
The Unity Union
Serenity Society
Radiant Revelers
Party Pioneers
Happy Hangout
Fellowship Friends
The Glee Guild
Vibrant Vibers
The Thrive Tribe
Bliss Bunch
Frolic Forum
Elation Ensemble
Jovial Junction
Merriment Members
Pleasure Posse
Cheerful Clan
The Gala Gang
Festivity Folks
Delight Delegation
Whimsy Workshop
Gaiety Group
The Cordial Crew
Sprightly Society
Jolly Junction
Genial Gathering
Convivial Club
Pleasant Pack
Amicable Assembly
Gleeful Group
Jubilant Junction
Friendly Forum
Carefree Collective
Comradery Club
Lively League
Cheerful Company
Cool Club Names
Selecting an appealing club name can be an enjoyable and imaginative process. The name of your club serves as its identity, allowing others to recognize and recall it easily. When contemplating a name, take into account the essence of your club, its objectives, and the interests of its members. A captivating name should be distinctive, memorable, and reflective of your club's spirit. Now, let's explore some intriguing ideas for club names:
The Trendsetters
Quantum Quirk
Weekend Warriors
Creative Collective
Brainy Bunch
Dream Builders
The Innovators
Wonder Workers
Elite Minds
The Pioneers
Fun Fusion
Inspiration Inc.
The Power Posse
Daring Dynamos
The Vanguard
Social Gladiators
Vibrant Visionaries
The Trailblazers
The Mavericks
Dynamic Divas
The Gallant Guild
The Revolution
The Catalysts
Harmony Hub
Exuberant Ensemble
Gleaming Galaxies
The Challengers
Vision Victors
The Utopians
Zenith Zealots
The Ringleaders
The Architects
The Eclipsers
The Enthused
The Optimists
Radiant Rascals
Club Conquistadors
The Zeppelins
The Champions
The Unstoppables
The Titans
The Audacious
The Spartans
The Empyreans
The Eccentrics
The Knights
The Conquerors
The Phoenix
The Gladiators
The Illuminators
Social Committee Name Ideas
Selecting a name for your social committee can feel like a daunting task, but it doesn't have to be. The right name can reflect the spirit of camaraderie, communal bonding, and shared interests that underpin the group's ethos. Here are creative ideas for your social committee name:
Circle of Friends
Unity Crew
Bonding Buddies
Fun Forum
Comrades Club
Harmony Hub
Society of Spirits
Jubilant Junction
Communal Connect
Neighborly Nook
Peppy Posse
Social Sphere
Friendship Fraternity
Gathering Gurus
Social Savvy
Camaraderie Collective
Joy Junction
Unity Union
Bond Brigade
Harmony Huddle
Chummy Chaps
Society Squad
Harmony Hive
Congenial Cluster
Amiable Assembly
Cohesion Crew
Social Synergy
Solidarity Squad
Amity Association
Kinship Krew
Social Sages
Concord Company
Gracious Groupies
Affable Affinity
Friendly Federation
Cordial Cohort
Sociable Surfers
Alliance Avenue
Cordial Commune
Peaceful Pack
Social Siblings
Solidarity Society
Familiar Fellowship
Genial Guild
Propitious Posse
Collegial Circle
Social Soldiers
Beneficial Band
Pleasant Party
Warmhearted World
Women's Social Club Names
Finding the perfect name for your women's social club is an exciting and imaginative endeavor. The ideal name should capture the club's values, interests, or mission, fostering a strong sense of identity and camaraderie among its members. Whether it's inspirational, empowering, or simply humorous, the choice is yours! Here are some suggestions for Women's Social Club Names:
Graceful Spirits
Blossom Sisters
Empress Collective
Diamond Divas
Ladybird League
Harmony Hens
Sassy Sisterhood
Dazzling Duchesses
Serene Queens
Heavenly Honeys
Radiant Roses
Classy Chicks
Luxe Ladies
Vibrant Violets
Wisdom Wenches
Elite Eves
Blossom Bunnies
Stellar Swans
Mellow Mermaids
Dainty Deers
Pearl Peacocks
Power Poinsettias
Chic Chameleons
Lotus Ladies
Glam Gals
Mystic Mamas
Elegant Elephants
Joyful Jades
Fiery Foxes
Daring Daisies
Sincere Sunflowers
Passionate Parrots
Ambitious Angels
Seraphic Sparrows
Witty Willows
Golden Gazelles
Serendipitous Swallows
Blissful Bees
Majestic Mares
Captivating Cheetahs
Harmonious Hummingbirds
Charismatic Chrysanthemums
Twinkling Turtledoves
Inspiring Ibises
Resilient Ravens
Lovely Lynxes
Dazzling Dragonflies
Wonderful Warblers
Smiling Sapphires
Enchanting Emus
Also, Check Out: 550+ Female Empowerment Group Names for Inspiring Women
Men's Social Club Names
Selecting an appropriate name for a men's social club is paramount in establishing the ambiance for all its activities and events. It serves as the initial impression people form about the club and its members. A thoughtfully crafted name has the power to convey the club's unique personality and values, fostering a sense of camaraderie among its members. Below are some ideas for names that capture the essence of a men's social club:
Omega Union
Noble Knights
Elite Endeavors
Prime Pioneers
Regal Roundtable
Superior Society
Distinguished Dons
Classy Collective
Prestige Pack
Gallant Guild
Invincible Innovators
Elite Eagles
Dynamic Dukes
Majestic Mavericks
Honorable Hombres
Striking Stags
Alpha Alliance
Dapper Dudes
Esteemed Esquires
Bold Brotherhood
Wise Wolves
Grand Gents
High Society
Distinguished Dandies
Honored Hawks
Vital Vanguards
Polished Patrons
Supreme Squad
Elegant Ensemble
Gritty Gentlemen
Prosperous Pals
Superior Stalwarts
Gallant Gents
Alpha Assembly
Majestic Members
Vibrant Veterans
Dignified Dudes
Timeless Titans
Prime Peers
Radiant Rascals
Noble Nomads
Supreme Squires
Gallant Gathering
Prestigious Pioneers
Elite Elders
Royal Roundtable
Vibrant Vanguard
Brave Band
Distinguished Directors
Stellar Society
Also, Check Out: 350+ Men's Group Names for Men's Circles, Clubs, and Ministry
Cute Club Name Ideas
Choose a cute club name that will make a lasting impression and accurately represent your group's ethos. A well-chosen name can attract like-minded individuals, promote camaraderie, and foster a strong group identity. It's an opportunity to express creativity and playfulness while encapsulating the essence of your club in a memorable way.
Sparkling Sunflowers
Rainbow Butterflies
Bubbly Believers
Cherry Blossoms
Glittery Unicorns
Cuddly Koalas
Lavender Lovers
Twinkling Stars
Happy Hummingbirds
Fuzzy Fawns
Fluffy Clouds
Giggling Geese
Jellybean Jokers
Lollipop Dreamers
Marshmallow Mates
Nutty Squirrels
Peachy Penguins
Quirky Quokkas
Rosy Robins
Silly Seals
Teacup Tigers
Uplifting Umbrellas
Vivacious Violets
Whimsical Whales
Xtra Happy Xerus
Yummy Yaks
Zesty Zebras
Giggly Gumdrops
Kooky Kookaburras
Lovely Lemurs
Posh Peacocks
Quaint Quails
Rib Tickling Rabbits
Snuggly Sloths
Ticklish Toucans
Wacky Wombats
Zippy Zeppelins
Jovial Jellyfish
Perky Parrots
Silly Starfish
Tickling Turtles
Whimsical Woodpeckers
Exuberant Elephants
Joyful Jaguars
Gleeful Gophers
Merry Meerkats
Nifty Newts
Puddles of Puppies
Quirky Quetzals
Radiant Raccoons
Also, Check Out: 550+ Book Club Names to Spark Your Imagination
Clubhouse Name Ideas
Finding the perfect name for your social club is an exhilarating adventure, filled with endless possibilities. Your club's name serves as its captivating identity, shaping the essence of every interaction and moment to follow. It should be unique, meaningful, and unforgettable, capturing the very soul, mission, and values of your group in a handful of captivating words. Get ready to be inspired by these Clubhouse Name Ideas that will ignite your imagination!
The Round Table
Harmonious Huddle
Alpha Alliances
Creative Collective
Society of Scholars
Elite Ensemble
United Universe
Friendly Fellowship
Comrades Corner
The Mingle Minds
Unity Union
The Gathering
Club Confluence
Bonded Bunch
Alliance Avenue
Community Cluster
The Cohesion
Social Synergy
The Nexus Network
Circle of Pals
Fraternity Forum
Group Galaxy
Squad Sphere
Circle of Connect
The Social Circle
Diverse Dimension
People's Platform
Club Connect
Unity Umbrella
Harmony Hub
Pals Parley
Companions Club
The Affiliate Assembly
Vivacious Ventures
Linked Lifelines
Amiable Alliance
The Social Axis
Camaraderie Club
Linked Latitude
Cohort Collective
Team Tranquility
Positivity People
The Fellowship Forum
Club Kinship
Ensemble Entity
The Unity Union
Social Sphere
Friendly Fraternity
Together Tribe
The Inclusion Inc.
Also, Check Out: 480+ Clubhouse Name Ideas
Good Club Names
Choosing a good name for your social club can be a fun yet challenging task. The name should reflect what your club is all about, create a sense of belonging among members, and be catchy enough to attract potential new members. Let's dive into unique and creative social club name ideas to inspire you:
Vibrant Vistas
United Unity
Club Harmony
Golden Gatherings
Social Sprout
Pinnacle Pals
Club Connection
Dynamic Divas
Brotherhood Bond
Society of Sparks
Harmonious Haven
Galaxy Guild
Gritty Graces
Club Cosmos
Sunset Society
Peak Pioneers
Stellar Squad
Club Cultivate
Social Sunrise
Moonlight Meetups
Celestial Circle
The Hub Club
Social Spheres
Club Confluence
Radiant Rendezvous
Social Symphony
The Thrive Tribe
Club Catalyst
Beacon Brotherhood
Sociable Souls
Club Chronicle
Circle of Trust
Social Spectrum
Club Constellation
Echo Ensemble
Gathering Gurus
Club Commune
Social Sages
The Exchange Ensemble
Club Continuum
Enlightened Entities
Societal Sphere
Club Campaign
Companion Cosmos
Twilight Tribe
Club Charter
Comrade Cluster
Circle of Catalysts
Club Coalition
The Social Summit
Also, Check Out: 344+ Writing Club and Group Names to Showcase Your Creativity
Names For a Society
Selecting a name for your society is an extraordinary voyage. It presents a chance to brainstorm, unleash your creativity, and discover a name that genuinely captures the essence, purpose, and identity of your group. A thoughtfully chosen name has the power to inspire, unite members, and enhance the appeal of your society to potential joiners. Here, we present a collection of ideas for society names.
Harmony Hub
Unity Collective
Beacon Society
Visionary Vanguard
Empathy Enclave
Catalyst Crew
Pioneer Posse
Wisdom Wardens
Illuminati Innovators
Progress Pioneers
Grace Guild
Haven of Hearts
Inspiration Incubator
Radiant Reformers
Trailblazer Tribe
Nexus Nobility
Integrity Inc.
Uplift Union
Summit Society
Ascend Association
Enlightenment Ensemble
Valor Vanguard
Jubilee Junction
Merit Mob
Purpose Pack
Zeal Zone
Revival Roundtable
Horizon Hub
Impact Initiators
Synergy Squad
Spirit Spire
Momentum Makers
Virtue Villa
Hope Haven
Progression Posse
Unity Union
Dignity Domain
Peak Pioneers
Thrive Tribe
Evolve Ensemble
Aspire Association
Resilience Roundtable
Vitality Villa
Gem Guild
Initiative Incubator
Virtue Vanguard
Liberty League
Empowerment Empire
Sunrise Society
Flourish Federation
Also, Check Out: 450+ Travel Club and Group Names For Avid Travelers
Catchy Social Club Names
Unity Universe
Social Sphere
Nexus Network
Alliance Arch
Fraternity Floor
Solidarity Street
Union Universe
Confluence Club
The Meetup Mansion
Collaboration Cottage
Synergy Street
Partnership Pavilion
Unity Underpass
Cohesion Corner
Alliance Arcade
Junction Joint
Camaraderie Cabin
Chummy Chamber
Bonding Bridge
Fraternity Fort
The Amity Arch
Social Square
Partnership Park
Reciprocity Resort
Cohesion Cabin
Kinship Kiosk
Unity Utopia
The Harmony Hub
Fraternity Forum
The Nexus Nook
Alliance Alley
Symbiosis Society
Union Universe
Confluence Club
Camaraderie Cabin
Harmony Haven
Congeniality Club
Bonding Bridge
Fraternity Fort
Unity Underpass
Cohesion Corner
Junction Joint
Nexus Nook
Chummy Chamber
The Amity Arena
Social Sphere
Partnership Pavilion
Assembly Avenue
Also, Check Out: 322+ Baking Team/Club Names to Inspire Your Next Competition
Creative Social Club Names
A social club is a gathering of individuals who share common interests or goals. It serves as a platform for exchanging ideas, fostering connections, and promoting shared activities. Choosing a creative and unique name for your social club can make it more appealing and memorable, attracting like-minded people. Here are creative social club names to spark your inspiration:
Harmony Hub
Circle of Enthusiasts
Vibrant Vanguard
Elite Emporium
Charisma Clan
Social Sparklers
Dynamic Doyens
Serendipity Society
Kindred Spirits
Catalyst Collective
Mingle Masters
Fusion Forum
Confluence Crew
Nexus Network
Radiant Rendezvous
Unity Union
Stellar Squad
Mosaic Meetup
Symphony Society
Genesis Group
Affinity Assembly
Pinnacle Pack
Saga Squad
Zenith Zone
Epoch Ensemble
Vista Vibes
Summit Syndicate
Paragon Posse
Apex Alliance
Zen Zone
Phoenix Phamily
Luminous League
Infinity Inc.
Odyssey Order
Visionary Voyage
Quantum Quest
Utopia United
Pioneer Pack
Galactic Guild
Elysium Ensemble
Horizon Hub
Dazzle Domain
Celestial Circle
Ethereal Empire
Odyssey Order
Paradigm Posse
Aurora Assembly
Cosmic Crew
Polaris Pack
Solstice Society
Also, Check Out: 350+ Social Work Group/Team Names for Collaboration and Unity
Fun Social Committee Names
Choosing a fun and catchy name for your social committee can inspire members, spark enthusiasm, and even help promote your group to a wider audience. It reflects the unique personality and spirit of your group, setting the tone for all your future activities and engagements.
The Party Planners
Social Butterflies
The Fun Federation
Eventful Vibes
Socially Savvy
Party Architects
Dynamic Doers
The Mingle Masters
Entertainment Enthusiasts
The Spice Sprinklers
Fun Force Five
The Happening Hive
Social Wizards
Joyful Jamboree
The Unity Union
Festivity Fanatics
The Gala Gurus
Peppy Party Pioneers
The Social Connect
Vibrant Ventures
The Event Engineers
Chummy Comrades
Jubilant Jesters
The Harmony Hub
Gathering Geniuses
Sprightly Spirits
The Merry Makers
Bubbly Buddies
The Social Sparklers
Celebration Cyclones
Convivial Crew
The Glee Guild
The Cheer Chiefs
Festive Force
United Uplifters
The Social Squad
Energetic Ensemble
Amity Alliance
The Jovial Junta
Social Sirens
Cheerful Chums
The Gala Gang
Jolly Junction
Sociable Society
Festive Fellowship
Affable Affiliation
The Mixer Mavens
Convivial Company
Gleeful Gathering
Joyous Junction
Also, Check Out: 240 Country Club Names to Inspire (BEST Ideas)
Social Group Names
Choosing a name for your social club should not be taken lightly. It's the first impression people will have of your group, and it can significantly influence how potential members perceive the club's identity and purpose. A well-chosen name can embody the group's ethos, spark interest, and even serve as a conversation starter. Here are creative social group name ideas for your inspiration:
Sunset Synergy
Morning Glory Society
Twilight Trekkers
Crescent Comrades
Radiant Rovers
Starlight Savants
Harmony Hive
Serenity Squad
Unity Union
Joyful Jamboree
Free Spirits Circle
Peaceful Pioneers
Galactic Guild
Zen Zealots
Tranquil Tribe
Vibrant Voyagers
Ethereal Explorers
Liberty League
Thrive Tribe
Flourish Fellowship
Lavish League
Noble Nomads
Prosperity Pack
Euphoria Ensemble
Quirky Quorum
Wisdom Workers
Insightful Innovators
Graceful Guild
Majestic Mavericks
Epic Empire
Diverse Dynasty
Posh Pioneers
Elite Entourage
Power Players
Charismatic Coalition
Vibrant Visionaries
Dynamic Dreamers
Adventurous Allies
Fearless Freethinkers
Passionate Pioneers
Noble Navigators
Bold Believers
Spirited Seekers
Radical Rebels
Dreamy Dwellers
Ace Adventurers
Sparkling Stars
Committed Comrades
Kindred Knights
Heroic Hearts
Also, Check Out: 300+ Car Club Names Ideas [Cool, Unique, Famous Car Crew Names]
Sports and Social Club Names
When it comes to building a community, Sports and Social Clubs offer an excellent platform for like-minded individuals to connect, engage, and create lasting bonds. These clubs not only promote physical fitness and social interaction but also foster a sense of belonging among members, enriching their overall well-being. Now, let's dive into some catchy and creative Sports and Social Club name ideas:
Peak Performance Club
Social Star
Fitness Fanatics
Goal Getters
Play Pals
Sporty Spirits
Leisure Lovers
Action Alliance
Mingle Masters
Team Titans
Champion Chums
Active Acquaintances
SportSquare
Bond & Ball
Sportlight Society
Game Gurus
Fit & Fun Fellowship
Comradery Club
Energetic Ensemble
Buddies & Baskets
Fitness & Friendship
Sprint & Socialize
Goal Gatherers
Pace Pals
Dribble & Dine Club
Score & Soiree
Huddle Hub
Action & Interaction
Strikers & Socializers
Victory Vibes
Alliance Athletes
Jog & Jamboree
Sprint & Sparkle
Fraternity of Fitness
Hustle & Hangout
Muscle & Mingle
Effort & Excitement Club
Pump & Party
Wellness & Whistle
Brawn & Banter
Drill & Dine
Workout & Wine
Grind & Greet
Boost & Banquet
Endurance & Entertainment
Fit & Feast Society
Burn & Brunch
Stride & Socialize
Thrive & Throng
Grit & Gather
Also, Check Out: 680+ Motorcycle Club Names For Biker Gangs & Groups
Work Social Club Names
In the hustle and bustle of daily work life, social clubs serve as an oasis of camaraderie and relaxation, fostering strong bonds among employees. These clubs provide a platform for staff to unwind, share common interests, and engage in entertaining activities, thus boosting team morale and productivity. Here are creative work social club name ideas:
Team Innovators
Syndicate of Synergy
Fusion Force
Collaborative Creatives
Unity Hub
Spark Pluggers
Harmony Huddle
Dynamic Dynamos
Empathy Engine
Positivity Posse
Harmony Hive
Work Wizards
United Underlings
Camaraderie Crew
Synergy Squad
Office Outliers
Fellowship of Fortune
Cubicle Comrades
Positivity Pioneers
Workday Warriors
Harmony House
Office Optimists
Bonding Brigade
Unity Union
Fellowship Forum
Motivation Mafia
Synergy Circle
Balance Brigade
Cubicle Companions
WorkWell Club
Office Oasis
Relaxation Rebels
Team Transformer
Unity Unleashed
Cubicle Conclave
Harmony House
Fusion Fellowship
Morale Mavericks
Productivity Posse
Camaraderie Collective
Bonding Buccaneers
Synergy Seekers
Unity Utopia
Collaborative Clan
Workday Wizards
Office Orchestra
Fellowship Force
Harmony Heroes
Positivity Pack
Team Triumph
United Unicorns
Also, Check Out: 244+ Drama Club Names That Stand Out from the Crowd
Social Service Club Names
Social service clubs play a crucial role in community building and charitable work. These organizations bring people together for a common cause, fostering unity, cooperation, and a sense of responsibility towards society. They are the backbone of social outreach, helping to uplift underprivileged communities, support environmental initiatives, and create a positive impact. Now, let's dive into some dynamic and inspiring social service club name ideas:
Unity in Community
Helping Hands Club
Noble Cause Collective
Service Spectrum
Uplift United
Community Comrades
Social Synergy Squad
Care & Compassion Club
Giveback Guild
Charity Champions
Volunteer Virtuosos
Mission Mates
Betterment Brigade
Impact Imperative Club
Empathy Engine
Kindness Keepers
Service Serenity
Initiative Inspires
Outreach Optimists
Purposeful Peers
Altruism Alliance
Benevolent Band
Generosity Guild
Philanthropy Phalanx
Social Soldiers
Charity Champs
Dynamic Do-Gooders
Cause Crusaders
Advancement Allies
Welfare Warriors
Empowerment Enclave
Community Catalysts
Aid Advocates
Support Squad
Cause Champions
Compassion Crew
Philanthropy Pioneers
Outreach Orchestra
Good-Deed Generators
Service Stewards
Benevolent Brigade
Kindness Knights
Supportive Samaritans
Action Activists
Empathy Ensemble
Justice Joiners
Heartfelt Helpers
Impact Innovators
Charity Collective
Brotherhood of Benevolence
Also, Check Out: 448 Dinner Group/Club Names Ideas and Suggestions
Creative Names For Social Gatherings
Here are some creative names for your social gathering:
The Friendly Feast
Gather 'N Gab
The Social Circle
Chatty Chums
Banter Bench
Convivial Crew
The Hangout Haven
Jolly Jamboree
Party Peeps
Merry Mingle
Buddies' Bistro
The Joyful Junction
Leisure League
Evening Enclave
Gabfest Guild
Harmony Hub
Chatterbox Clique
Amity Assembly
Lively Loungers
Gala Gang
Dazzling Divertissement
Wit and Whimsy
Vibrant Vibes
Sociable Soiree
Frolic Fraternity
Jovial Jubilee
Pleasure Pod
Giggles and Gossip
Revelry Roundtable
Wholesome Huddle
Convocation of Comrades
Merriment Meetup
The Festivity Fringe
Glee Gathering
Cheerful Cluster
Bonhomie Brigade
The Delightful Dozen
Jubilant Junction
Uplifting Union
Euphoric Ensemble
Rendezvous of Revelers
The Mirthful Meet
Fun and Frolic Forum
Blithe Bash
Jocund Junction
Carefree Conclave
Mingle Mirth
The Serendipity Squad
Serene Symposium
Felicity Fellowship
Also, Check Out: 280 Best Wine Tasting Club/Group Names
Exclusive Club Names
Elite Endeavors
Platinum Posse
Opulent Oracles
Luxe Legion
Prestige Pioneers
Gilded Gallery
Velvet Vanguard
Regal Roundtable
Swanky Society
Exclusive Enclave
Noble Network
Majestic Meetup
Classy Coalition
Refined Revellers
Posh Players
Dapper Delegates
Private Parade
Suave Squadron
Grand Guild
Rich Roundabout
Chic Convocation
Lavish Lounge
Distinctive Dynasty
Polished Pack
Top-tier Troop
Silver-lining Squad
Elegant Entourage
Supreme Set
Illustrious Individuals
Exalted Empire
Premier Posse
Aristocratic Assembly
Distinguished Delegation
Select Symposium
Esteemed Ensemble
Pristine Party
Sophisticated Syndicate
Dashing Doyens
Uptown Union
Superior Society
Classy Consortium
Prime Prodigies
Dignified Division
Deluxe Den
Cultured Crew
Refined Revelers
Sterling Squad
Quality Quorum
Upscale Union
High-end Huddle
Also, Check Out:
Tips to Choose a Social Club Name:
Choosing a name for your social club can be a fun and exciting process. It's an opportunity to showcase the personality and values of your group while also creating a strong identity. However, finding the perfect name can also be a bit challenging. To help you in this creative endeavor, here are some tips to consider when choosing a social club name.
Reflect the Purpose: Your club name should clearly reflect the purpose and mission of your organization. It should be a representation of what your club stands for.
Be Unique: Stand out from the crowd by choosing a unique and creative name that captures attention.
Consider Relevance: Think about words or phrases that are relevant to your club's activities, values, or goals.
Keep it Simple: A simple and easy-to-remember name is more likely to stick in people's minds.
Avoid Acronyms: While acronyms may be convenient, they can also be confusing for others and hinder your club's visibility.
Get Feedback: Share your ideas with friends, family, or fellow members of the club and get their feedback. This can help you choose a name that resonates with others.
Be Future-Oriented: Choose a name that will still be relevant in the future and not limit your club's potential growth or evolution.
Have Fun: Above all, have fun with the naming process! It should reflect the spirit of your social club, so don't be afraid to get creative and have fun with it.
With these tips in mind, you're sure to come up with a fantastic name for your social club that will inspire and attract like-minded individuals. Happy naming! So go ahead and choose a name that best represents your club and its values. With the right name, your social club is bound to make a positive impact in your community. Good luck!
Also, Check Out: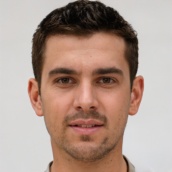 Greetings, I'm Alex – an expert in the art of naming teams, groups or brands, and businesses. With years of experience as a consultant for some of the most recognized companies out there, I want to pass on my knowledge and share tips that will help you craft an unforgettable name for your project through TeamGroupNames.Com!