When it comes to clowns, having a funny name is crucial to their appearance. It helps them to stand out and captivate their audience. If you're seeking inspiration for your clown name, here are some ideas to consider.
When it comes to naming clowns, the possibilities are infinite. You can choose from classic names like Bozo and Krusty or more imaginative ones like Sir Pippity-Poppity or Grandma Giggles. If you're feeling creative, you can create your name by combining humorous words or phrases—Doc Floofy McFlufferton or Captain Honkaloon.
If you prefer something more conventional, you can review a list of famous clowns from history. From circus legends like Otto Griebling and Emmett Kelly to movie icons like The Joker and Beetlejuice, there are plenty of characters to draw inspiration from.
Remember, whichever name you choose should reflect your unique personality and style. Your name should not only be funny but also identifiable to your audience. So, have fun, choose the perfect clown name that suits you, and enjoy entertaining your audience every moment!
Best Clown Names
If you're looking for a clown name, the possibilities are limitless. Check out these top clown name options:
Bozo the Clown

Krusty the Clown

The Great Fussini

Coco the Clown

Puddles the Clown

Happy Harry the Entertainer

The Incredible Chico

Juggles the Clown

Zippy the Clown

Honko the Clown

Daisy Doo-Dah Dizzy Clown

Bonko the Clown

Pippi the Clown

Dandy the Daredevil Clown

Doofy Doo-Dah Dizzy Clown

Professor Fizzpop, the Amazing Scientist

Harpo the Happy Harlequin

The Great Bubbleini

Bippo the Bunyip

Razzle Dazzle the Entertainer

Gumbo
Bop
Silly
Zigzag
Balloony
Toots
Happy Feet
Cuckoo
Goober
Puddles
Sunny
Hokey-Pokey
Jollybean
Jester
Razzle
Scoop
Peaches
Jellybean
Giggly
Dandy
Munchkin
Fuzzy
Wacky
Flapjack
Biscuit
The names listed below are perfect for clowns and will make people smile! You can choose from traditional, silly, and unique names on this list. Pick your favorite and start having fun as a clown today!
Female Clown Names
Female clowns have just as much fun and energy as their male counterparts! Here are some ideas for female clown names.
Daisy the Clown – For a clown that's always in bloom
Bo Peep – A classic nursery rhyme character
Harlequin – A cheerful character that originated from the Italian theatre
Missy Moonbeam – Perfect for a clown who loves to sparkle
Olive Oyl – A beloved Popeye character
Miss Frizzle – The fun-loving teacher from The Magic School Bus books and TV shows
Calamity Jane – A wild west heroine with a sense of humor
Bozo's Gal Pal – For the female clown that loves to stand out
Bo Jangles – A funny twist on an old classic
Kooky – An all-around silly name for any clown!
Splat
Zany
Grin
Tumble
Pogo
Noodlehead
Bubblesnort
Yippie
Wobble
Chatterbox
Tick-tock
Quacky
Goofball
Zippy
Twinkles
Whether you're a silly or naughty clown, a beautiful selection of female clown names will suit your personality and style. Enjoy the process of discovering the perfect name for your clown persona, and always remember to bring your biggest smile and most outrageous antics wherever you go!
Male Clown Names
Clowns have been amusing crowds for centuries with their humorous acts and eye-catching outfits. It's not unexpected that these entertainers have come up with various distinctive names over time. Here are some top male clown names for you to consider.
Slappy:

 Slappy is a classic clown name that's been around for decades. It evokes feelings of excitement and silliness, perfect for any comedic performance.

Bozo: Many clowns have used this name over the years with its quirky connotation and pleasant sound.

Gizmo:

 With a name like Gizmo, you can bet this clown is full of tricks and gags to make his audience smile.

Smiley:

 If there's one thing a clown should always be, it's smiling! This name speaks for itself.

Krusty: Yes, like the Simpsons character! Krusty is an all-time favorite that brings a sense of adventure with it.

Snoopy:

 This is another fun name with a silly sound to match the clown's attitude.

Sparky:

 If you're looking for something to light up the audience, then Sparky is one to consider.

Jangles:

 A great name for any clown who likes to make noise and cause a commotion!

Blinky:

 This name has a catchy, cartoonish feel to it. Perfect for any clown who wants to stand out from the crowd.

Pogo:

This is an excellent choice if you want something more whimsical.
Numerous male clown names have gained popularity over the years. Select the one that suits your clown persona best, and prepare for an entertaining performance! Remember that regardless of your name, the key is to make your audience laugh.
Good Names For A Clown
Are you searching for an amusing and distinctive name for your clown character? A fitting name can enhance the appeal of a clown. Check out these fantastic suggestions for clown names:
Bozo: This classic clown name is always a crowd-pleaser.

Giggles:

 A perfect choice for a clown that is always laughing.

Sparkles: An excellent name for a clown with a lot of personality.
Jester: Perfect for a clown who loves telling jokes.
Patch: An excellent pick for a patchwork-costume-wearing clown.
Squirt: An adorable name for a mischievous little clown.
Zeppo: An excellent choice for an introverted clown.
Dandy: Perfect for a clown with lots of style.
Bubbles
Jolly Jester
Giggles
Tickles
Silly Sally
Happy Hank
Snickerdoodle
Chuckles
Fizzy Pop
Bozo
Wacky Willy
Dizzy Daisy
Grinny
Laughing Larry
Hoopla
Smiley
Funny Bones
Guffaw
Wobble
Zany Zara
Boppy
Jingle Bells
Giddy George
Funny Clown Names
For centuries, clowning has been a beloved tradition that has brought happiness and amusement to audiences worldwide. Clowns have made people laugh with their silly costumes and comical behavior, whether in a circus, comedy show, or birthday party. And let's not forget, a clown's name is an essential part of their persona! Here are some amusing clown names to inspire you to create your unique character:
Bozo the Clown

Clumpy the Clown

Puddles the Clown

Sir Fuddlebottom

Giggles McGigglepants

Zany Zeke

Floppy Joe

Snappy Sammy

Streetwise Sidewalker

Dr. Wacky

Professor Wigglesworth

Flappy McFlaperson

Captain Laff-A-Lot

Johnny Jumpstart

Gassy Gus

Snorty
Quirky Quincy
Nosey
Chortles
Cackleberry
Doodlebug
Tickletoes
Hilarious Hector
Chuckleberry
Twinkles
Bellylaugh
Goofy Gertie
Fuzzy Wuzzy
Gigglemonster
Slapstick Stan
HaHa
Whimsy
Cute Clown Names
Don't worry if you're searching for a name that fits your clown character. We have a list of the most adorable clown names that will suit you perfectly!
Bubbles
Jolly Pop
Snickerdoodle
Tickles
Giggles
Cupcake
Patches
Cheeks
Wiggles
Doodlebug
Sprinkles
Jingleberry
Smiles-a-Lot
Gumdrops
Chuckles
Boopsy
Dimples
Cuddlebug
Twinkles
Bonbon
Puddles
Sugarplum
Buttons
Peaches
Lollipop
Dizzy
Fuzzy
Snickerdoodle
Jolly Jester
Caramel
Giggletwist
Squeaky
Whiskers
Cutesy Pie
Gummy Bear
Gigglywig
Bubbly
Snugglepants
Daisy Doodle
Happy-go-Lucky
Girl Clown Names
Numerous options are available if you're searching for a name for a clown girl! Whether you desire something unusual and humorous or prefer a more classic name, we have you covered. Check out some of the finest girl clown names below:
Lulu

Bozo

Coco

Giggles

Tootsie

Dottie

Pinky

Bubbles

Sugar

Twinkle

Sunshine

Squeaky

Kooky

Fifi

Cotton Candy

Rainbow

Holly

Puddles

Frosty

Honey

Blossom

Dotty

Cheerful

Happy

Clover

Lollipop

Jester

Pickles

Sprinkles
Clown Names for Boys
Bubbles
Jester
Giggles
Chuckles
Bozo
Snickers
Doodles
Patches
Whiskers
Squirt
Sprinkles
Rascal
Gumbo
Wiggles
Puddles
Sparky
Pops
Gigglesworth
Jinx
Squeaky
Zany
Noodle
Tickles
Tumbles
Dimples
Honks
Pogo
Toots
Boffo
Ziggles
Guffaw
Bumper
Slapstick
Fumbles
Blubber
Bounce
Grin
Juggles
Goofy
Splat
Also, Check Out: Sad Playlist Names
Sad Clown Names
Tearful Toots
Gloomy Giggles
Sorrowful Smiles
Melancholy Mirth
Weepy Whiskers
Miserable Jester
Woeful Winks
Dismal Doodle
Sobbing Sparkles
Desolate Dimples
Tragic Tumbles
Mourning Mime
Lamenting Laughter
Sullen Scoops
Crestfallen Chuckles
Morose Merriment
Downtrodden Delight
Gloomy Guffaws
Heartbroken Harlequin
Forlorn Fizzles
Mournful Make-up
Somber Snickers
Despairing Doodles
Crying Cackles
Wistful Whimsy
Doleful Dazzle
Broken-hearted Bozo
Eerie Emotions
Grieving Grins
Dispirited Drizzles
Tear-stained Tumbles
Pathetic Patches
Woebegone Whispers
Tragic Tricks
Miserable Mirth
Melancholy Makeup
Wretched Winks
Anguished Amusement
Dismayed Delight
Tearful Tidbits
Classic Clown Names
Smirky
Jibber Jabber
Snickerdoodle
Wobbles
Sassy Sue
Prankster Pete
Giggly Gertie
Chuckly
Whoopee
Snickersnack
Doodle Dandy
Topsy-Turvy
Gigglegoose
Chucklesworth
Silliness
Happy-go-lucky
Funny Feathers
Quacky
Belly Buster
Quirkster
Wobblebottom
Snickerdoodle
Hoot
Giddyup
Snorty Shorty
Bumblebee
Cackles
Wacky Wendy
Daffy Doodle
Giggletastic
Giggly Gary
Goofball
Clowny
Jolly Joker
Wobbleton
Snorty Snickers
Hooplala
Quirkiness
Also, Check Out: Creative Usernames
Creative Clown Names
Chucklehead
Fuzzywig
Gigglesworth
Sillibob
Bumpkin
Chortling Charlie
Gaggle
Tickleberry
Bellyflopper
Gigglebug
Zany Zephyr
Squeaky
Gigglesnort
Goofy George
Dizzy Dixie
Guffawsworth
Whimsical Wanda
Snickerdoodle
Wibbly Wobbly
Jester Jim
Silly Sausage
Bubbles
Jingles
Giggles
Patches
Snickers
Tickles
Dizzy
Scooter
Bobo
Whiskers
Popcorn
Sparkles
Wiggles
Squeaky
Bouncy
Doodle
Chuckles
Sprinkles
Jolly
Noodle
Fizzles
Famous Clown Names
Clowns have entertained people for centuries and are known for spreading joy and laughter. Unsurprisingly, they have some of the most unforgettable names in entertainment. Here are some of the most famous clowns with iconic names:
Bozo the Clown: This cheerful character has entertained children since 1946 and is immediately recognizable by his classic appearance.
Ronald McDonald: The jolly red-headed mascot for McDonald's has been around since 1963 and is beloved by children worldwide.

The Great Gabbo:

 This early 20th-century clown was famous for his eccentric costumes and wild performances, which made him one of the most renowned circus clowns in history.

Krusty the Clown:

 Known for his messy hair, outrageous shenanigans, and tendency to get into trouble, this wacky character is a staple on The Simpsons.

Grimace:

 Another McDonald's mascot, this lovable purple creature with big ears and a goofy smile, has been a memorable presence in pop culture since 1971.

Patchy the Pirate:

 This silly clown is known for appearing on Nickelodeon's Spongebob Squarepants and has a knack for getting into mischief.

Pennywise the Clown:

 This evil clown is the main antagonist in Stephen King's horror novel, It. His hauntingly eerie appearance and murderous tendencies have made him a pop culture icon.

The Joker: This villainous clown is a regular character in DC Comics known for his maniacal laugh, ominous grin, and love for chaos.
These famous clowns have significantly impacted our culture and will continue to be remembered for years. So, the next time you encounter a clown, take a moment to appreciate the iconic names behind them. They could be one of these unforgettable characters!
Also, Check Out: Funny Car Names
Evil Clown Names
Here are some tremendously evil names if you're looking for a sinister name for your clown costume or character.
Giggles the Malevolent
Carnage the Clown
Jester of Darkness
Grinning Reaper
Twisted Trickster
Smiles of Doom
Haunting Harlequin
Nightmare Chuckles
Sinister Snicker
Wicked Whispers
Maleficent Mime
Gruesome Grinner
Diabolical Drools
Cackling Choker
The Fiendish Fool
Maniacal Mirth
Sadistic Smirk
Vicious Ventriloquist
Terror Totem
Insidious Juggler
Madcap Malignancy
Demented Delight
Malicious Mirth
Frenzied Frivolity
Venomous Visage
Horrific Harlequin
Twisted Tilter
Malevolent Merriment
Macabre Mirthmaker
The Grinning Ghoul
Creepy Clown Names
Giggles the Grinner
Snicker the Sinister
Chuckles the Chiller
Mr. Jangles
Wicked Whiskers
Grinface
Whispering Willy
Smiley the Stalker
Cackles the Clown
Jester of Doom
Grim Grinner
Laughing Lenny
Freakshow Freddie
Twisted Tickles
Gory Glint
Haunted Harlequin
Slasher the Smirker
Crazed Cackle
Nightmarish Nick
Jagged Jester
Sinister Smiles
Wretched Wrinkles
The Ghoul Giggler
Demented Dimples
Frightful Frown
Mirthless Maurice
The Gruesome Grin
Macabre Mime
Wailing Whimsy
Psychotic Pierrot
Also, Check Out: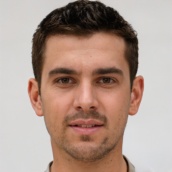 Greetings, I'm Alex – an expert in the art of naming teams, groups or brands, and businesses. With years of experience as a consultant for some of the most recognized companies out there, I want to pass on my knowledge and share tips that will help you craft an unforgettable name for your project through TeamGroupNames.Com!