Dodgeball is a great sport for people of all ages and fitness levels. It's a fast-paced game that requires split-second decisions and quick reflexes. Dodgeball is also a great way to get a workout while having fun.
If you're looking for a fun and unique name for your own dodgeball team, there are plenty of options out there. Some great Dodgeball team names include "The Dodge Ramblers," "The Dodge Devils," and "The Dodge Bros." Whether you prefer silly or serious, there's no doubt that Dodgeball team names can be a lot of fun.
A team name is very important for a team. Not only does it symbolize the spirit of your team, but it can also help you identify with other teams and stand out from the crowd. So if you're ready to pick a Dodgeball team name that will get you pumped up and help your team succeed, the sky's the limit!
So here are some Dodgeball team names to help get you started.
Best Dodgeball Team Name Ideas
These are some best name ideas for your dodgeball team.
Ducking Out
Ballz 2 Men
Dodger Daltrey.
Risky Ballness
Don't Hit Me!
Untouchaballs
The Curve Balls
The Draft Dodgers
Chuck, Duck, and Dive.
Daffy Duckers
The Ball Dodgers
The Dodgeball Rams
Dodge Demons
Reservoir Dodge
Dodging Divas
Reservoir Dodge
Dodger Ebert.
Throwbocop
Game Changers
Dodger Federer
Target Locked
The Body Shots
Duck Dynasty.
Throwbocop
Ballsagna
Cool Dodgeball Team Names
Here are some cool and catchy dodgeball team name ideas.
Who Gives a Duck
Roger Dodgers
Dodgy Arms
Dodger Clemens
Sitting Ducks
Flyballers
Donut Call List.
The Dodgesaurs.
The Underdodge
She-Ballers
Duck Dynasty
Dip n' Dive.
The Weekend Warriors
Dodge This!
Days of Thunderballs
She-Mullets
Dodgebull
Not in the Face.
Rice Balls
Ball Or Nothing
Ball Dodge Heroes
Rampage
Monstars
Blood Sweat and Beer
The Jager Bombers
The Rambos
The Big Dippers
Not in The Face
Ballzinga
Duck and Cover.
Clearly so Dodgey
Can't Give Up
The Dippin' Dots
Ninja Hurlers.
Just Dodge It
Ball Girls
Globo Gym
Smokin' Aces
Team Top Dodge
Average Joes
Funny Dodgeball Team Names
These are some funny team names for the dodgeball team.
Mulchers
The Nutshots
Hit For Brains
Sweaty Bettys
Much Ado About Balls
Brave Balls
Average Joe's
The Last Picked
Intimidators
Can't Dodge This
Beastie Balls.
Balls of Duty
The Jolly Dodgers
She-Ballers
The Dodgefathers
Team Blitzkrieg
Dodger Federer.
Dodge Demons
Bleeding Balls
Snoop Dodgy Dodge
Kamikazes
The Dodgeball Rams
Old Dodgers.
Friendstalkers
Balls Deep
Ball Busters
Great Balls on Fire.
Ballsagna
Dodgeball Movie Team Names
Here are some best dodgeball movie team names and name ideas.
Balls Of Fury
The Ball Dodgers
Dodger Moore
The Body Shots
Hard Targets
Beastie Balls
Dodge Chargers
Clown Punchers
Dodge Chargers
Hot Dodgers
Just Dodge It
Picked Last
Balls N' Dolls
Odd Ducks.
The Crotch Shots
Moose Knucklers
The Dodge Vipers
Balls N' Dolls
Dodger Federer
Risky Ballness
The Flyballers
Clown Punchers
Dodgy Stomachs
The Besticles
Good Dodgeball Team Names
Here are some amazing and good team names for the dodgeball team.
Dodging Ball Fools
Snoop Dodgy Dodge.
Balls to the Walls
Ball Surfers
Jolly Dodgers
Resistence
Dodge Chargers
Purple Cobras
Jammy Dodgers
The Underdodge.
The Dodgers
Crotch Shots
Ball-Der-Dash
Peeking Ducks
Hot Diggity Dodge
All Dodge No Balls
Girls Dodge Better
Balled Eggs
Rubber Chuckers
Slumdodge Millionaires.
Moose Knucklers
Spaced Out
The Facebreakers
Dirty Dodgers
League of Extraordinary Dodgers
Picked Last!
Old Dodgers
Reservoir Dodge.
Victorious Secret
Read Also:  Powerful Team Names
Dodgeball Team Names For Girls
Here are some best dodgeball team names for girls.
Dodging Divas
The Fireballs
Picked Last!
Balls of Fury
Dodgy Birds
Graceballs
Ball of Duty 3.
Moose Knucklers
Ball Strokers
Artful Dodgers
She-Mullets.
No Hit Sherlock.
Average Joe's
Breaking Balls
Dead Ducks.
Average Joes
Can't Dodge This
Clown Punchers
The Dodgers
The Mighty Duckers
Scared Hitless
Sitting Ducks
Hotdodgers.
Average Joe's
The Artful Dodgers
The Drippy Balls
Not in The Face
Rubber Chuckers
Read Also: Girls Team Names
Dodgeball Team Names For Boys
Here are some best dodgeball team names for boys.
Moneydodgeball
Sugar and Spice
Slow Reactions
The Drippy Balls
Rubber Chuckers
The Dodge Darts
Hand of Dodge.
Throwbocop
Punk Balls
The Underdodge
Get out of Dodge
Draft Dodgers
Daffy Duckers
Don't Stop Ballieving
Ballderdash
Broken Jaws
She-Ballers
Dodge this.
Spaced Out.
Weekend Warriors
Hot Dodgers
The Elite Team
Ball of Fame
Hard Targets
The Dodger Moores
Hurl and Hide.
The Big Dippers
Read Also: Boys Group Names
Clever Dodgeball Team Names
These are some clever dodgeball team name ideas.
Moose Knucklers
Not in the Face
Salad Dodgers.
Ballarina's
Sitting Ducks
Balls to the Walls
The Dirty Ballers
Ball-Der-Dash
Ballsagna
Balls Deep
Dodger Clemens
Ball Girls
Weakened Warriors
Balls Royce
Untouchaballs.
Dodgy Birds
Old Dodgers
Roger the Dodgers
Beastie Balls
Ball Busters
Artful Dodgers.
Ball-E
The Undertakers
Swahili Thunder
Clown Punchers
Dodge this
Ballarina's.
Girl Scout Dropouts
The Explosions
Balls Royce
Dirty Dodgers
Hand of Dodge
You Can't Dodge This.
Hand of Dodge
Beastie Balls
All Dodge No Balls
Dodgy Arm
The Dippin' Dots
Oddballs
Can't Dodge This…
Sitting Ducks
All Pain, No Gain
Read Also:
How To Name Your Dodgeball Team
One important thing to keep in mind when naming your Dodgeball team is the spirit of your team. A good Dodgeball team name should reflect the energy and determination that you bring to every match. It should also help to identify your team with other Dodgeball teams, giving you a sense of belonging and helping you stand out from the crowd.
Another key consideration when choosing a Dodgeball team name is making sure that it is not too long or difficult to pronounce. You want your team name to be something that people can easily remember and shout out when they're cheering you on.
Finally, keep in mind that your Dodgeball team name is a reflection of your team's personality. So have fun with it and choose a name that will make you proud to represent your team!
Here are some tips to name your team:
– Dodgeball is a serious sport, but that doesn't mean your team name has to be serious. In fact, a lot of the best Dodgeball team names are ones that are funny or clever.
– Try to choose a Dodgeball team name that reflects the personality of your team. Are you a group of friends who like to goof around and have fun, or are you a more competitive group that takes Dodgeball seriously?
– Consider incorporating your team's city or state into your Dodgeball team name. This can help to build a sense of community with other Dodgeball teams in your area.
– When it comes to choosing a Dodgeball team name, the sky really is the limit! So have fun with it and don't be afraid to get creative. The most important thing is that you're proud of your Dodgeball team name and that it helps to bring your team together.
Final Words
So we hope you find your dodgeball team name from this article. If you find this article helpful then you can share it with others. If you have any questions or suggestions for us, then you can comment below and let us know your feedback. Thank You.
Read Also: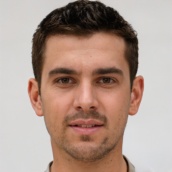 Greetings, I'm Alex – an expert in the art of naming teams, groups or brands, and businesses. With years of experience as a consultant for some of the most recognized companies out there, I want to pass on my knowledge and share tips that will help you craft an unforgettable name for your project through TeamGroupNames.Com!