Ahoy, mateys! Are you trying to find the perfect pirate team names for your crew? Whether you're plundering the depths of a fantasy game, leading a sports team, or just seeking a unique identity for your group, a well-chosen pirate name can set the sails for your team's journey.
This guide is your treasure map to a sea of names, brimming with creativity, wit, and the spirit of adventure that embodies the pirate ethos. Let's embark on this voyage together, discover a name that suits your team, and make a statement as bold as the pirates of old!
Pirate Team Names
The Marauding Marauders
Sea Serpent Raiders
Black Pearl Buccaneers
Corsair Conquerors
The Scurvy Scallywags
Cutlass Crusaders
Plundering Privateers
Ocean's Outlaws
Jolly Roger Rebels
Treasure Island Terrors
The Gold Grapplers
Salty Sea Dogs
Cannonball Crusaders
Swashbuckling Sailors
Sea-Wolf Warriors
Pirate Bay Bandits
Mystic Mermaids
Skull and Crossbones Crew
The Nautical Nomads
Davy Jones' Devotees
Rum Runners Regiment
Seafaring Savages
Rogue Wave Riders
Legendary Looters
Stormy Sea Snatchers
Buccaneer Brigade
Anchors of Anarchy
Shipwrecked Sharks
Ocean Odyssey Outlaws
Galleon Guardians
Badass Pirate Team Names
Dreaded Dragoons
Savage Sea Hawks
Blackbeard's Brigands
Ironclad Invaders
Ruthless Raiders
The Vicious Vikings
Storm Surge Stalkers
Barbaric Buccaneers
The Fierce Flotilla
Merciless Marauders
Thunderous Tide Takers
Unyielding Undertakers
Sea Serpent's Fury
Harbingers of Havoc
The Corsair's Curse
Phantom Plunderers
Gritty Galleons
Ocean's Outrage
Vengeful Vikings
The Tide's Tyrants
Savage Stormbringers
The Sea's Shadows
Ghostly Galleons
Bloodthirsty Brigands
Cutthroat Corsairs
Sinister Sea Dogs
Dark Water Demons
Hurricane Heisters
The Fearless Fleet
Skullcrusher Sailors
Pirate Themed Team Names
Kraken's Keepers
Siren's Songsters
Poseidon's Prowlers
Leviathan's Legacy
Mermaid's Menace
The Ocean's Oracle
Neptune's Nemesis
Triton's Troopers
Sea Witch's Watch
Calypso's Curse
Atlantis Avengers
Ocean Odyssey
Seaside Sorcerers
Mystical Mariners
Nautical Nomads
Lagoon Legends
Tide's Treasures
Sea Sprite Sailors
Moonlight Mariners
Starboard Spirits
Celestial Sailors
The Salty Sirens
Deep Sea Diviners
Enchanted Explorers
Mystic Maelstrom
The Nereid Navigators
Seafarer's Spell
Aquatic Adventurers
Coastal Corsairs
Sea Sprite Sentinels
Pirate Group Names
Cannonball Collective
Anchor Alliance
Deckhand Dynasty
Seafarer's Syndicate
Plank Walker Posse
The Jolly Roger Guild
Barnacle Brotherhood
Swashbuckler Society
The Grog Guzzlers
Quartermaster's Quorum
Starboard Faction
Bilge Rat Battalion
The Mast Masters
Crow's Nest Clan
Rigging Renegades
Poop Deck Pack
The Galley Gang
Keelhaul Crew
Portside Pirates
The Sail Stitchers
Rudder Rebels
Compass Comrades
The Helm Heroes
Wave Whisperers
Gunpowder Gang
Buccaneer Battalion
Captain's Cohort
Sea Shanty Singers
Ocean's Outcasts
Treasure Trove Tribe
Check Out: 450+ Dark Team Names For Groups, Clan, Guild, and Alliance
Best Pirate Team Names
Legendary Leviathans
Supreme Sea Serpents
Ultimate Buccaneers
Majestic Marauders
Pinnacle Privateers
Sovereign Swashbucklers
Paramount Pirates
The Elite Corsairs
Apex Adventurers
Prowess Plunderers
The Zenith Zephyrs
Optimum Oceanics
The Prime Privateers
Summit Sailors
Acme Anchors
First-Rate Freebooters
The Peak Pirates
Crown Corsairs
Foremost Fleet
Primo Plank-Walkers
The A1 Admirals
The Top-Tier Tides
Premier Plunderers
Chief Corsairs
Supreme Seafarers
Prime Poop Deck Patrollers
First-Class Frigates
Leading Looters
Main Mast Mariners
A-List Adventurers
Check Out: 450+ Treasure Hunt Team Names For Your Groups and Events
Cool Pirate Team Names
Nautical Nightmares
Breezy Buccaneers
Hip Hook Hands
The Chill Corsairs
Groovy Galleons
Trendy Treasure Hunters
Slick Sea Serpents
Modern Marauders
Fashionable Freebooters
Swanky Swashbucklers
The Snazzy Sailors
Dapper Deckhands
The Suave Seadogs
Sleek Shipmates
The Posh Privateers
Hipster Helmsmen
Stylish Scallywags
The Cool-Hand Crew
The Fresh Fleet
Nifty Navigators
Contemporary Corsairs
Swell Sea Rovers
Dashing Davy Jones
Chic Cutthroats
Trendsetting Tides
Vogue Vikings
The Edgy Ensigns
Sassy Sea Wolves
In-Vogue Invaders
The Rakish Raiders
Check Out: 650+ Adventure Group Names (For Clubs and Teams)
Funny Pirate Team Names
Laughing Looters
Giggling Galleons
Hilarious Hook Hands
Jocular Jolly Rogers
Chuckling Corsairs
Amusing Anchors
Witty Wave Walkers
Comical Cutlasses
The Silly Sea Dogs
Droll Deckhands
Quirky Quartermasters
Jesting Jack Tars
Humorous Helmsmen
Snickering Seafarers
Grinning Grog Guzzlers
Lighthearted Landlubbers
Merrymaking Mariners
Whimsical Wave Riders
Cheery Cannonballs
The Jovial Jibbers
Playful Plank-Walkers
The Jolly Jesters
Smiling Swashbucklers
Guffawing Gunners
The Tickled Treasure Trove
Bemused Buccaneers
The Kooky Krakens
The Zany Zealots
Rollicking Rascals
The Joker's Jib Sail
Check Out: 450+ Cruise Group Names to Set the Mood
Cool Pirate Crew Names
The Arctic Armada
Frosty Freebooters
The Icy Islanders
Chilled Corsairs
Polar Privateers
Brrr-gade Buccaneers
Glacial Galleons
The Snowy Sea Dogs
Winter Wave Riders
Frostbite Fleet
Iceberg Invaders
Shivering Shipmates
Cold Current Corsairs
Subzero Swashbucklers
Blizzard Buccaneers
Cool Current Crusaders
The Frozen Flotilla
Hailstorm Helmsmen
Icicle Irregulars
Nippy Navigators
The Freezing Fleet
Chill Charter Crew
Frostbound Frigates
Permafrost Pirates
Icecap Invaders
Snowstorm Sailors
Arctic Anchors
Chilly Cutthroats
Frigid Foragers
Winter Wind Wanderers
Check Out: 450+ Warrior Team Names to Conquer the Competition
Pirate Theme Names
Ghost Ship Guardians
Treasure Trove Trackers
Map & Compass Marauders
The Parrot Pals
Eyepatch Enthusiasts
Black Spot Brigade
Golden Doubloon Divers
Rum Barrel Raiders
Sea Monster Seekers
Hidden Cove Conquerors
Forbidden Island Finders
Lost Lagoon Looters
X Marks the Spot Squad
Skull & Bones Band
Shipwreck Salvagers
Mermaid Whisperers
Cannonball Club
Peg Leg Pioneers
Sailing Superstitions
Deck Swabbing Dudes
Mysterious Map Masters
Treasure Chest Chasers
Legendary Looter League
Plank Walking Party
Sunken Ship Sleuths
Ocean's Odyssey
Jolly Roger Rangers
Mystic Mermaid Mariners
Sailor's Superstition Squad
Seascape Seekers
Check Out: 480+ Scavenger Hunt Team Names‍ (BEST Ideas)
Badass Pirate Crew Names
Savage Sea Sentinels
Thunderous Tide Turners
Wicked Wave Warriors
Dreadnought Dominators
Brutal Buccaneer Brigade
Ruthless Reef Raiders
Fierce Flotilla Fighters
Stormbringer Sailors
Vicious Viking Vandals
Ironsides Invincibles
Merciless Mariner Militia
The Galleon's Grip
Cutthroat Commanders
Skullsplitter Squadron
Fearless Fleet Force
Harbinger of Havoc Horde
Plundering Pirates of Peril
Sea Serpent's Strike
Ocean's Outrage Outlaws
Buccaneer's Bane
Corsair's Claw
Tidal Terror Troop
Pirate's Pinnacle Predators
Siren's Fury Force
Leviathan's Legion
Kraken's Killers
The Typhoon Titans
Sea's Scourge Squad
Hurricane's Havoc Heroes
Abyssal Avengers
Check Out: 450+ Travel Group Names For Avid Travelers
Funny Pirate Crew Names
Giggling Grog Gulpers
Chuckling Cutlasses
Snickering Sea Serpents
The Jolly Jokers
Amusing Anchor Arms
Hysterical Hook Hands
Laughing Looters League
Whimsical Wave Walkers
The Comical Corsairs
Silly Seadogs
Mirthful Marauders
Quirky Quartermasters
Waggish Water Wanderers
Jesting Jib Jockeys
Grinning Galleons
Hilarious Helmsmen
Buffoonish Buccaneers
Merry Map Makers
Rollicking Riggers
Frivolous Flotilla
Playful Plank Pranksters
Scurvy Scallywags' Shenanigans
The Chuckle Crew
Kooky Kraken Krew
Laughing Landlubbers
Jestful Jolly Rogers
Guffawing Gunners
Ticklish Treasure Trove
Wisecracking Wave Riders
Smirking Shipmates
Check Out: 450+ Survivor Team Names For Your Group and Tribe
Pirate Clan Names
Sea Serpent's Kin
Black Pearl Brotherhood
Corsair's Collective
The Scurvy Clan
The Cutlass Clan
Privateer's Pact
The Oceanic Order
Jolly Roger's Relatives
Treasure Trove Tribe
Gold Grappler's Guild
Salty Seafarer's Siblings
The Cannonball Clan
Swashbuckling Siblings
The Sea-Wolf Kin
Pirate Bay Bloodline
Mystic Mermaid's Family
Skull and Crossbones Clan
Nautical Nomad's Network
Davy Jones' Descendants
Rum Runner's Relatives
Seafaring Saga
Rogue Wave Riders' Roots
Legendary Looter's Lineage
Stormy Sea Siblings
Buccaneer Brotherhood
Anchor's Ancestry
Shipwrecked Sharks' Squad
Ocean Odyssey Origin
Galleon Guardians' Genealogy
Plank Walkers' Progeny
Check Out: 450+ Camp Team Names to Ignite the Spirit of Adventure
Pirate Guild Names
Kraken's Keepers Guild
Siren's Song Society
Poseidon's Protectors
Leviathan's League
Mermaid's Menagerie
Ocean's Oracle Order
Neptune's Nobles
The Triton's Troop
Sea Witch's Syndicate
Calypso's Covenant
Atlantis Alliance
Ocean Odyssey Organization
Seaside Sorcerers' Society
Mystical Mariners' Meet
Nautical Nomad's Network
Lagoon Legends' League
The Tide's Treasurers
Sea Sprite Sailors' Syndicate
Moonlight Mariners' Meet
Starboard Spirits' Society
Celestial Sailors' Circle
Salty Sirens' Syndicate
Deep Sea Diviners' Domain
Enchanted Explorers' Ensemble
Mystic Maelstrom's Membership
Nereid Navigators' Nucleus
Seafarer's Spell Circle
Aquatic Adventurers' Alliance
Coastal Corsairs' Congregation
Sea Sprite Sentinels' Society
Check Out: 450+ VIP Group Names (Cool, Unique, and Funny Ideas)
Tips to Choose the Perfect Pirate Team Name
Choosing the right name for your pirate team is as crucial as a compass is to a sailor. Here are some tips to help you navigate through the sea of options:
Reflect Your Team's Spirit: Your name should embody its essence. Pick a name that mirrors your crew's personality, whether fierce, humorous, or adventurous.
Consider Context and Audience: The context in which you'll use the name (like a gaming group, sports team, or corporate event) should influence your choice. Also, think about who will hear or see the name.
Uniqueness Counts: Aim for a name that stands out. Avoid clichés to ensure your team's name isn't lost in a sea of similars.
Easy to Remember: A memorable name makes a lasting impression. Choose something catchy that sticks in people's minds.
Check for Availability: If you're using the name online or for a formal group, ensure it's not already taken.
Check Out:
Conclusion
Embarking on the quest for the ideal pirate team name is an adventure. It's a blend of creativity, reflection, and a dash of daring. Whether you choose a badass, cool, funny, or simply unique name, remember that it's a flag under which your team will sail. So, hoist your Jolly Roger high and embrace the spirit of the high seas with a name that resonates with your crew's character and journey. May your team's name be as legendary as the tales of the seven seas!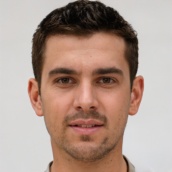 Greetings, I'm Alex – an expert in the art of naming teams, groups or brands, and businesses. With years of experience as a consultant for some of the most recognized companies out there, I want to pass on my knowledge and share tips that will help you craft an unforgettable name for your project through TeamGroupNames.Com!