Welcome to the colorful world of Rangoli, where art meets competition! Rangoli, a timeless tradition, brings communities together, one vibrant design at a time.
If you're gearing up for a rangoli contest, you know the first splash of color starts with a name, a name that embodies your team's spirit and creativity.
Finding the perfect Rangoli Team Names can be as challenging as the competition itself, but it's also a chance to stand out.
In this guide, we'll unveil a kaleidoscope of rangoli team names that are as unique and lively as the art you create. So grab your colored powders and let's dive into the art of naming your rangoli squad!
Rangoli Team Names
Your team name is your banner, the first impression you make on judges and fellow competitors. It sets the tone for your designs and can even inspire your rangoli art. Below, find a palette of creative names that capture the essence of rangoli:
Color Symphony Squad
Vivid Visions Crew
Palette Pioneers
Design Dynamos
The Luminous Legends
Diwali Diadem
The Glowing Guardians
Color Curve Collective
Harmony Hues
Motif Masters
Hue Harmonizers
Kaleido Creators
Lively Lines League
Sparkling Spirits
Incandescent Icons
The Gleeful Glows
Shining Supremes
Twinkling Talents
Spectrum Spinners
Mirage Makers
Pattern Patrons
Artistic Alchemists
The Dazzling Divas
The Radiant Rays
Diwali Dynamo
Brilliance Brigade
Mystic Mandala Makers
Chromatic Champions
Design Dreamers
Patterning Pacesetters
Tradition Trailblazers
Ethereal Artists
Vivacity Vanguards
Shade Shapers
The Beacon Brigade
Flame Followers
Twinkling Titans
The Gleaming Gems
Glittering Gurus
Radiance Rangers
Pigment Pals
Luminous Layouts
Aesthetic Avengers
Swirl Savants
Tint Technicians
Contrast Crafters
Luminary Lions
Shimmering Stars
Team Names for the Rangoli Competition
A rangoli competition is a battleground of creativity and finesse. Your team's name should be as competitive and striking as the art you're presenting. Here's a list of names that promise to be memorable:
Rangoli Raiders
Swirl Warfare
Hue Strategists
Pattern Warriors
Color Clash Collective
Design Dominators
Chroma Commanders
Palette Snipers
Mandala Militants
Tint Titans
Spectrum Spartans
Vibrancy Veterans
Art Amazons
Contour Cavaliers
Brightness Bravados
Lustrous Legends
Pigment Pioneers
Craft Conquerors
Shade Soldiers
Motif Moguls
Design Defenders
Artful Allies
Mandala Monarchs
Precision Painters
Color Crusaders
Visionary Victors
Swirl Syndicate
Pattern Phalanx
Kaleido Knights
Tonal Troopers
Chromatic Crusade
Hue Heroes
Check Out: Team Names For Competition
Rangoli Group Names
The name of your group should reflect the unity and collective creativity of your members. Here are dynamic rangoli group names that speak to togetherness and the shared love for this art form:
The Color Coalition
The Harmony Huddle
Palette Partners
Design Dynasty
Chroma Cohort
Mandala Mates
Pigment Posse
Swirl Squad
Tint Tribe
Hue Haven
Pattern Pack
Spectrum Synod
Vibrancy Vanguard
Contour Clan
Shade Syndicate
Motif Guild
Artistic Alliance
Chromatic Clan
The Tonal Team
Design Domain
Luminosity League
Mandala Fellowship
The Artful Assembly
Craft Collective
Color Conclave
The Swirl Society
The Hue Hive
The Pattern Parliament
Visionary Village
The Contrast Council
Check Out: Color Team Names
Unique Team Names for the Rangoli Competition
Unique names stick in minds and on score sheets. They echo the innovation and distinctiveness of your team's artistry. Explore these unique team names designed to capture your rangoli competition team's one-of-a-kind essence:
Abstract Aura Artists
The Vivid Veil
Enigma Essence
Hue Horizons
Mystic Motif Mavens
Prism Prowess
Lattice Luminescence
Figurative Fusionists
The Tinted Tapestry
Kaleido Krew
Ethereal Etchers
Color Chronicles
Spectrum Sages
The Patterning Phenoms
Pigment Whisperers
The Artisan Aura
The Mosaic Muse
Panorama Patrons
Silhouette Shifters
Chroma Chameleons
Vivacity Virtuosos
Ornate Odyssey
Polychrome Pilots
The Gradient Guild
Hues and Beyond
Spectrum Storytellers
Mandala Magicians
Twilight Tinters
Color Curators
Rangoli Renaissance
Check Out: Cricket Team Names
Group Names for Rangoli Competition
Every competition is an opportunity to showcase not just your skill, but also your solidarity as a team. Here, group names are as compelling as your combined talents:
The Symmetry Squad
The Palette Brigade
Blended Brilliance
The Harmony Heralds
Figurative Freestylers
The Chromatic Crew
Dye Dynamics
Mandala Masters
Spectrum Sprites
The Tinted Trio
Whimsical Weavers
The Contour Collective
Design Devotees
Color Chemistry Club
The Motif Magicians
The Artful Antics
Luminous Legends
The Craft Cosmos
Hue Harmonics
The Pattern Pioneers
Chroma Crusaders
Artful Essence
The Swirl Syndicate
Mosaic Mavericks
Radiant Rangoli Rebels
Spectrum Savants
The Vivid Vanguard
Hue Harmony
Lattice Legends
The Color Command
Check Out: Group Names For Friends
Rangoli Team Name Suggestions
Sometimes all it takes is a little inspiration to spark a name that feels just right for your team. Let these suggestions be the muse for your rangoli group's title:
Aura Artisans
The Zenith of Zest
Color Cascade
The Design Deviants
The Chroma Connoisseurs
Spectrum Scouts
Mandala Maestros
Tinted Titans
Visionary Vectors
Hue Haven Heroes
The Pixel Pundits
Fusion Fantasia
The Contrast Cartel
Pattern Patrons
The Artful Archetypes
Mystic Muralists
The Gradient Guardians
The Luminosity Lads
Shadow and Shine
Tonal Tapestry Team
The Saturation Specialists
The Mosaic Mindset
Color Catalysts
Rangoli Rangers
Spectrum Strategists
The Vivid Vortex
The Palette Prowess
Contour Crafters
Mandala Mavericks
The Hue Hypnotists
Check Out: Family Group Names
Rangoli Competition Team Names
Capturing the competitive edge and the beauty of rangoli, the following names are designed to give your team an unforgettable identity in the arena of rangoli artistry:
The Artful Ambush
The Vivid Valkyries
Chromatic Combatants
Design Desperados
The Elite Etchers
The Spectrum Spartans
Mandala Marauders
Tinted Tacticians
Color Command
The Pigment Pirates
Motif Marauders
Contour Cavaliers
The Shade Strategists
Vibrant Vanguard
The Luminous Legion
Hue Highlanders
The Pattern Paladins
The Craft Crusaders
The Silhouette Squad
Chroma Champions
The Mosaic Marquee
Precision Painters
Vivid Victors
Swirl Scions
The Tonal Titans
Mandala Monarchy
The Gradient Gladiators
Palette Pacesetters
The Color Cavaliers
The Rangoli Rebels
Check Out: Sibling Group Chat Names
Group Name for Rangoli Competition
A compelling group name is your team's signature, it's what gets you remembered and respected in the rangoli arena. Below is a collection of group names tailored for teams that want to make a statement in any rangoli competition:
Palette Prodigies
Hue Harmonics
Color Crusade
Mandala Monarchy
Spectrum Syndicate
Contour Crew
Swirl Syndicate
Luminous Legion
Vivid Virtuosos
Tint Technocrats
Chromatic Crew
Pigment Pals
Design Dynasty
Motif Mavericks
The Gradient Guild
Silhouette Scholars
Vivacity Vanguard
The Artful Artisans
Ethereal Ensemble
Chroma Collective
The Tonal Tribe
Rangoli Rangers
Pattern Patrollers
The Swirl Society
The Color Collective
Mandala Mavens
Hue Heroes
The Pigment Pack
Spectrum Strikers
The Design Den
Check Out: Trio Names
Tips to Choose Rangoli Team Names
Choosing the right name for your rangoli team is crucial. It's not just a label; it's a reflection of your team's identity, style, and artistic philosophy. Here are some tips to help you choose a name that resonates:
Reflect on the essence of your team: What are your values? What is your artistic style?
Consider the impact: Is it easy to remember? Does it stand out?
Seek inspiration: Look at your favorite pieces of art, colors, and patterns.
Play with words: Alliterations, puns, and rhymes can make names catchier.
Get feedback: Share with friends and family to see which names resonate.
Think about versatility: Ensure the name fits different themes and rangoli designs.
Check for uniqueness: A quick search can ensure your name isn't already taken.
Check Out: Duo Names
Conclusion
There you have it – a spectrum of rangoli team names to brighten your competitive edge and make a lasting impression. Remember, a name is more than just a collection of letters; it's the first stroke of your team's masterpiece.
Whether you choose to be the Color Crusaders or the Mandala Monarchs, make sure your name is a true representation of your team's spirit and skill. Now, armed with inspiration and tips, you're ready to choose a name that's as vibrant and captivating as the rangoli you create.
Go ahead, make your mark, and let your team's colors fly high!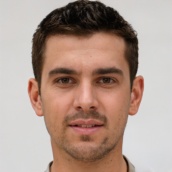 Greetings, I'm Alex – an expert in the art of naming teams, groups or brands, and businesses. With years of experience as a consultant for some of the most recognized companies out there, I want to pass on my knowledge and share tips that will help you craft an unforgettable name for your project through TeamGroupNames.Com!