When coming up with a new name for your Roblox group, it is important to think of something creative and unique. You want the name to reflect the members of the group and make it easy for people to find. Here are some tips to help you come up with a great Roblox group name:
Consider the Purpose of Your Group – What type of group are you creating? Are you starting a game development team or a fan club? Is it for role-playing or discussing strategies? Think about the purpose of your group and use keywords to create a name that reflects it.
Play with Words – Brainstorm some ideas and play around with words to create something that is both catchy and memorable. Think of puns, rhymes, or alliteration.
Use Pop Culture – Popular TV shows, movies, and video games can be great sources of inspiration when coming up with a Roblox group name. Look for popular characters and catchphrases that you can use to create something unique and fun.
Keep It Short and Sweet – Shorter names are easier to remember and more likely to catch people's attention. Try to keep your name under 12 characters if possible.
Be Original – Do a quick search of existing Roblox group names before settling on one for yourself. You don't want your name to be too similar to anyone else's.
By following these tips, you can come up with a great and creative Roblox group name that will help your group stand out from the rest. Here are some examples of Roblox group names to get your creativity flowing:
Cool Roblox Group Names
If you're looking for the perfect Roblox group name, you've come to the right place. From funny and creative to catchy and cool, we have compiled a list of the best group names for your upcoming Roblox adventure!
Gamerz Paradise
Block Builders
Role-Playing Gamers
Code Warriors
Building Buddies
Roblox Magic Makers
Build-A-World Crew
Strategy Seekers
Adventurers' Alliance
Pixel Poppers
Builders United
Game Geeks Unite
Spiritedlife
fairy fields
Aspringrainbow
outxrspxce
Roomybloom
The Adventurers Club – For those who enjoy exploring new worlds and digging into mysteries.
The Robo-Gang – A robotic themed group for robot enthusiasts.
The Builders – For gaming groups that work together to build awesome creations.
Elite Gamers – For the top-tier gamers out there who strive for excellence.
The Explorers – For those who are always on the lookout to find new areas and experiences in Roblox.
The Dreamers – A group of friends who have big ideas and exciting dreams.
The Adventurers – For those who take on daring tasks and overcome all obstacles.
The Enchanted Forest – For those who love magical creatures and enchanted forests.
Team Epic – A name for the ultimate gamer team.
Roblox Builders Club – For those who like to create and build things in Roblox.
Catchy Roblox Group Names
If you are looking for a creative and engaging name for your Roblox group, then here are some ideas to get you started:
afterglow
Backdouble
Angelberry
Robloxygen
Cyberking
cosmic angels
Well_Endowed
Envy Resolved
Tango Boss
Blox Legion
Dynos
Peachtoffey
Economacy
Masterofroblox
Frenzy Shooters
Snipe The Hype
Gamerjunkie
Roboassassin
outfit check
The Warriors – A group of brave players who never back down from a challenge.
The Legends – An honorific title for the most experienced and skilled Roblox players out there.
The Visionaries – For groups of friends with a shared vision of the future.
The Roblox Mafia – You'll be the mob in no time!
Block Party – Get the party started with your group of Roblox players.
The Co-op Crew – Team up and conquer all challenges together!
Redstone Rebels – Perfect for those who love to build with Redstone in Roblox.
Glitch Gangsters – Show your glitchy side!
The Grazers – Show off your tranquil side with this peaceful team name.
Game Masters – Perfect for a team of experts who know all the tricks and tips to winning.
The Gladiators – Show off your brave side with this powerful team name.
Aesthetic Roblox Group Names
No Bliss
Tharlownave
Tooth Fairy
Awmlover
Realonline
The Fairy's Land
Leftshark
Tackle Mind
Play Waves
cozyfields
Odd Hooligans
Comfykart
DreamScape
Just Some Teenager
This is Us
Dazzle Patriot
White Ooze
cloud nine
We Create
Crytic Wanderer
Robothon
The Code Breakers – For those who like to solve programming puzzles.
The Techno Wizards – For tech-savvy gamers.
Pixel Pushers – Push the boundaries of Roblox gaming.
The Builders Guild – Create with others and make some amazing projects!
Script Sisters – Girls rule in this group name!
Noobs Incorporated – All noob players welcome here!
The Space Explorers – A group for space fans and astronomy enthusiasts.
The Creators – For members who come up with innovative ideas and bring them to life.
The Conquerors – For groups that always strive to be victorious in all their Roblox adventures.
The Magnificents – A title for players who stand out amongst the rest.
The Gladiators – For those who fiercely battle their way through Roblox.
Unique Roblox Group Names
Having a unique Roblox Group Name is essential in helping your group stand out from the crowd and make it memorable for your members. A great way to come up with a fun, cool, or creative name for your Roblox group is to brainstorm some ideas that reflect the type of team you are trying to build. Here are some ideas for unique Roblox group names that can help spark your creativity!
Daredevil_Boii
Disbosom
Crytic Wanderer
Epic Noisy Pie
Noobies Choosies
Marshmallows Wonder
Peppermintpatty
Careful Eagle
Goddesslax
Heaven's Garden
Spirited Life
Autumnworld
Dark Spirits
Glad Angel
Dynoz
Fuzzy Smile
Anonymousknight
Calm Outlaws
Anonymous Knight
Marshmallows Wonder
sctintillx
Addicted To It
Wizard Harry
Play Waves
Leading Light
ROBLOX Royalty – Let everyone know that your group is the best of the best.
The Roblox Elite – Your group is sure to be full of talented players.
Legendary Explorers – Perfect for adventure-themed games in Roblox!
Developers United – A great name for groups focused on game development and coding together in Roblox Studio.
The Roblox Revolution – Have you ever wanted to make a change in Roblox? This is the name for you!
Epic Gamers – Show your skills and have fun playing with friends.
Master Builders – Let everyone know that your group is the best at building games in Roblox Studio.
The Roblox Crusaders – Rally up your group and take on any challenge!
Creative Roblox Group Names
When creating a Roblox group, it can be difficult to choose the perfect name. Group names should stand out and be creative so that players recognize your group as unique. Here are some of the best Roblox group names for you to use:
Realonline
Multiply Divide
club candy
This Lizard
Robloxghost
Oops Lady
Thunderbeast
Falling Blxssoms
Pro-Grow Blow
1ngenues
Lucky Sunshine
Pro-Grow Blow
Luckycat
Optimally Ace
Go Striker
Aspiring Rainbow
supreme surfer
Thunder Fight
Dreamers Unite – Celebrate creativity and imagination with this name.
Glorious Gaming – Perfect for groups of gamers who want to make the most out of their Roblox experience.
The Heroes – A title reserved for those who put themselves in harm's way to save others.
Captain of the Ship – A nautical-themed name for captains of their own crews.
The Creative Warriors – For those who like to battle with their imagination.
The Conquerors – A name for the ultimate gaming champions.
The Roblox All Stars – For users who are devoted to the game and want to be stars.
Clever Roblox Group Names
Cute Crashers
Blessedlyblessed
The Followers
morning dew
code black
Puzzleprincess
Awmlover
superfly
Hungry Admirals
Chilly
Twin Butterfly
Order of the Blox
Primogenous
Noobies Choosies
epxphanyx
Optimally Ace
Fitness Smiles
Styliferous
aromatic wonder
Warriors Of Light – A great fit for a group of players who always play fair.
The Mercenaries – Perfect for a team that never backs down from a challenge.
Lords Of The Game – Ideal for anyone who wants to show off their gaming skills.
The Creators – For those who like to design and create in Roblox.
Fantastic Four – A fun and classic team name for any group of four friends.
Super Troopers – Perfect for a group of players who are ready to take on any challenge.
Dream Teamers – Show off your dreamy side with this fun name.
Funny Fellows – A great team name for a group of people who love to make each other laugh.
Loot Seekers – Ideal for a group that loves to hunt for in-game treasures.
Also, Check-Out: 750+ Roblox Usernames Ideas
Cute Roblox Group Names
Coming up with a great Roblox group name can be a challenge. It needs to be catchy, fun, and memorable. Here are some ideas to get you started:
White Ooze
Addictivated
L'enchante
Pink Leader
Us Cool
Dark Spirits
Fuzzy Smile
Annoyed Power
Peppermint Patty
Candy Queens
Noobs Chubs
Penniform
Shortle
Battle Mistress
Trollers Goals
Regular Discipline
Master of Roblox
Bite The Lime
Wackywinner
Fuzzy Pack
Anonymous Knight
Acuteassasin
No Bliss
Popeyes
Paragon Perfection
The Unstoppable – It's all about team power!
Extraterrestrials Club– Explore the outer limits of Roblox in this group name.
No Limits – Take your Roblox gaming to the next level.
The Roblox Heroes – Be the hero your group needs!
Also, Check-Out: 410+ Gaming Usernames and Names Ideas
Funny Roblox Group Names
Queen Bee
puretopia
Gizmo Pixels
Legendary Us
Myworldblox
recycle bin
Amazing Us
Fearlessmaster
Be Cool
Be Discipline
Pixierobo
Frozen Enjoyer
Strong Words
Legendary Princess
Dazzlingspike
Carefuleagle
Blessedly Blessed
Left Shark
above the stars
Calm Outlaws
Legendaryhero
Bloxbroad
Popeyes
fly high
3 am club
Annoyed
Puzzle Princess
Also, Check-Out: Gaming Team Names
Professional Roblox Group Names
Hydrone
A Spring Rain
Dazzling Spike
Legends Reload
Bloxville Bandits
Angry Birds
Dizzy Irresistible
carriage of chill
Autumn World
pixie meadow
shenanigans
aesthetic souls
fairy dreams
Brookie
backstage
Butterfly Princess
Also, Check-Out:
How To Pick a Name For Your Roblox Group
Roblox Groups are a great way to join forces with like-minded players and create a community within the game. With that in mind, it's important to pick an appropriate name for your group that will attract players who share your interests and make sure everyone knows exactly what you're all about! Here are some tips on how to choose an impressive and memorable name for your Roblox group.
Keep it simple: A complicated or difficult-to-pronounce name may cause potential members to pass up on joining your group. Stick with a straightforward name that's easy to say and remember.
Consider your purpose: What is the purpose of your Roblox group? Is it for a specific game, such as playing the popular Battle Royale game on Roblox? Or is it for role-playing with other players in a fantasy world? Your group name should reflect the purpose of your community.
Make it unique: Steer clear of generic words like "gamers" or "community." Instead, come up with something that will make your group stand out from the crowd.
Have fun: Your group name doesn't have to be serious – it can be humorous or even a pun! A funny name may encourage others to join and create a more lighthearted atmosphere within your group.
By following these tips, you're sure to pick a name that will draw attention and make your Roblox Group stand out from the rest. Good luck!
Also, Check-Out: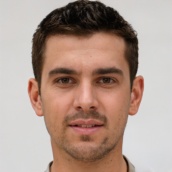 Greetings, I'm Alex – an expert in the art of naming teams, groups or brands, and businesses. With years of experience as a consultant for some of the most recognized companies out there, I want to pass on my knowledge and share tips that will help you craft an unforgettable name for your project through TeamGroupNames.Com!