As Thanksgiving approaches, the excitement to celebrate this festive occasion with friends, family, and colleagues grows. A key element of these celebrations is the creation of teams for various fun activities, and what better way to ignite the spirit of camaraderie and festivity than by choosing the perfect Thanksgiving team names?
A clever, unique team name sets the tone for the event and adds an extra layer of fun and creativity to your Thanksgiving gatherings. In this guide, we'll explore a wide array of Thanksgiving-themed team names, from the funniest puns to the most creative plays on words, ensuring your Thanksgiving teams stand out!
Thanksgiving Team Names
Thanksgiving is all about gratitude, family, and a little fun competition. Here are 30 Thanksgiving team names that capture the essence of this beloved holiday:
The Thankful Turkeys
Pilgrim Pioneers
Harvest Hustlers
Gravy Boat Sailors
Pumpkin Pie Pros
Cornucopia Crew
Turkey Trotters
Feast Fighters
Autumn Avengers
Gobble Gang
Pie Masters
Cranberry Clan
Stuffing Squad
Fall Fanatics
Grateful Gatherers
November Knights
Bountiful Bunch
Yams Yacht Club
Potluck Packers
Sweet Potato Sprinters
Gratitude Groupies
Tabletop Titans
Wobble Before You Gobble
Feast Mode Friends
Pumpkin Spice Society
Turkey Day Trailblazers
Leftover Legends
Apple Pie Allies
Macy's Parade Marchers
Harvest Moon Howlers
These names are not just fun and festive but also resonate with the themes and symbols of Thanksgiving, ensuring that every team feels a part of the holiday spirit.
Thanksgiving Group Names
Whether you're forming a group for a Thanksgiving charity event or just for a family get-together, these group names will add an extra layer of joy to your festivities:
The Gobbling Gladiators
Pilgrim's Progress Posse
Autumnal Alliance
Turkey Whisperers
Basting Buddies
Pie Perfectionists
Feastful Friends
Gravy Guild
Thankful Throng
Harvest Harmony
Poultry Patrollers
Cranberry Collective
Bountiful Brigade
The Stuffing Society
Fall Foliage Fellowship
Pilgrim's Party Pack
Giblet Gang
Praying & Playing Partners
Pumpkin Patch Pals
Cornbread Companions
Gratitude Guild
Sweet Corn Syndicate
Turkey Trot Tribe
Parade Planners
Harvest Hoopla Crew
The Giving Group
Pie Baking Battalion
Mashed Potato Mavericks
Autumnal Assembly
Feast Day Friends
These group names are designed to foster a sense of unity and celebration, perfect for any Thanksgiving-themed event or activity.
Best Thanksgiving Team Names
For those looking for the cream of the crop in team names, this list is for you. Here are 30 of the best Thanksgiving team names that are sure to be a hit:
The Gobble Gurus
Pilgrim Pathfinders
Harvest Heroes
Gravy Gourmets
Pumpkin Pie Pioneers
Cornucopia Champions
Turkey Triumphers
Feast Fanatics
Autumnal Aces
Gobble Gangsters
Pie Perfection Pioneers
Cranberry Crusaders
Stuffing Stars
Fall Fiesta Fanatics
Gratitude Gladiators
November Nomads
Bountiful Bosses
Yummy Yam Yachties
Potluck Power Players
Sweet Potato Sprint Stars
Gratitude Gurus
Tabletop Titans
Wobble Gobble Winners
Feast Mode Masters
Pumpkin Spice Specialists
Turkey Day Titans
Leftover Legends
Apple Pie Admirals
Parade Precisionists
Harvest Moon Heroes
These names are catchy and embody the essence of Thanksgiving, making them perfect for any team looking to stand out.
Funny Thanksgiving Team Names
Ready for a giggle? These funny Thanksgiving team names are perfect for those who love a good pun or a playful twist on traditional Thanksgiving themes:
The Baste Bunch
Gravy Boat Rockers
Pumpkin Pie Pirates
The Tur-Keys
Yam Jammers
Giblet Jigglers
Stuffing Stuffers
The Rolling Potatoes
Corn on the Cobblers
Pilgrim's Punchline
The Gobble Gobblers
Feast Beasts
Pie in the Sky
The Prankster Pilgrims
Tofurky Trotters
Cranberry Comedians
Butterball Ballers
The Sassy Squashers
Leftover Lifesavers
Grateful Giggles
The Poultry Posse
Turkey Teasers
The Thankful Thighs
Gravy Guerrillas
The Cornucopia Comics
Witty Wingmen
Pilgrim's Prancers
Stuffing Scallywags
The Mashed Marauders
Turkey Day Tricksters
These names are a delightful mix of humor and Thanksgiving spirit, ensuring that your teams stand out and have a great time.
Check Out: 644+ Family Group Names to Create Lasting Memories
Cool Thanksgiving Team Names
For those seeking something modern and hip, these cool Thanksgiving team names are the perfect blend of trendy and thematic:
The Feast Mavericks
Autumn Rebels
Turkey Trendsetters
Gobble Gods
Harvest Hipsters
Gravy Groovers
Pilgrim Punks
Cranberry Cool Cats
Stuffing Stylists
Pumpkin Pie Pros
Yam Yakuza
Cornucopia Kings
Pie Pioneer Posse
The Bountiful Bandits
November Ninjas
Grateful Gliders
The Leftover Legends
Sweet Spuds Squad
Feast Mode Freaks
Autumnal Aesthetes
Turkey Trot Trendies
Gravy Gangstas
Pilgrim Party People
The Harvest Hustlers
Pie Slice Sirens
Stuffing Street Crew
Cornbread Cavaliers
The Gobbling Glitz
Baste Brigade
The Thankful Thrillers
These names are not just cool but also encapsulate the spirit of Thanksgiving with a fresh and modern twist.
Check Out: 500+ Cooking Team Names Ideas, and Suggestions
Creative Thanksgiving Group Names
Unleash your creativity with these imaginative and unique Thanksgiving group names, perfect for adding an artistic flair to your gathering:
The Pilgrim Picasso Pack
Harvest Haiku Heroes
Gobble Gaudi Gang
Gravy Gauguin Group
Pumpkin Pollock Posse
Cornucopia Kahlo Crew
Turkey Dali Troop
Feast Van Gogh Friends
Autumnal Monet Mates
Pie Pissarro Pals
Yam Yayoi Yarners
Cranberry Cézanne Collective
Stuffing Seurat Squad
The Matisse Mashers
November Nighthawks
Gratitude Gogh-Getters
The Leftover Lichtensteins
Sweet Spud Surrealists
The Warhol Wobblers
Autumnal Andy's Army
Turkey Trot Toulouse
Gravy Basquiat Bunch
Pilgrim's Pollock Party
The Harvest Hockney Huddle
Pie Picasso Pioneers
Stuffing Stella Stars
Cornbread Calder Crew
The Gobbling Goldsworthy
Baste Botticelli Brigade
The Thankful Thiebaud Team
These names blend the themes of Thanksgiving with a touch of art history, offering a unique and creative spin on traditional group names.
Check Out: 450+ Lunch Group Names (Best & Creative Ideas)
Thanksgiving Group Name Ideas
Looking for something both meaningful and unique? These Thanksgiving group name ideas offer a mix of thoughtfulness and originality, perfect for any Thanksgiving celebration:
The Thankful Hearts
Pilgrim Path Blazers
Harvest Harmony
Gravy Bonds
Pumpkin Patch Partners
Cornucopia Comrades
Turkey Day Dreamers
Feast Friends
Autumnal Allies
Gobble Goodwill Group
Pie Loving Pals
Cranberry Cohorts
Stuffing Soulmates
The November Network
Bountiful Buddies
Yam Yearners
Potluck Pioneers
Sweet Potato Squad
Gratitude Gatherers
Tabletop Trailblazers
Wobble Gobble Wanderers
Feast Mode Fam
Pumpkin Spice Squad
Turkey Trot Team
Leftover Luminaries
Apple Pie Aficionados
Parade Pioneers
Harvest Moonlighters
Baste Brigade
The Thankful Tribe
These names are designed to evoke a sense of camaraderie and gratitude, reflecting the true spirit of Thanksgiving.
Check Out: 448 Dinner Group/Club Names Ideas and Suggestions
Best Thanksgiving Group Names
For groups seeking names that are a cut above the rest, these best Thanksgiving group names combine creativity, festivity, and a touch of class:
The Elite Gobblers
Pilgrim Prestige
Harvest Honor Brigade
Gravy Grace Guild
Prime Pumpkin Pie Posse
Cornucopia Crown Crew
Turkey Triumph Team
Feast Finesse Fellowship
Autumn Aristocrats
Gobble Gold Gang
Pie Perfection Party
Cranberry Crown Collective
Stuffing Sovereigns
November Nobles
Bountiful Barons
Yam Yacht Yarners
Potluck Patricians
Sweet Spud Sultans
Gratitude Grandees
Tabletop Titans
Wobble Gobble Wizards
Feast Mode Monarchs
Pumpkin Spice Sovereigns
Turkey Trot Titans
Leftover Laureates
Apple Pie Aristocracy
Parade Princes and Princesses
Harvest Moon Highnesses
Baste Brigade Bosses
The Thankful Thanes
These names are both high-quality and imbued with a sense of distinction and elegance, perfect for groups wanting to stand out with sophistication.
Check Out: 220+ Winter-Themed Team Names for Your Next Adventure
Thanksgiving Names
Whether you're looking for a name for your Thanksgiving event, team, or just a festive moniker, these all-encompassing Thanksgiving names offer a variety of choices:
The Grateful Gatherers
Pilgrim Promise
Harvest Haven
Gravy Galaxy
Pumpkin Paradise
Cornucopia Cosmos
Turkey Triumph
Feast Festivity
Autumnal Aura
Gobble Galaxy
Pie Palace
Cranberry Cosmos
Stuffing Sanctuary
November Nirvana
Bountiful Bliss
Yam Yard
Potluck Paradise
Sweet Spud Sanctuary
Gratitude Galaxy
Tabletop Triumph
Wobble Gobble Wonderland
Feast Mode Fiesta
Pumpkin Spice Paradise
Turkey Trot Territory
Leftover Land
Apple Pie Abbey
Parade Pavilion
Harvest Moon Haven
Baste Bastion
The Thankful Territory
These names are designed to encompass the broad spectrum of Thanksgiving celebrations, from the traditional to the modern, ensuring a fitting name for every occasion.
Check Out: 355+ Parents Group Names That Reflects Its Goals and Values
Turkey Trot Team Names
Whether you're running for fun or competition, these Turkey Trot team names are perfect for adding a dash of Thanksgiving spirit to your race:
The Trotting Turkeys
Pilgrim Pacers
Harvest Hustle Heroes
Gravy Gallopers
Pumpkin Pie Pacers
Cornucopia Sprinters
Gobbling Gallopers
Feast Feet Flyers
Autumnal Athletes
Gobble Gaiters
Pie Pace Setters
Cranberry Cruisers
Stuffing Striders
November Nimble
Bountiful Blazers
Yam Yard Dashers
Potluck Pacers
Sweet Spud Sprinters
Gratitude Gallopers
Tabletop Trotters
Wobble Before You Gobble
Feast Mode Milers
Pumpkin Spice Sprinters
Turkey Day Dashers
Leftover Leggers
Apple Pie Accelerators
Parade Path Pacers
Harvest Moon Harriers
Baste Burst Sprinters
Thankful Thigh Burners
These names are fun and festive and encapsulate the energy and spirit of Turkey Trot events.
Check Out: 322+ Baking Team/Club Names to Inspire Your Next Competition
Turkey Team Names
Embrace the spirit of the holiday with these turkey-themed team names, ideal for any Thanksgiving event or activity:
The Gobbling Gladiators
Turkey Trot Titans
Pilgrim's Poultry Pals
Harvest Hens
Gravy Gobblers
Pumpkin Pie Peckers
Cornucopia Cluckers
Feathered Feast Finders
Autumnal Avians
The Basting Birds
Pie Plucking Pioneers
Cranberry Cluck Crew
Stuffing Strutters
November Nesters
Bountiful Beaks
Yam Yard Yelpers
Potluck Peacocks
Sweet Spud Strutters
Gratitude Gobblers
Tabletop Turkeys
Wobble Wingers
Feast Mode Fowls
Pumpkin Spice Squawkers
Turkey Day Talons
Leftover Lurkeys
Apple Pie Aviary
Parade Plume Prowlers
Harvest Moon Hatchers
Baste Brigade Beaks
Thankful Turkeys
These names are perfect for any team or group, highlighting Thanksgiving's fun and festive side with a turkey-centric theme.
Check Out: 750+ Memorable Social Club Name Ideas to Create Buzz
Funny Names for Thanksgiving
Add a sprinkle of humor to your Thanksgiving with these funny and lighthearted names, perfect for any event where laughter is on the menu:
The Gravy Giggles
Pilgrim Pranksters
Harvest Chucklers
Turkey Ticklers
Pumpkin Pie Punnsters
Cornucopia Comedians
Gobbling Guffaws
Feast Funnies
Autumnal Amusers
The Basting Bafflers
Pie Punchlines
Cranberry Crack-Ups
Stuffing Snickerers
November Nonsense
Bountiful Banterers
Yam Yucksters
Potluck Pranksters
Sweet Spud Sillies
Gratitude Guffaws
Tabletop Teasers
Wobble Wits
Feast Mode Funnymen
Pumpkin Spice Satirists
Turkey Day Tricksters
Leftover Laughers
Apple Pie Antics
Parade Parodists
Harvest Moon Humorists
Baste Buffoons
Thankful Thespians
These names are designed to bring a playful and festive atmosphere to your Thanksgiving, ensuring smiles and laughter.
Check Out: 350+ Drinking Team Names to Get Your Game On
Thanksgiving Party Names
Whether you're hosting a big Thanksgiving bash or a cozy family gathering, these party names are sure to add an extra layer of festivity to your event:
The Feast Fiesta
Pilgrim's Party Parade
Harvest Hoopla
Gobble Gala
Pumpkin Pie Palooza
Cornucopia Carnival
Turkey Trotter's Bash
Autumnal Affair
The Bountiful Banquet
Gravy Gala Gathering
Pie Party Extravaganza
Cranberry Celebration
Stuffing Soirée
November Night Fest
Grateful Gathering
Yam Yam Yamboree
Potluck Party Panorama
Sweet Spud Shindig
Gratitude Gala
Tabletop Tête-à-tête
Wobble Before You Gobble Bash
Feast Mode Fête
Pumpkin Spice Shindig
Turkey Day Dance
Leftover Lounge
Apple Pie Assembly
Parade Preview Party
Harvest Moon Happening
Baste Bonanza
The Thankful Throwdown
These party names are designed to be vibrant and inviting, creating a warm and celebratory atmosphere for any Thanksgiving gathering.
Check Out: 350+ Gospel Group Names for Spiritual Melodies
Thanksgiving Challenge Group Names
Ideal for any Thanksgiving-themed challenge or competition, these group names are designed to inspire teamwork and a healthy competitive spirit:
The Gobble Gurus
Pilgrim's Puzzle Masters
Harvest Hustle Heroes
Gravy Game Changers
Pumpkin Pie Puzzlers
Cornucopia Challengers
Turkey Trot Titans
Feast Face-Off Fanatics
Autumnal Athletes
Gobble Games Gang
Pie Perfection Pursuers
Cranberry Crusaders
Stuffing Strategy Squad
November Ninjas
Bountiful Brainiacs
Yam Yard Strategists
Potluck Problem Solvers
Sweet Spud Sprinters
Gratitude Gamers
Tabletop Tacticians
Wobble Before You Gobble Warriors
Feast Mode Masterminds
Pumpkin Spice Strategists
Turkey Day Tacticians
Leftover Legends
Apple Pie Architects
Parade Planners
Harvest Moon Hustlers
Baste Battalion
Thankful Thinkers
These challenge group names are creative and encourage a sense of strategy, teamwork, and fun, perfect for any competitive Thanksgiving activity.
Check Out: 650+ Mother-Daughter Team Names: From Sweet to Sassy
Thanksgiving Name Ideas
Whether you're naming a special Thanksgiving event, a dish, or just seeking a thematic moniker, these Thanksgiving name ideas cater to a wide array of needs:
The Grateful Gathering
Pilgrim's Promise
Harvest Homage
Gravy Groove
Pumpkin Patch Party
Cornucopia Charm
Turkey Tango
Feast of Fun
Autumnal Acclaim
Gobble Good Times
Pie Perfection
Cranberry Cheers
Stuffing Symphony
November Nostalgia
Bountiful Blessings
Yam Yarn
Potluck Panache
Sweet Spud Surprise
Gratitude Gala
Tabletop Treasures
Wobble Gobble Wonder
Feast Mode Magic
Pumpkin Spice Splendor
Turkey Day Delight
Leftover Love
Apple Pie Amore
Parade Pageantry
Harvest Moon Magic
Baste Bliss
The Thankful Throng
These name ideas are versatile, fitting a range of Thanksgiving themes from events to dishes, ensuring readers find the perfect name for any aspect of their Thanksgiving celebration.
Check Out: 350+ Cultural Team Names and Club Names to Inspire
Thanksgiving Themed Names
Embrace the heart of the holiday with these Thanksgiving-themed names, each reflecting the warmth, tradition, and joy of Thanksgiving:
The Harvest Homesteaders
Pilgrim's Pride Parade
Gravy Groove Gatherers
Pumpkin Pie Patrons
Cornucopia Crafters
Turkey Day Trailblazers
Feast of Fellowship
Autumnal Ambassadors
Gobble Guild
Pie Perfectionists
Cranberry Creatives
Stuffing Storytellers
November Nurturers
Bountiful Bakers
Yam Yard Yarners
Potluck Prodigies
Sweet Spud Sages
Gratitude Givers
Tabletop Treasurers
Wobble Gobble Wizards
Feast Mode Mavens
Pumpkin Spice Patrons
Turkey Trot Trailblazers
Leftover Luminaries
Apple Pie Artisans
Parade Pioneers
Harvest Moon Heroes
Baste Brigade Believers
The Thankful Troupe
The Grateful Gatherers
These names are deeply rooted in Thanksgiving imagery and sentiments, providing a perfect thematic fit for various Thanksgiving-related activities and groups.
Check Out: 650+ Party Names [Cool, Catchy, Good, Clever, Fun]
Tips to Choose the Perfect Thanksgiving Team Name
Choosing the right name for your Thanksgiving team or group can be fun but challenging. Here are some tips to help you pick a name that's both fitting and memorable:
Reflect the Spirit of Thanksgiving: Choose a name that embodies the themes of gratitude, togetherness, and celebration.
Consider Your Group's Personality: Pick a name that resonates with the personality and interests of your group members.
Be Creative and Unique: Aim for an original name that stands out.
Keep It Relevant: Make sure the name is appropriate for the event or activity you're participating in.
Use Humor Wisely: If opting for a funny name, ensure it's in good taste and enjoyable for everyone.
Remember Memorability: A catchy or rhythmic name tends to be more memorable.
Involve Everyone: Consider brainstorming as a group to get diverse ideas and ensure everyone feels included.
Avoid Overcomplication: Simplicity often works best – avoid names that are too long or difficult to pronounce.
Check for Commonalities: Make sure the name isn't already widely used by other groups in your circle.
Test It Out: Say the name out loud and see how it feels. Sometimes, the best test is just hearing it.
Remember, the perfect name can add an extra layer of fun and cohesion to your Thanksgiving activities, so take your time to choose one that best suits your team or group.
Check Out:
Conclusion
Choosing the perfect name for your Thanksgiving team or group is more than just a fun exercise; it's a way to enhance the holiday spirit and bring people closer together. Whether you opt for a funny, creative, cool, or deeply thematic name, the key is to capture the essence of Thanksgiving—gratitude, togetherness, and joy.
As we've explored various names and offered tips for selecting, remember that the process can be a part of your Thanksgiving celebration. Involving friends, family, or colleagues in the naming process can spark laughter, creativity, and a sense of unity.
So, as Thanksgiving approaches, embrace the opportunity to christen your group with a name that reflects your collective spirit. Let your chosen name be a banner where you gather to celebrate this festive and meaningful time of year. Happy Thanksgiving, and may your chosen name bring extra joy to your celebrations!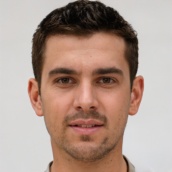 Greetings, I'm Alex – an expert in the art of naming teams, groups or brands, and businesses. With years of experience as a consultant for some of the most recognized companies out there, I want to pass on my knowledge and share tips that will help you craft an unforgettable name for your project through TeamGroupNames.Com!