Winter-themed team names are a great way for people to come together over a shared experience and create an atmosphere of community. Whether it's families celebrating the holidays or friends organizing winter activities, these unique monikers add more than just fun conversations – they bring everyone closer by fostering unity within the group.
Naming a team in the winter season is an engaging and creative undertaking. Consider incorporating your favorite cold-weather hobbies, such as skiing, snowboarding, ice skating, or sledding, into your unique moniker. Or for something truly one-of-a-kind, come up with a pun related to winter that captures the spirit of your team – like 'The Frosty Fives' if there are five members! There's no limit to what possibilities await when brainstorming ideas for naming a festive squad this time of year.
Or, if you're feeling daring, pick a title entirely randomly! Alliterations and rhymes are the way to go when it comes to making any team name more memorable. Some chilly winter-themed alliteration ideas include 'Snowy Sisters,' 'Frosty Fives,' or even the fun-sounding 'Chilly Clique.' If animals have your heart, then names like 'Polar Pals,' 'Arctic Amigos,' or even quirky ones like 'Yeti Yellers' could be just what you need.
If you're searching for a way to get your group into the holiday spirit, creating an imaginative winter-themed team name is just the thing! So put on your thinking cap and have some fun with wordplay – this is your chance to reflect upon what makes each of you in the group special. Then, come up with something that everyone can be proud of and watch as it takes all those activities from good…to great!
So here are some great suggestions to get you started:
Winter-Themed Team Names
Frosty Foes
Ice Storm
Snowy Squad
Snow Angels
Winter Warriors
Arctic Nation
Icebreakers
The Freezz
Sleet Stormers
Freeze Frame
Chilly Champs
Below Zero
Frosty Fighters
The Yetis
Cold Crusaders
Frosty Flakes
Snowstormers
Frosty Paws
Iced Out
Icy Titans
The Snowmen – When you put all of your players together, it's an unstoppable force no one can deny!
North Pole Ninjas– They will take over the competition with their stealthy tactics!
White Walkers – Remember the undead army from Game of Thrones? Your team could be like them- powerful, cold, and ready to conquer anything!
Frosty Friends – Perfect for teams that form strong bonds of friendship through playing together!
Ice Breakers– Ready to break through any obstacle? This name is perfect for your team, then!
Winter Team Names
License to Chill
Chilly Willy
Winter Wolves
Plow Posse
The Giant Freeze
Frozen Fury
Yellow Snow Squad
Snowy Savages
Snow Much Fun
It's Freezin' Season
Cold-Blooded
Polar Express
Blizzard
Wintery Warriors
The Big Freeze
The Fast and the Flurries
Ice Cold Killers
Frosty Pass
The Ice Breakers
Snowy Soldiers
Best in Snow
Snow Way
Arctic Avengers
Avalanche Avengers– A perfect pick for teams ready to take on anything and come out triumphant!
Snow Storm Survivors – This one is great for teams that have weathered the storm together- and emerged victorious.
Winter Warriors– When your team is prepared to fight for what's right!
Arctic Avengers – When you're ready to take on any challenge with an excellent, collected attitude, this name has everything!
Cool Winter-Themed Team Names
Snowflake Squad
Frostbite Brigade
It's Freezin' Season
Winter Blitz
Blizzard Bunch
Ice Queens
Frosty Finishers
Winter Wonderland
We're Up to Snow Good
Frozen Earth
Frosty Flyers
The Icebergs
Lazy Daze
Snow Stormers
Ice Caps
Freeze Warning
Icebreakers
The Ice Aged
Flurries Factor
Winter Warriors
Absolute Zero
Below Freezing
Chilly Champs
White Party
Snowballers– Perfect for when your team is ready to throw a few snowballs at their opponents!
Snow Sharks– Just like the fierce predators of the ocean, your team will be ready to take down any competition that comes it is way!
Also, Check Out: White Team Names
Winter Sports-Inspired Team Names
If you're searching for a creative winter-themed squad name, there's no further need to look. Instead, utilize one of these icy sports-related names for your next tournament!
Frosty Fivers – a basketball team that loves to score
Avalanche All-Stars – for a team of skilled snowboarders
Icy Hot Shots – the perfect name for a hockey team that never misses
Polar Express – an apt name for any express-style skiing or snowboarding team
Frost Bites – a fun name for a curling league or any other winter sport
Cold Front Shooters – an excellent basketball team name to intimidate opponents
Snowglobe Speedsters – if you're looking for something more whimsical and less intimidating.
Winter Weather-Inspired Names
If you're looking for a team name that captures the essence of winter, try one of these winter weather-inspired names.
The Frosty Five: This creative name is perfect for any group that loves the coldest season of the year.
Snow Bunnies: Use this fun moniker to make light of snow's tendency to accumulate in unexpected places during the winter months.
Winter Warriors: For a team determined to brave whatever icy conditions come their way, this name will inspire courage and bravery!
Hailers: If your area experiences occasional hail storms during the winter, this name can be both humorous and appropriate at the same time.
Blizzards: This one could refer to the winter snowstorms or be a nod to the famous Blizzard snack cakes, depending on your team's preference!
Avalanche: This name is excellent for any winter-loving team and pays homage to one of nature's most potent forces.
Icebreakers: A fitting choice for a team that loves to take on tough challenges with enthusiasm and determination.
Icicles: Perfect for a group with an eye toward sparkly and glittery aesthetics.
Frostbite: With this name, you can be sure your opponents won't underestimate you at any point during the season.
Snow Angels: This name hints at whimsy and lightheartedness, making it an ideal choice for a team with a fun-loving attitude.
Also, Check Out: Ski Team Names
Winter Holidays-Inspired Names
The Frosty Ones – For your team's icy, calm composure.
Icy Hot – For your favorite players' hot and cold combination.
Winter Wonderland Wonders – This one is perfect for teams with magical, unique talents to share.
Polar Bears – Sturdy, solid, and sometimes fierce, just like your team!
Jack Frost's Minions– When there's mischief afoot, who better than Jack Frost's Minions to go on the attack?
The Icicles – For teams that always give their opponents a chill whenever they're together!
Snowy Nights – Perfect for when your team is feeling romantic and nostalgic.
Catchy Winter-Themed Team Names
The Big Freeze
The Snow Ninjas
Freezin' Season
Slush Society
Frost Giants
The Big Freeze
Feeling the Chill
Winter Titans
One Hit Wonders
Goose Bumps
The Polar Bear Cubs
The Lazy Daze
Thundersnow United
Snow Sharks
Amazed Ski
We're Melting!
The Avalanche
Icebreakers
Polar Bears
Winter Stormers
The Yetis
The Lake Effects
Frosty Foxes
Also, Check Out: Skateboarding Team Names
Best Winter-Themed Team Name Ideas
Frosty Paws
Penguins
Snow Leopards
Frozen Hearts
Frosty Flakes
The Avalanche
The Frosted Flurries
Winter Warlocks
Winter Wolves
Snowboard Club
Freezin' Season
Snowy Owls
Snow Much Fun
Ice Crystal Crew
The Winter Storm Troopers
Icicles Inc.
White Mountain
Frosty Penguins
The Ice Sculptures
The Snowy Spartans
Polar Bears
Peak Performers
Also, Check Out:
How To Choose a Winter-Themed Team Name
Naming your team can seem intimidating. However, it is essential in creating a sense of unity and pride. So choose something that captures the energy and vibrancy of your squad while also being fun, creative, and unforgettable! If winter's chill inspires you to create a fitting name for your group, here are some helpful ideas to guide you toward finding the perfect winter-themed title.
Think About Your Team's Characteristics: Before settling on a winter-themed team name, evaluate your group's characteristics. What traits do you share? Are there any quirks that may influence the type of winter-themed title you decide upon? By looking at these qualities more closely, it's possible to develop personalized options that distinguish your team from the rest!
Consider Winter Weather: Don't limit yourself to snow and ice when considering a winter-themed team name! Get creative with the other elements of this season. Consider words that capture cold temperatures like "Frosty" or "Arctic Blast," or use imagery related to these icy phenomena: why not go for something like "Snow Bunnies" or "Icicles"? It doesn't matter whether you have an outdoor sports league in mind or want something fun – get inspired by the winter weather conditions around us!
Brainstorm Alternatives: Don't confine yourself to winter weather-related terms. Instead, let your creativity roam, and consider what else is associated with the chilliest time of year—from delicacies (Hot Cocoa) to pastimes (Sleigh Riders) and customs (Jingle Bells). Then, brainstorm an inventive name that encapsulates the essence of your team.
Get Creative: Now that you have some ideas, it's time to get creative and start rearranging words until one combination stands out. Fear not if something doesn't come together ideally—experiment with different arrangements or invent an entirely new word! Your only limit is your imagination when finding the perfect phrase.
Considering these tips, you can quickly think of a perfect winter-themed team name that stands out from the rest and reflects your team's unique traits! Customize it to be witty, hilarious, or professional to ensure your squad is noticed.
Also, Check Out: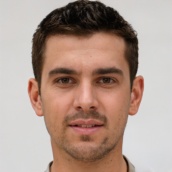 Greetings, I'm Alex – an expert in the art of naming teams, groups or brands, and businesses. With years of experience as a consultant for some of the most recognized companies out there, I want to pass on my knowledge and share tips that will help you craft an unforgettable name for your project through TeamGroupNames.Com!