Are you looking for a fun and creative way to bond with your coed team? Look no further! The solution is simple: come up with a unique and catchy team name that represents you and your teammates. Coed team names are an essential part of any sports or group activity, as they not only bring teammates together but also help build camaraderie and competitiveness.
Coed teams are made up of both men and women, which adds a unique dynamic to the team. This diversity creates a strong sense of teamwork and encourages individuals to work together towards a common goal. Having a coed team name can enhance this bond and create a sense of unity among players.
There are no set rules when it comes to choosing a coed team name. The options are endless, and it all comes down to creativity and personal preferences. Some teams prefer to use clever wordplay or puns, while others may opt for a more serious or inspirational name. Whatever the choice may be, the key is to have fun with it and make sure it's something that everyone on the team can get behind.
So here are some coed team names to get you started:
Coed Team Names
Ball Busters
Game Changers
Goal Diggers
Swift Kickers
The Fireballs
Unstoppaballs
Blitz Charmers
The Invincibles
The Trailblazers
Power Puffs
The Challengers
Hot Shots
The Dominators
No Game Scheduled
Sonic Boomers
Victorious Secret
The Titans
The Equalizers
Dynamic Duos
Thunder & Lightning
Goal-Getters
Harmonized Hustlers
The Innovators
Unstoppable United
Power Pairings
Synchronized Squad
Yin & Yang
Balanced Brigade
All-Star Alliance
Fire & Ice
Brainy Bunch
Coed Commanders
Cosmic Comrades
United We Stand
Blended Brilliance
GenderBenders
Rock & Rollers
Perfectly Balanced
Team Fusion
Double Trouble
Synergy Seekers
Fast & Furious
Skillful Symbiosis
Unity Warriors
Dynamic Diversity
Strength In Numbers
Coed Crusaders
In It Together
Versatile Vipers
Harmonious Heroes
Mindful Mavericks
Athletic Avengers
Mixed Marvels
Cool Coed Team Names
Finding the right coed team name can be a fun and essential part of team building. It's an opportunity to express your team's unique personality, create a sense of unity, and generate some friendly competition. Here are cool coed team name ideas to inspire your team:
Dynamic Duo
The Invincibles
Power Rangers
The Firestarters
Unstoppable United
The Challengers
Fusion Force
Galaxy Guardians
Titan Triumphs
Warriors of the West
Ballistic Blenders
The Equalizers
Turf Titans
Mix Masters
The Hurricanes
Goal Getters
Lightning League
Velocity Vipers
The Pioneers
Dream Destroyers
The Alphas
Phoenix Flyers
The Mavericks
Dynamite Divas
Valkyrie Vanguard
Spectrum Sprinters
The Centurions
The Comets
The Peacekeepers
The Game Changers
Ball & Chain Gang
Fluid Force
The Integrators
Heart & Hustle
Perfect Harmony
Titans United
Game Changers
Collective Genius
The Superlatives
Coed Conquerors
Better Together
Lethal Combination
X & Y Factors
Mind & Muscle
Balanced Avengers
CrossFit Crew
Diverse Dynamos
Victory Vibes
Dream Team
Unlikely Allies
Best Names For Coed Team
Fair & Square
Winning Streak
Absolute Unity
Bravehearts
Mingle Masters
All For One
The Pioneers
Fusion Fighters
Double Impact
Equal Parts
The Invincibles
Jigsaw Puzzlers
Speed & Strategy
The Overachievers
Coed Cobras
Team Jamboree
Infinite Loop
Team Kaleidoscope
Just Blend It
Yin-Yang Yahoos
The Centaurs
Chess & Checkers
Alphas & Omegas
Rolling Thunder
Mind Melders
Lady & The Gents
The Synchronizers
Spice & Sugar
Rainbow Rangers
The Diplomats
Urban Legends
The Mixologists
The Zen Masters
The Jacks & Jills
Fusion Fanatics
Salt & Pepper
Witty Warriors
Majestic Mingle
The Juggernauts
Balanced Bosses
Coed Champions
The Utopians
Odd Squad
The Illusionists
Combo Crusaders
United Front
Quantum Quokkas
Tactical Twosome
Energized Ensemble
Maverick Mingle
Wonder Warriors
Funny Coed Team Names
Coed teams bring together the best of both genders, fostering an environment of camaraderie, mutual respect, and healthy competition. Selecting a funny name for your Coed team can add a layer of fun and positivity, making every game or event more enjoyable and memorable. Here are hilarious Coed team name ideas that are sure to get everyone chuckling:
Balls & Dolls
Bros & Does
Sons of Pitches
Smokin' Aces
Gutter Gals & Guys
Hit-faced
Chicks & Sticks
Witty Wombats
Dudes & Divas
Scoregasm
Pitches Be Crazy
Stud Muffins & Cupcakes
Kicking Assets
Vicious & Delicious
The Mullet Mafia
Running on Empty
Ballsy Broads & Dudes with Attitude
Alcoballics
Victorious Secret
Net Results
Spike Tyson
Mixed Nuts
Serve-ivors
Serving Cervezas
Scared Shotless
Bumpin' Uglies
Net Ninjas
Drunkin Donuts
One Hit Wonders
Not Fast, Just Furious
Spiked Punch
Sets on the Beach
Settle Scores
Block Busters
Between a Walk and a Hard Pace
Balls Deep
Notorious D.I.G.
Kickin' Chickens
The Has-Beens and Never Were
Sore for Days
Block You Like A Hurricane
Balls Out
Some Spike it Hot
Setting Ducks
Wii Not Fit
Brokebat Mountain
Block and Awe
Disco Ninjas
Cereal Killers
Spike It Like It's Hot
Coed Softball Team Names
Coed softball teams provide a fantastic opportunity for people of all genders to come together and enjoy the sport. Team names for these squads are an essential part of the fun, often expressing the team's identity, humor, and camaraderie. Coming up with creative and inclusive names can spice up the competition, create a sense of unity, and make every game more enjoyable. Here are Coed Softball Team Name Ideas:
Diamond Crushers
Bat Intentions
Ball Busters
Swinging Stars
Glove Love
The Hitmen and Hitwomen
Base Invaders
Pitch Please
Dirt Diamonds
Bat Attitudes
Kickin' Grass
Pitch Slapped
The Soft Serves
Sluggers United
Glove Bonds
The Mound Pounders
Base-ic Pitches
Bat-itude Adjustment
Scared Hitless
The Ballbarians
Bat and Boujee
Field Day All-Stars
The Grand Slammers
Swing Theory
The Breaking Balls
Sliding Into Safety
Bat to the Future
Infield Insanity
Bat Street's Back
The Sure Shots
The Homerun Heroes
Bat Eyelashes
Dirt and Diamonds
Field of Dreams
The Cleat Chasers
Sweat and Swingers
Double Play Divas
The Power Outages
The Foul Balls
Cleat Crusaders
The Bad News Beers
The Batmen and Robin
Pitching a Tent
The Swing Shift
Sweet Spot Sluggers
The Ball Handlers
Bat Whisperers
Cleats and Cleavage
The Mud Slides
Hit and Run Heroes
Also, Check Out: Softball Team Names
Volleyball Coed Team Names
Coed volleyball teams are a fantastic way to promote teamwork, camaraderie, and healthy competition between genders. Choosing a witty, memorable name adds an element of fun and can foster a sense of team identity. Here are unique coed volleyball team name ideas to inspire you:
Block and Roll
Net Ninjas
Served Hot
Hit Squad
Ball Busters
Spike Tysons
Diggers Delight
Set to Kill
Smack Attack
Power Tippers
Serve-ivors
Net Results
Swat Team
Spiked Punch
Serve Aces
Ballbarians
Block Party
Spike It Like It's Hot
Net Gains
Volley Llamas
Bump Uglies
Dig This!
Spiking Vikings
Volley Follies
Sets in the City
Ballistic Ballers
Set for Life
Ace Breakers
One Hit Wonders
Over the Top
Net Assets
Wholly Hits
Killer Serves
Ball Whisperers
Frequent Flyers
Bump Set Spike
All About That Ace
Hit List
Blockbusters
Setting Ducks
Hard Spikers
Ball Control
Thunderballs
Net Force
Ball Stars
Spike Essence
Over the Net
Set to Win
Spikological Warfare
Block Magic.
Also, Check Out: Winning Team Names
Crossfit Coed Team Names
CrossFit coed teams offer a unique blend of camaraderie, competition, and fun. These teams not only allow individuals of any gender to compete alongside one another, but they also encourage unity, equity, and mutual support, enhancing the overall fitness experience. Choosing a catchy and inspiring team name can foster a sense of identity and pride among team members. Now, let's dive into some exciting CrossFit Coed Team Name Ideas:
WOD Warriors
Fitness Frenzy
Power Pack
Calorie Crushers
The Balance Beasts
Strength Synergy
The Burpee Bunch
Thruster Busters
Rep-it-Out Rebels
Kettlebell Klingons
The Rowing Renegades
Barbells and Ponytails
Double Under Dudes
The MetCon Monsters
The WOD Squad
Fit and Hit
Dynamic Duo
Weights and Mates
Deadlift Divas
The Cardio Cartel
Snatch and Dash
The Clean and Jerks
The AMRAP Amigos
Box Jump Buffs
The Squat Squad
Lunge Lovers
Pressing Powerhouses
The Pull-up Pals
Muscle Up Mavens
The Chipper Champs
The Flex Friends
WOD Wonders
The Pistols Pack
Scaled Savages
RX Renegades
The Fitness Phreaks
Thruster Thugs
Burpee Buddies
The Kipping Crew
Overhead Ohana
The Rowing Rascals
Tough & Toned
The Fit Fighters
Balance Brigade
The Flex Force
The Sweat Squad
The HSPU Heroes
Kettlebell Kings
Dumbbell Dames
Bodyweight Bandits
Also, Check Out: CrossFit Team Names
Soccer Coed Team Names
Coed soccer teams bring together individuals of all genders to enjoy the beautiful game. A unique, fun, and catchy team name can not only make your team stand out but also boost team spirit and camaraderie. Here are creative soccer coed team name ideas:
Goal Diggers
Ball Busters
Pitch Perfect
Cleats and Clever
Game for Anything
The Scoring Machines
Victorious Secret
Net Rippers
Sonic Boomers
Scoregasm
The Intrepid Eleven
Turf Titans
Goal Getters
Cleat Chasers
Twisted Blisters
Breakaway Bunch
The Ballbarians
Net Ninjas
Lightning Strikers
The Pace Setters
Offside Artists
Chasing Cleats
Turf Tamers
Velocity Vipers
Goal Gang
Ballistic Ballers
Footloose Fighters
Pitch Invaders
Grass Stompers
Scoring Symphony
The Undaunted United
Kickin' and Screamin'
The Agile Argonauts
Ballistic Blitz
Pitch Pioneers
Scoring Serpents
The Dynamic Dribblers
The Turf Tycoons
Goal Gladiators
Soccer Shredders
Turf Terminators
The Field Fliers
Agile Avengers
Net Navigators
The Swift Strikers
Kickin' Chaos
The Turf Titans
Ball Busters United
Field Fanatics
Dominant Dribblers
Also, Check Out: Soccer Team Names
Coed Bowling Team Names
Coed bowling team names can add a fun and energetic vibe to your team identity. They are a great way to bring your team together, infusing a sense of unity and camaraderie. These names can be humorous, clever, or simply a combination of male and female names to emphasize the coed aspect. Here are Coed Bowling Team Name Ideas:
Alley Cats
Pin Pals
Strike Force
Gutter Gang
Split Personalities
Rolling Thunder
Bowling Stones
Pin Crushers
Spare Me
Lane Rangers
The Ballbarians
Kingpins & Queens
Pin Punishers
The Bowl-d and Beautiful
Gutter Gladiators
Lane Surfers
Tenpin Titans
The Mis-spares
The Incredibowls
The Holy Rollers
The Roll Models
Strike Queens & Kings
Knockdown Knights
The Pinheads
The Alley-ances
Splitsville Squad
Rolling Rulers
Gutter Gurus
Strike Tycoons
The Bowl Weevils
Lane Legends
Rolling Royalty
Pin Princes & Princesses
The Bowl-busters
Pin Panthers
Gutterball Gurus
Bowling Blazers
The Pin Pioneers
Strike Syndicate
The Alley Ooops
Gutter Butterflies
Split Happens
The Kissing Bowlers
Splits and Giggles
The Ballbarians
The Rolling Pins
The Pin Pricks
The Split Ends
Mismatched Pins
Bowling Stones
Also, Check Out: Bowling Team Names
Coed Basketball Team Names
In a coed basketball team, you have a combination of both male and female players, fostering an environment that is both diverse and competitive. The team name is a key element, as it sets the tone for the team's spirit, camaraderie, and determination. It's important to choose a name that resonates with every team member and promotes a sense of unity and strength. Now, let's dive into some creative coed basketball team name ideas:
Double Trouble
Basket Brawlers
Hoop Breakers
The Rim Reapers
Versatile Vipers
Round Ball Rockers
Swoosh Magic
Layup Legends
Dribble Dynamos
Backcourt Bandits
Unstoppable Underdogs
Court Controllers
Hoop Hustlers
Net Neutralizers
Free Throw Phenoms
No-Look Naturals
Jump Shot Juggernauts
Buzzer Beater Brigade
Fastbreak Fanatics
Rebound Royals
Agile Avengers
Tenacious Titans
Basket Beasts
Crossover Kings & Queens
Power Play Prowlers
Swish Squad
Pivot Princes and Princesses
Dashing Dunkers
Alley-Oop Aces
Half-Court Heroes
Zone Zappers
Fast Footwork Force
Triple Threat Titans
On-Point Players
Pressure Pounders
Dynamic Dribblers
Bold Ballers
Highfly Havocs
Center Circle Champions
Overtime Overcomers
Steal Stalwarts
Full-Court Force
Shutdown Shooters
Trickshot Titans
Smooth Operators
Shot Clock Surprises
Score Stormers
In-The-Paint Invincibles
Fadeaway Fanatics
Bounce Pass Pros.
Also, Check Out: Basketball Team Names
Good Coed Team Names
Synergy Savages
The Alchemists
Team Synergetics
Mixed Mastery
Duo Dynamics
Sultans of Swing
Knights & Dames
Blend & Bend
Gemini Giants
Diverse Dynamite
The Wizards
Powerhouse Posse
Phoenix Flight
Cosmic Colliders
Smooth Operators
Equal Opportunity
The Libertines
Coed Codebreakers
Together We Thrive
Dashing Divas & Dudes
Action Pact
Grit & Glamour
Fast & Fabulous
Balanced Buffs
Coed Crushers
Galaxy Guardians
Equal Endeavor
Dynamic Duality
The Trendsetters
Trailblazers
Enigma Explorers
Star Crossed
The Artful Dodgers
Supreme Symbiosis
Paragon Pioneers
Fusion Force
The Harmony Hawks
Coed Chameleons
Double-Edged Swords
Elemental Energies
Team Divergence
Zenith Zealots
The Nexus Knights
The Explorers
Flawless Fusion
Wild & Wonderful
The Hodgepodge
Infinity & Beyond
Also, Check Out:
Tips to Create the Perfect Co-ed Team Names
Co-ed teams are becoming increasingly popular in the world of sports and recreation. Rather than segregating players based on their gender, co-ed teams allow both males and females to compete together. This not only promotes equality but also creates a diverse and inclusive environment.
However, with this mix of genders comes the challenge of creating a team name that resonates with everyone. Here are some tips to help you create the perfect co-ed team name:
Consider team values: Think about what your team stands for and what values you want to promote. This could be teamwork, diversity, inclusivity, or anything else that is important to your team.
Use wordplay: A great way to create a unique and clever team name is through wordplay. This could be a pun, a play on words, or even a combination of male and female names.
Include team members: Get input from all team members to ensure everyone feels included in the naming process. This will also help generate creative ideas and foster a sense of unity among team members.
Keep it professional: While humor and creativity are important, make sure your team name is appropriate and respectful. Avoid any offensive or derogatory terms.
Be memorable: A good team name should be easy to remember and have a catchy ring to it. This will help create a strong identity for your team.
Have fun with it: Don't take yourself too seriously when coming up with a team name. Have fun with the process and choose a name that reflects your team's personality and spirit.
Following these tips will help you create a strong, inclusive, and memorable co-ed team name that everyone on your team can proudly represent.
Remember, your team name is just the first step in creating a winning team. It's also important to foster a positive and supportive team culture that allows all members to thrive and succeed together. So, get creative and have fun with your co-ed team name!
Also, Check Out: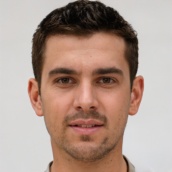 Greetings, I'm Alex – an expert in the art of naming teams, groups or brands, and businesses. With years of experience as a consultant for some of the most recognized companies out there, I want to pass on my knowledge and share tips that will help you craft an unforgettable name for your project through TeamGroupNames.Com!