Are you planning to form a Kpop music band with your friends? And you are confused about what name to pick? Well, we understand the drill. Choosing a perfect group name is always stressful, and why wouldn't it be? It is going to be your identity. The audience will identify you with this name for years and years and many more things related to this. So, you have got to pick a name that suits your Kpop group from every angle. And, every member of your group should relate to that name. So yes, we get you; it is very hustling. But you do not need to stress about picking your Kpop group names because we have got you covered. We have made a different collection of words here for you. We will suggest you go through this set of characters that we have prepared below. But before that, you should know some history about Kpop so that you can come up with better names that are unique and impact the trend.
Kpop has become a worldwide phenomenon throughout the years. This popular music from South Korea combines several genres of music with Korean music heritage to win over fans' hearts. Different music styles, choreography, and high production value have all contributed to Kpop's current status as a phenomenon. As a result, Several new Kpop groups have been made and they are getting popular day by day. The names of K-pop groups are as varied as the music they produce. You'll come across names that blend letters and numbers, acronyms, and a variety of other things. The initials of members' names are also used in certain group names. They also tend to have a lot of meaning for both members and spectators.
Now, let's start interacting with the names, and try to connect with them, the name your group connects with the most will be the perfect group name for you. So, one pro tip is here for you from us- be calm and relaxed. Make a list of names that you find suitable for your name, and once you are done going through the name, start eliminating the names one by one, and the last one left will be a perfect name for your group, and also do not forget to ask your group to participate in the process.
So, let jump on to the list of names.
Cool Kpop Group Names
Candy Coolers
AKG – Any Kinda Girls
Vibe
Drop The Mic
Holiday
Bubblegum
1More
Queen Bees
XOX
DI-VERSE
High5
Soul2Soul
24/7
Bloom
Queen Of Hearts
Meow
BIOC – Blame It On Cupid
Double Happiness
Thx.
Standard Variance
KWL: Korean Wave League
9ine
Aces
Youth Fountain
Retrograde
Haeng-Syo: peace out
Nth Level
Never Random
Superstitious
Aegyo Society: cuteness
Hallyu Dreams
Lucky 13
Unit 99
Friendship Squad
KCC: Korean Culture Crew
Destiny
Um-Yang: Korean term for Yin-Yang
Go-Stop!
In The Zone
Hwaiting
Soul2Seoul
Dance Theory
Kpop Girl Group Names
ITZY
Red Velvet
Weki Meki
Bloomy
f(x)
Heygirls
GLAM
Sunny Hill
Jewelry
Rose Finger
Dal Shabet
2NE1
Girl's Day
‍Apink
Momoland
GFriend
BVNDIT
Melody Day
4TEN
Miss A
Matilda
Highteen
Secret
Two X
GP Basic
9Muses
Kitten Girls
Twice
Dreamcatcher
Cherry Bullet
EVERGLOW
Crystal Clear.
DIA
(G)I-DLE
Girls' Generation
Mamamoo
Cosmic Girls
OH MY GIRL
EXID
SECRET NUMBER
LUNARSOLAR
IZ*ONE
Blackpink
LOONA
AiRiSu
Hi Cutie
High School
Cherry On Top
Holic
T-ara
KARA
Stellar
Chakra
ABRY
Melody Pink
Wonder Girls
BESTie
2EYES
Brown Eyed Girls
BLACKPINK
Destiny
Bob Girls
Girls Girls
Greyish
Unicorn
HELLO VENUSmyDreamNoteK.L
SISTAR
Crayon Pop
K-Pop Group Names For Boy, Girl
Golden Child
AB6ix
VIXX
MONSTA X
THE BOYZ
INFINITE ‍
Winner
Super Junior
Teen Top
CRAVITY
Seventeen
Voice to New World
BIGBANG
ONEUS
Awesome Voice.
CIX
Stray Kids
Urban Zakapa
8Eight
Koyote
KARD
Clazziquai
Akdong Musician
CHECKMATE
MFBTY
1TEAM
BTS
Tomorrow x Together.
BtoB
TREASURE
iKON
SF9
A TEENagers Z.
Pentagon
Astro
Got
Kpop Groups Name Ideas
Rainbow
MADTOWN
2 AM
SPICA
KARA
Miss A
JBJ
2NE1
SISTAR
Speed
4Minute
PRISTIN
Wanna One
Axis
HHU: Hip Hop Underground
TBB: Throwback Boys
B3ST: best
Level 10,000
Late Notice
Timeline
REF: Red-Eye Flight
A-Gamers
Seems Legit
Equilibrium
Rage Mania
OTE: On The Edge
No Limits
Supersonic
Shock Waves
Cosmic Blue
Namu Jjang: too cool
300
One Union
NDS: Natural Defiance System
6-Con
X-Change
Chain Reaction
1-UP
Escaping Velocity
Reaction Mode
Code Name Z
Creative Kpop Group Names
Crop Top Collective
Cherish
Yellow Bloom
RO5EY WRLD
DNG: Dynamic New Girls
Krush
Sequin Squad
Pastel Milieu: pastel environment
Beh Peuh Brigade: BFFs
Shimmer
Vixenne
Neon Hearts
Rebel Girls
Aurora
Ladybug
Metamorphosis
Kiki
Vogue Approach
Style Collage
Midnight
Sugarr
Daebak Girls: Awesome!
Pink Berets
Prism
Secret Number
Girls Next Door
Catwalk Style
Shades of Pink
Sister Status
Girls Evolution
Saturday
Apink
Woo! ah!
GFriend
I.S
Momoland
Hello Venus
After School
FAVORITE
Ariaz King
FIESTAR
Dal Shabet
F-ve Dolls
Rocket Punch
O.P
Berry Good
HELLO VENUS
APRIL
myB
Dreamnote
AOA
Sha Sha
Bonus Baby
DE
Read Also: 
Top Ideas To Come Up With The Best Name For Your Kpop Group
Following are some methods we have listed which will help you to pick the best name for your Kpop group-
Try Forming a Meaningful Word With Your Team Members Names' Initials
It would help if you considered forming a meaningful word with your team members' names' initials. You will have to be of utmost creativity when thinking about forming a name like this. This requires brainstorming with your team members. But it is worth the wait and brainstorming; try to be calm and think this way. By the end of this session with your team members, you will come up with a name for sure. This idea will make your team name unique as well as the name will have its own different definition than most of the Kpop group names.
Try To Create Or Modify Your Kpop Group Name As An Acronym
Creating an acronym for your group name is also the top two ideas in our head as the acronyms are easy to remember and very short word that stands for some meaningful sentence or slogan. So, in this way, you can create a long-meaning name with a clear motto and slogan and will still be identified by a short name that is easy to remember. Creating a short name will serve both purposes.
If you notice, acronyms are in trend these days. And today's Gen Z follow this trend the most; even the old people are also adopting this trend with utmost interest. So, This idea is one of the most creative ideas which will provide you with the essence, a long, meaningful sentence or slogan modified in a short acronym is the best idea that we see these days. Give this idea a try, and we are sure your mind will hit some of the best names.
Decide On a Super Cool Theme
If you're a K-pop lover, you're undoubtedly already aware that groups like to follow specific "themes," such as retro, futuristic, or spooky. Though some groups' themes vary over time while keeping the same name, the theme is usually reflected in the group's songs, music videos, and public image. Choose a name that reflects the theme you wish to portray to your target audience. So, decide on a cool theme with your group. Have some patience while deciding the theme as it requires some thinking. So, do not hurry at all and decide patiently!
Consider The Number Of People In Your Group
Another excellent technique to come up with a group name is to use the number of members in your group. For instance, if you have a fixed number of people, you can use names that contain some number such as 'The Golden Five,' or 'Triple Power,' and so on. These numbers containing names will give the audience an idea about your group and attach an adjective with the number as well so that it describes your group. So, keep this idea in your mind while deciding your Kpop group names.
Final Words
Group names are always difficult to find out, and when it is already based on something, the options go short. But the list we have given above will surely help you with your Kpop group names. You don't absolutely need a flawless and deep-meaning group name. Choose a name for your group that makes you happy. You may always rely on our articles for positive names. All of the names on this list are upbeat and cheerful to the extreme.
We hope you liked our collection of names and the top two ideas to develop a completely unique name. Brainstorm with your calm mind, and you can anytime take reference from the list of the names that we have provided above.
If you liked the article, do share it with your friends, and thank you so much for spending your time with us; your feedback matters to us a lot.
All the best!
Read Also: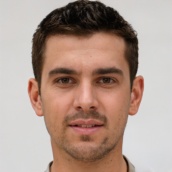 Greetings, I'm Alex – an expert in the art of naming teams, groups or brands, and businesses. With years of experience as a consultant for some of the most recognized companies out there, I want to pass on my knowledge and share tips that will help you craft an unforgettable name for your project through TeamGroupNames.Com!