Look no further if you're looking for creative and funny office trivia team names. Whether competing in an office trivia night or having a fun team-building exercise, we have some hilarious team names that will get your coworkers laughing. 
Having a unique and memorable team name is vital for several reasons. First, it fosters a sense of unity and camaraderie among team members, creating an indelible bond and shared identity. Moreover, your team name is your first impression. 
A creative and funny name can intimidate opponents, showcase your team's wit and humor, and set the tone for your team's whole trivia experience. Lastly, a well-chosen team name can make the event more fun, sparking laughter every time it's mentioned and making for a memorable night.
Here are some of our favorite office trivia team names: 
The Office Trivia Team Names
Know it Alls 

The Brain Trust 

Knowledge is Power 

Think Tankers 

Trivia Newton Johnsons 

Quizlamic Extremists 

God Squad 

The Nerd Herd 

Clue Crew 

The Quiz-trophobic

The Fact Finaglers 

No Trivia's Gonna Stop Us Now 

The Intelligence Agents 

Eat, Pray, Know It Alls 

Team Smarty Pants 

Its Trivial Pursuit 

Trivia Nation 

We Got the Brainpower 

The Quizzard of Oz

Trivia Overload

Team Trivial Pursuit

Questionable Behavior

Brainiacs Unite!

The Clueless Crew

Quizzically Speaking 

Trivia Time Machine

Nerd Herd

Trivia Kings and Queens

The Triviologists

Wits Enders

Quizmasters in Training 

The Quiztastic Four 

Team Rejoice and Shout!
The Office-Themed Trivia Team Names
Thinking of team names for your office trivia night can be difficult, but we've got you covered. Here are some fun and creative team names that will cheer the crowd. 
The Pawnee Goddesses

Schrute Farms Beets 

Does This Jello Shake? 

Dwight You Know It's True 

Dunder Mifflin Infinity 

The Bob Vances of Vance Refrigeration 

Michael's Angels 

Dwight K. Schrute, Assistant to the Regional Manager 

Toby Flendersons of Doom 

The Scranton Stranglers 

Threat Level Midnight 

Jim's Pranks a Lot 

The Finer Things Club 

Lazy Scranton 

Regional Managers of the Universe 

Pam's Watercolors 

Party Planning Committee 

Office Olympics Champions

Scranton Savants
Dunder Mifflin Minds
Michael's Paper Pushers
Dwight's Beet Brigade
Jim's Pranksters
Pam's Artful Dodgers
Angela's Cat Crazies
Stanley's Crossword Crushers
Kevin's Chili Champs
Creed's Confusing Crew
Best The Office Trivia Names
Are you looking for funny and unique The Office trivia team names? Look no further! Here are some of the best team name ideas inspired by The Office, your favorite show. 
Dunder Mifflin All-Stars 

Schrute Farms Elite 

Prison Mike's Riot Squad 

Finer Things Club 

The Dundies 

The Michael Scott Paper Company 

The Party Planners 

Dinkin' Flicka's Finest 

The 9 to 5ers 

Dwight and the Schrutes! 

Pam's Angels 

Toby or Not Toby? 

 The Jan Lees

Toby Flenderson Fan Club 

Jim's Jammers 

Kevin's Chili Masters 

Meredith's Merpeople 

Stanley's Sleepers 

Creed-Tacular Six 

Dunder Mifflinites!

Toby's HR Heroes
Ryan's Temp-tations
Kelly's Fashion Fanatics
Oscar's Accounting Aces
Meredith's Party Planners
Phyllis's Secret Santas
Jan's Corporate Conquerors
Holly's Relationship Experts
Andy's A Cappella All-Stars
Erin's Adorable Animals
Gabe's Sabre Soldiers
Good The Office Trivia Team Names
When choosing a fun, creative name for your trivia team, it's essential to pick one that accurately reflects the personalities of the group. A good trivia team name should be witty and memorable; here are some The Office-inspired names you can use for your next game night. 
The Dundies 

Schrute Farms

Dunder Mifflin 

The Meridith Show

Toby Flenderson Anonymous 

The Jan Levinson Appreciation Society 

Michael Scott Paper Company 

Jim Halpert's Pranksters 

Pam Beesly's Angels 

Stanley Hudson and the Jazzmakers 

Kevin Malone's Chili Cook Off Champions 

Angela Martin and Her Cats 

Andy Bernard's Brotherhood of Rockers

Creed Bratton's Band of Eccentrics 

Dwight Schrute and the Beet Farmers 

Kelly Kapoor and the Flaming Hot Cheetos Club

David Wallace's Winners
Warehouse Warriors
Diabolical Diversity Daytrippers
Schrute Space Explorers
Conference Room All-Stars
Threat Level Midnighters
Scranton Stranglers
CPR Certified Savvy
Nard Dogs Unleashed
Scrantonicity Dancers
Dundie Dream Team
Pam Pong Players
Beesly's Scranton Sirens
Regional Manager Mavericks
Toby's Silent Sufferers
Also, Check Out: Trivia Team Names
Funny The Office Trivia Team Names
Creating funny The Office trivia team names is a great way to excite your coworkers for the next trivia night. Whether you're competing against other teams at an event or playing in-house, these hilarious team names will have everyone laughing and having a good time!
Dunder Mifflinites

 – A fun play on words from the name of the office's paper company.

Michael Scott's Dunderheads – A nod to everyone's favorite (or least favorite) boss.

The Finer Things Club:

 For those fans who love Michael and Dwight's pursuit of fancy items like Fettuccine Alfredo and expensive suits.

Schrute Farms Beets – A reference to Dwight Schrute's family beet farm.
Dwight K. Schrute, Assistant (to the) Regional Manager – A classic quote from everyone's favorite paper salesman.
The Office Ninjas – For all those silent and stealthy characters who can do the job undetected.
Prison Mike's The Scarn – Another great reference to Michael Scott's alter ego, Prison Mike. 
The Nard Dog – A nod to Andy Bernard's sometimes annoying yet endearing sense of humor.
Angela's Cats – A tribute to Angela Martin and her love of cats.
Kevin's Famous Chili – A reference to Kevin Malone's famous chili recipe. 
Toby or Not Toby? That Is the Question – A classic joke Michael Scott often told about Toby's constant absence from the office.
The Ultimate Jan Club – For all of those fans of Jan Levinson and her hilarious one-liners.

Serenity By Jan:

 A reference to Jan's spa/sanctuary she opened in the office building. 

Scranton Superfans
Vance Refrigeration Vanguards
Michael's That's What She Said Squad
Threat Level Midnight Marvels
Also, Check Out: Marvel Trivia Team Names
Clever The Office Trivia Team Names
There are a lot of great and clever team names for The Office trivia teams. If you want to show off your intelligence in the office, forming a trivia team is the perfect way to do it! Here are some fun ideas for The Office-themed team names: 
Dunder Mifflin Paper Company 

Michael Scott's Corporate Soldiers 

Dwight for President 

The Scranton Stranglers 

Jim and Pam's Lovebirds 

The Finer Things Club 

Toby Flenderson's Fun Police 

Jan's Corporate Warriors 

Creed Bratton, the Unabomber 

Kevin Malone's Hootenannies. 

Ryan Howard's Award Winners 

Angela Martin's Cat Lovers Club 

Phyllis Vance Christmas Party Planners 

Stanley Hudson's Drinkers. 

Jim's Prank Brigade
Vance Refrigeration Rangers
Office Olympics Olympians
Serenity by Jan Superfans
Flonkerton Fanatics
Chili's Chillers
Schrute Farm Survivors
WUPHF.com Wizards
Kevin's World Famous Chili Champions
Party Planning Committee Pros
Also, Check Out:
How To Choose a Name For The Office Trivia Team
Choosing a name for your office trivia team can be essential to team building. It would be best if you also put some into it, as it will become a part of your team's identity and help create an atmosphere of camaraderie. Here are tips on how to choose the perfect name:
Think of relevant themes.

 Consider the type of trivia you will be playing and find a theme that is related to it. This can help your team stand out and give it some personality.

Choose something catchy.

 It doesn't have to be complex but think of something that will grab people's attention and make them remember your team name.

Make it unique. Try to stay away from generic names like "The Trivia Masters" or "Quiz Kings." There are already many of these out there, so make sure you create something original and memorable.
Consider the people on your team. Your team members may have different personalities, interests, and skills. Try to create a name that reflects the people in your group and will make them feel connected.
Brainstorm together. Get everyone involved in coming up with a name for your team. This is an opportunity to build team spirit while getting creative and having fun!
Don't limit yourself. You don't have to stick to one particular theme or genre regarding team names, so be open-minded and let your imagination run wild!
Have fun with it! The most important thing has a name that you all enjoy, and that makes everyone feel included. So please don't take things too seriously and have fun with it!
These tips help you find the perfect name for your office trivia team. You can create something creatively to make your team stand out and unite everyone. Good luck! 
Also, Check Out: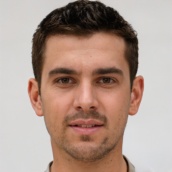 Greetings, I'm Alex – an expert in the art of naming teams, groups or brands, and businesses. With years of experience as a consultant for some of the most recognized companies out there, I want to pass on my knowledge and share tips that will help you craft an unforgettable name for your project through TeamGroupNames.Com!